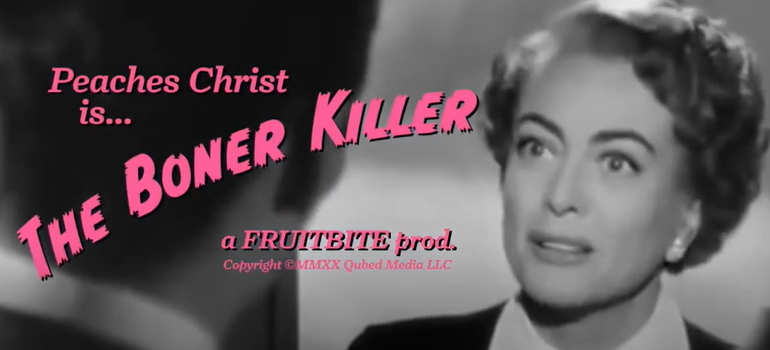 Looking for fun (queer) things on the interwebs to entertain yourself during the new Plague Years? Most of us are…we need stimulation in our quarantined lives!
Why not sample the delights of Seattle video artist Dave Quantic's new video podcast series FRUITBOWL, subtitled "An Oral History of Queer Sex" where Mr. Quantic talks to all sorts of LGBTQ people about our sexy sexy life histories…which in the case of some of us (uh, ME!) would be ANCIENT history at this point…
Here's a fun episode of Fruitbowl with the one and only Peaches Christ herself, or in this case, the man behind the mascara, Joshua, talking about a sexy encounter with someone who turned out to be a huge fan of Peaches but also totally unaware that he had just had sex with his icon!!!
AWK-WARD.
Check it out and subscribe to Fruitbowl HERE!
Tags: David Quantic, Peaches Christ