March 18, 2014

•
by
Seattle Gay Scene
Two shitty things happened locally in the last 24 hours or so and both of them are awful for very different reasons.
Shitty awful thing #1 is by far the more tragic of the two.  A KOMO TV news helicopter crashed this morning, Tuesday, March 18th killing two on board the chopper and seriously injuring a man on the ground. The accident happened near KOMO's offices at Fisher Plaza by the Space Needle. Pilot Gary Pfitzner and camera operator Bill Strothman lost their lives and our heartfelt condolences to both men's families and friends, as well as their comrades at KOMO and the Seattle media community. It's a terrible tragedy and it's heart breaking to watch the on air news team report the news AND cope with their grief.
And, lots of good vibes for the man injured on the ground who's undergoing surgery this afternoon. Who starts their day thinking a fucking helicopter is going to crash land on them while driving down a city street? What are the odds? Bizarre and terrifying.
Less shitty obviously because people aren't dead/injured/grieving but still pretty fucking annoying, the Seattle City Council voted to unanimously approve a new city bill which would cap the number of drivers that ride share transit companies like Uber and Lyft can have on the road at one time. The bill effectively limits the growth of the very popular ride sharing services/taxi competitors and will cut the number of drivers/cars available to 150 per company. Uber prior to this legislation had 900 drivers on their books and frequently had 300 drivers on the road at peak times.
Nightlife loving Capitol Hill citizens including many of our disco bunny bar hopping // theater and concert going // Pike & Pine  Party Animal readers are justifiably annoyed at this decision and social media has rumbled very negatively about the decision with both the City Council and new Gay Mayor Ed Murray receiving the brunt of the kvetching. Mayor Murray expressed reservations about the new bill and vowed to look for a new solution in the future but ended up approving the bill after it was passed by the Council.
Rumblings and dissatisfaction from the community suggest that Gay Mayor Murray's "honeymoon period" is pretty much over and both the mayor and the City Council are likely to have "RideShareGate" thrown up in their faces at election time if things aren't rectified in the future. The rabid "Gays for Gay Mayor Murray" posse have been pretty quiet about their Golden Boy lately…if he loses his hardcore homo supporters, Big Ed is in trouble politically. The deep pockets of the A-List Homo Mafia helped elect Ed. If he loses their support long term, he'll be another 1 term Seattle mayor and will be enjoying leisurely lunches with former opponent Mike McGinn by March 2018…
As for most of the old white farts on the Seattle City Council…they gotta go. Vote the fuckers out and vote in some new PROGRESSIVE blood.
Meanwhile, to paraphrase Shakespeare:
"Arise, Fair Sun and Kill This Devious Gloom and SHITTY SHITTY DAY Which Makes Us Pale and Sick With Grief…"
Also, go hug someone. We all need a hug today.
(Visited 1 times, 1 visits today)
Related Posts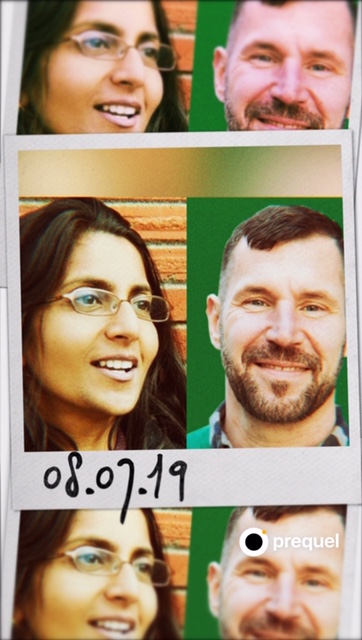 *Resist. Protest. Obstruct. Inform. • 2019 Elections • Capitol Hill News • Elections • News • Queer News • Seattle News • Seattle Politics
My, oh, my….the race to snag the Seattle City Council
...