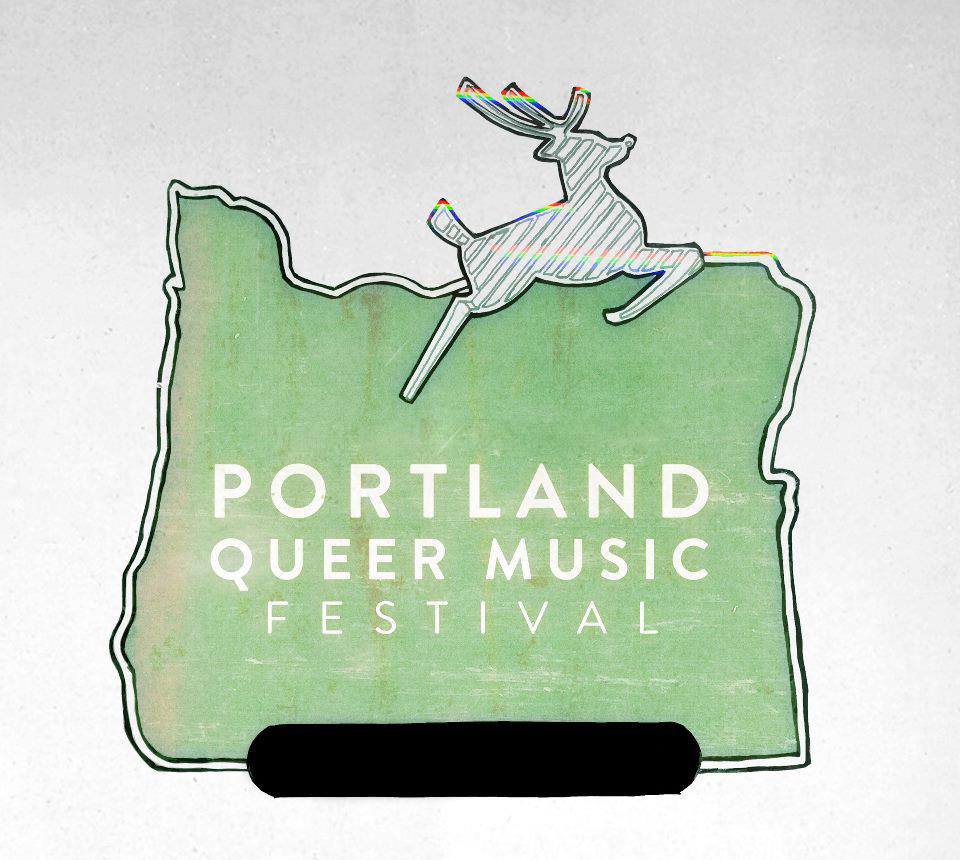 We're sick of Seattle. 
Constant whining about high rent, traffic, "yellowface", bike lanes, and "marine layers".
Not to mention drag queens constantly promoting local make-up companies with nauseating frequency or taking "selfies" every five minutes.
BORING!!!
Also, all the annoying parts of Seafair are happening this weekend which can only mean one thing: We need to get the hell out of Dodge for the weekend!
I suggest y'all go to Portland for the Portland Queer Music Festival, the Pacific Northwest's ORIGINAL festival showcasing queer artists and performances back for its 4th year courtesy of creator/curator Samuel Thomas. (Check out an interview with him from last month HERE! ) This year there are three days of entertainment starting Thursday, July 31 at Rotture and wrapping up Saturday, August 2nd. Here's the complete line-up for all three days.
Thursday <> JULY 31st <> at Rotture
Queer DJ Nite!
ft. COLBY B & DJ L.A. Kendall! w/ ART OF HOT (Flight/Cockpit), Cat Lady and Monika MHz!
9pm / $5

Friday <> AUG 1st <> at Crush Bar
Queer music showcase
headlined by Gaytheist!
w/ Night Cadet (SEA)
7hirdwav3
John Coons
Purrbot
6pm / $8

OFFICIAL QUEER AFTERPARTY: https://www.facebook.com/events/682842555124737/

Saturday <> AUG 2nd <> at Rotture
Queer music showcase
Headlined by local favorite Mattachine Social!
Towering Trees
& Noddy (SEA)
Plus Kizmet's hip hop showcase, featuring:
Boy Funk
Rap Girl
GarlicMan&CHIKN
Body Academics
Plus more TBA…
8pm / $5
Rotture is at 315 SE 3rd Avenue and Crush Bar is 1400 SE Morrison St, both on the South East side of Portland.
Please note several Seattle based acts on the bills including our own beloved DJ L.A. Kendall, part-time resident Colby B. and local songbird John Coons.
It's entirely worth your time t drive 3 hours south to check them all out.
Plus, you get to avoid the awfullness of Seattle for a weekend!
YAY!!!
Tags: Crush Bar, Portland Events, Portland Queer Music Festival, Queer Music, Rotture, sgsapp