It's a question that is often asked every year when the rumor mill reignites around the potential candidates for RuPaul's Drag Race. But, for some reason, Mayhem Miller has become the equivalent of Katherine Heigl in the film 27 Dresses: always the bridesmaid, never the bride. It doesn't have to be that way, though. No ma'am, no Pam, no ham, no turkey, and no bacon! Actually Miss May would probably like all of those served up to her on Popeye's Two-Piece Tuesday.
…I'm losing track, though.
Mayhem Miller is besties with Morgan McMichaels and Raven, former contestants of 'Race' during season two. She's also chummy with Detox of season five and has a slew of shows she either hosts or performs at in and around Riverside, CA to West Hollywood, CA. She was even featured on Bravo's now defunct reality show Tabitha Takes Over, hosted by the silver haired sassy super-lesbo, Tabitha Coffey.
Last year, Mayhem was a special guest of Sinfinite Production's monthly ElektroPop party and I have had the pleasure of canoodling with her the past two years on the Drag Stars at Sea cruises. Here's 6 reasons why RuPaul's Drag Race needs a some Mayhem in their gig:
REASON #6: SHE'S COME A LONG WAY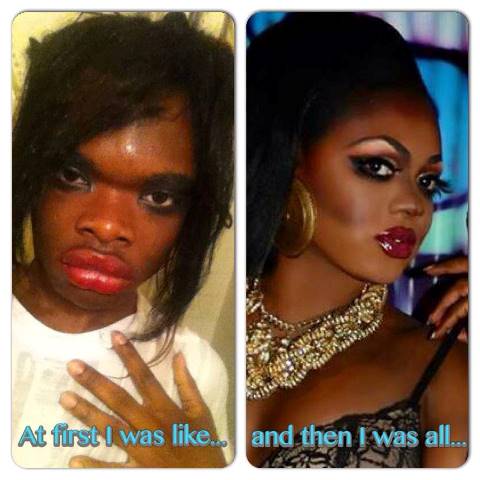 REASON #5: SHE WAS THE DRAGSPIRATION FOR DISNEY'S "THE PRINCESS & THE FROG"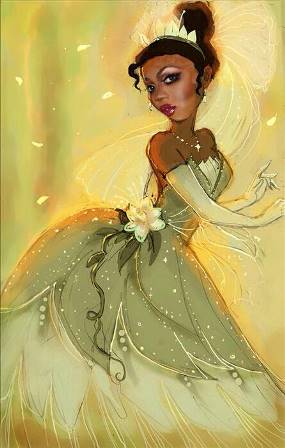 Obviously, she wasn't. But if she was, she was.
REASON #4: SHE HAD A CAMEO IN 'HOOK' AS A PROSTITUTE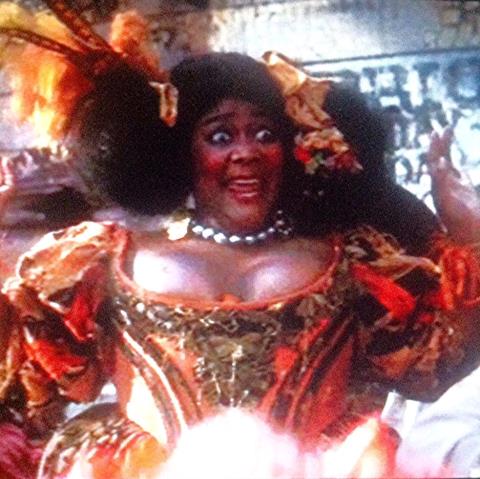 Of course, she didn't. But if she did, she would.
REASON #3: SHE LOOKS GAWGJUZZ EVEN IN AN IPHONE CRUISE SHIP PHOTOSHOOT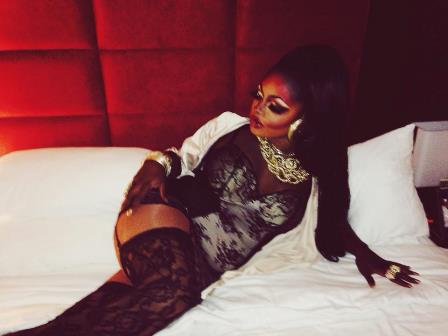 REASON #2: SHE TURNS THE PARTY
REASON #1: SHE'S FRIENDS WITH ME, DUH! DON'T YOU KNOW WHO I THINK AM?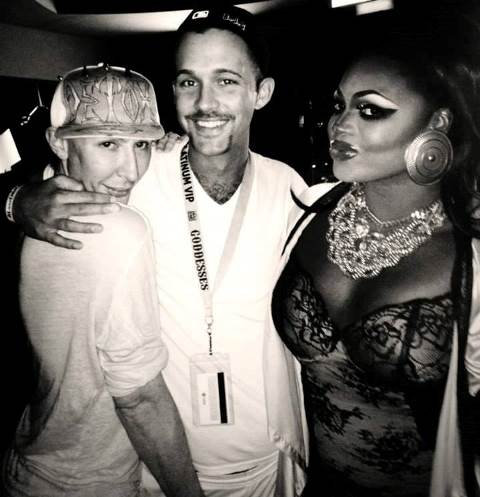 If you'd like to see more of Mayhem Miller, you can follow her on InstaGram and Twitter @TheOnlyMayhem.
Tags: Another Gawdamned Drag Article, Mayhem Miller, sgsapp, Superstar Drag Queens of the O.C.