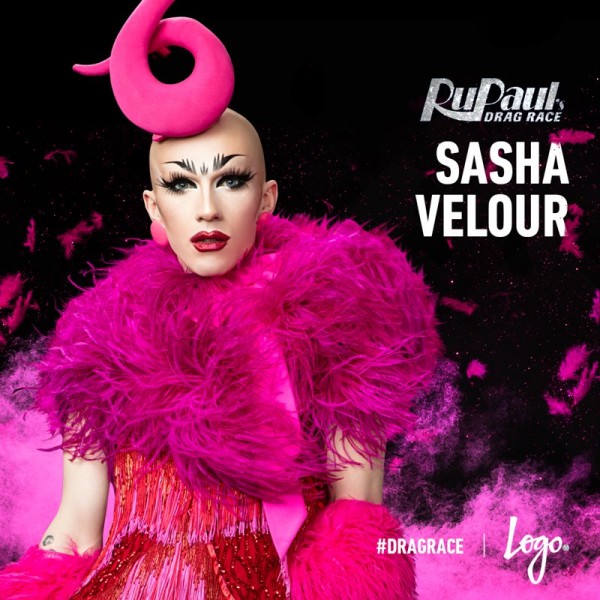 Oh, and "Robbie Turner as The Beaver"….
Yes, it's a tradition dating back to the 1860s…R Place, Seattle's semi-beloved old school gay bar has just announced their line-up for their annual March Drag Extravaganza which they so cleverly named "March Dragness" (which other bars have apparently copied) a very gay version of the college basketball playoffs known as "March Madness". Basically, R Place shells out a lot of dough to bring big name/up and coming national drag stars (usually from "RuPaul's Drag Race") to perform every weekend in March. Since this coincides with the current season of "RPDR", that means R Place has to blindbook talent from the new season before it has even aired without knowing if the unseen contestant is actually any good or even lasts very long on the show.
Some years they've gambled and snagged eventual winners but sometimes they book a "loser" who gets tossed from the current season before they've even made it to appear at R Place!!!
It's like gambling at a casino only with more drag queens and less chain smoking old women in ugly track suits and support hose!
For this March R Place has lined up 4 new RPDR contestants PLUS one long rumored/wished for drag diva who's never quite managed to get on the show (if she's even tried that frequently…) PLUS the added attraction of R Place's own home town RPDR star, Miss Robbie Turner returning to co-host the five weeks of shows.
The line-up:
March 3 & 4: Trinity Taylor
March 10 & 11: AJA
March 17 & 18: Mayhem Miller
March 24 & 25: Sasha Velour
March 31 & April 1: Shea Coulee
Tickets for all 5 weekends are available at Brown Paper Tickets.
What you need to know about these appearances:
The guest star will join another RuPaul Drag Race Star…From Season 8, it's Seattle and R Place's very own, Robbie Turner. They'll be Headlining an ALL STAR Lashes cast that includes Seattle Drag Icon Ladie Chablis. 2 of Seattle's Top dancing Queens who have been featured in Music Videos by Macklemore and Neon Hitch, and Seattle's brightest performer. Directly from Toon Town, it's Sparkle Leigh. Tickets are $15 for GA and $30 for VIP. VIP includes first 5 front rows of seating, Cocktail Service during the show, and the first to have your picture taken with(the stars) after the show. GA is mostly standing room only. All GA seats are available on a first come, first serve basis. Doors are at 8:30. Showtime is 9:30. 21 & Up. ID Required.
It also looks like most of these gals are flying in the Thursday of their weekend and are likely to be at R Place for their Thursday night shows, as well (no guarantees obviously) so that could be a way to see some of your favorites if you're not available on the Fri/Sat.
(Visited 2 times, 1 visits today)