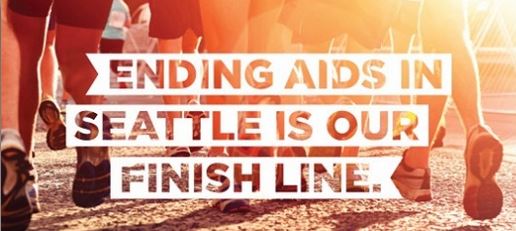 Seattle AIDS Walk and 5K Run is happening on Saturday, September 27, 2014 and they have a lofty tag line:
Ending AIDS in Seattle is our Finish Line. Cross that line with us.
Despite the fact no one at Lifelong EVER reaches out to us to help promote their events/programs, (or, apparently any other queer media; notice the lack of LGBTQ media on the sponsor page) we're MORE than happy to spread the word about the annual fundraiser. AND, you have different options on how you can participate in the event. Obviously, you can walk/run as an individual or a team and solicit sponsors via friends, family and unfortunate co-workers you guilt into giving after trapping them in the break room. OR, if you find moving your limbs in any over exuberant way to be abhorrent, you can just GIVE money!
So much less sweaty that way!!
AND, they've already raised $86k of their $350k goal with more than two weeks left until the actual walk/run!
And, WHY does Lifelong want you to help?
Until a cure is found, preventing new HIV infections is the best answer to stopping the spread of the disease. Lifelong offers food, housing and health services because studies show that when these needs are fulfilled, transmission rates are greatly reduced.

Proceeds from the AIDS Walk benefit Lifelong and partnering community service organizations.

Together, we can end AIDS in Seattle.

Thank you for your support!
Again…delighted to help them win this battle to end AIDS in Seattle.
GO SUPPORT SEATTLE AIDS WALK!!!