The 2014 SLGFF includes some powerful coming-of-age stories. Here are a few highlights.
As LGBTQ people we haven't always had a chance to see ourselves reflected in the movies. Gay people in movies were often relegated to punch line status. Coming-of-age and coming out stories give us a chance to emphasize with characters who have had similar experiences to us or who have had very different experiences since they are coming-of-age in a very different world than we did.
Saturday, October 11, 2:30 p.m., Northwest Film Forum
This is a coming-of-age story about two boys who meet in Berlin. The film is a meditation on the difficulty of bridging the gap between desire and fear of rejection, playing out in long takes which allow us to get to know the characters. In German with English subtitles. Click here for TICKETS.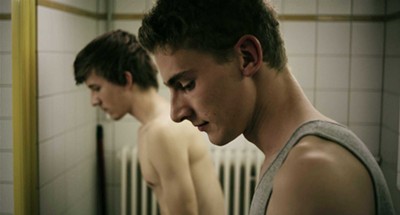 SILENT YOUTH centers on those oft-forgotten moments when falling in love, from the first approach to awkwardly sitting across from each other not knowing what to say.
Saturday, October 18, 9:30 p.m., AMC Pacific Place
Troubled lesbian teen Alex is sent to a horse farm as a punishment, but comes to love being on the farm and working with the horses. Her world changes when Kathy arrives and their competition turns to something deeper than friendship. Click here for TICKETS.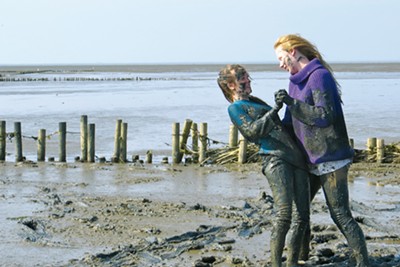 When privileged Kathy arrives for the summer with her own beautiful horse in tow, equine grooming leads to mud and hay fights, soon awakening the girls' sexuality.
Shorts, Sunday, October 12, 5:00 p.m., Northwest Film Forum
This collection of short films explores young love, first heartbreaks, taking chances, and coming out. Look especially for "Reel" in which two 15-year old skateboarders who confront the imminent move of one of their families, "Thru Her Eyes" where a younger sister can complicate coming out, and "Alone with People" a long short which shows how getting help coming out doesn't always go as planned. The program is rounded out by "The Package" about a new boy at school, "Tomorrow" with a love triangle playing out at a teen party, and "Teagan" an animated feature about a transgender FTM transition. Click here for TICKETS.
The 2014 Seattle Lesbian & Gay Film Festival runs October 9 through 19 at the Egyptian, NWFF, and Pacific Place. Grab your individual tickets HERE but a SLGFF Full Series Pass will also get you into all of these films, plus special events. Grab passes HERE so you don't miss a thing!
(Visited 4 times, 1 visits today)