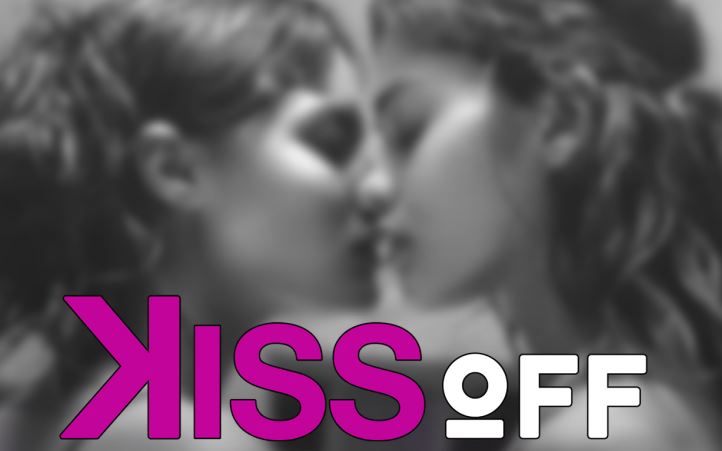 This Saturday night (11/22), Kremwerk kicks off a new monthly ladies night, adeptly named Kiss-Off. Kremwerk, one of the newest jewels in Seattle's nightlife crown, is a dark, sexy, minimal venue located just a few blocks from City Market.  With the underground feel, and cozy atmosphere, it's easy to see how a Ladie's night could prosper within its four walls.
The opening night of Kiss-Off will feature hostess Kitty Kitty Bang Bang, DJ's Julie Herrera, LA Kendall, Trinitron and resident Julia PlanetDisco.  Plus – there will be no shortage of party photos to tag yourself and your friends in post event, with a photobooth by Andie DeRoux, and roaming photos by Keith Johnson. From the look of things, Kiss-Off is poised to make quite a splash!
Seattle Gay Scene contributor, LA Kendall had a little Q & A Session with Nicole Stone from Kremwerk.  As a driving force behind this new night, she lays out some very interesting Kremwerk history.  She also gives us a little glimpse into what we can expect from Kiss-Off…
***********************************************
LAK:    Tell us a little about yourself!
NS:    I moved to Seattle in the early 90s from Washington DC. I fell in love with the city and have called it home ever since. I've worked in many industries over the years from fashion and retail to building and design. My main motivation is creative output. I currently own and operate a design build company as well as manage Kremwerk.
LAK:    What's your role at Kremwerk?
NS:    I'm one of the owners/ bookers at Kremwerk I also designed and built out the club. My experience from organizing fashion shows and club nights add to the style, passion and vision that I am promoting at the club.
LAK:     How did Kremwerk come to be?
NS:    Kremwerk's inspiration came from my visits to Berlin and the desire to own a bar. At the turn of the century the building was a Bon Bon factory, so the name was derived from that and our milk display is a homage to the building's past.
LAK:    You are starting a new night, Kiss-Off…what's your mission behind it?
NS:    The Mission of Kiss-Off is to provide a safe space for queer women to party and meet each other. This is currently lacking in our community. Women are often taught that we must compete with one another. We aim to create a party to reunite queer women from all walks of life. By definition, being Queer does not mean that you are gay, or bi, or straight, it's really whatever you want and feel comfortable with, which is why we use this term. We want to be inclusive of all women, regardless of their background.
LAK:    What does the opening night have planned?
NS:    We've booked some of the best local talent in Seattle. From our host, Kitty Bang Bang, to our solid lineup of DJs, opening night we have Julie Herrera, LA Kendall, Trintron and Julia PlanetDisco, the night is promising to be a good one.
LAK:    Do you think Seattle is ready for another woman's night after the storied history of Cherry, girl4girl and Hotbox?
NS:    In fact we think it's more than ready. Women want to come out and party and hookup and make new friends and see old friends in a sexy venue with a sexy vibe. There are plenty of outlets for the gay and queer men's community, but when it comes to women, there are no nights that cater to the female end of the spectrum.
LAK:    What Will Kiss-Off bring to Seattle nightlife culture that is currently missing now? what will make it different from the ladies nights that have come before it?
NS:    The fact this event is the first ever queer woman's night at a progressive venue like Kremwerk, in itself, is unique. However we will have a great variety of talent and music each event, so come expecting something a little different each month. Not only is this a queer event, it's also going to incorporate music from local and out of town talent, visuals, go go dancers, special Kiss Off Cocktails, photos, themes and more!
LAK:    Will Kiss-Off be exclusive or inclusive of males and why?
NS:    We will be inclusive of all allies which includes males as well. We encourage respectful cis and trans men to attend and support our efforts.
LAK:    What would you like to achieve with Kiss-Off in the next year?
NS:    We'd like to establish ourselves as a fixture in the Seattle Queer community. We are also already looking at Pride and to see what we can add there. Expect some great headliners as well as appearances from the amazing selection of NW talent.
LAK:    Top 3 reasons ladies and lady Iovers should attend Kiss-Off?
NS:    Hot women, Awesome music, Sexy Venue.
****************************************
Three very good reasons to add Kiss-Off to your social calendar this Saturday!
Kiss-Off (Saturday, November 22nd @Kremwerk)
No Cover 8-10PM (Happy Hour drink prices – $2 off wells, $1 off beer & wine)
After 10PM, $5 Cover Charge
Facebook Event Link:  https://www.facebook.com/events/325009167686825/
(Visited 1 times, 1 visits today)