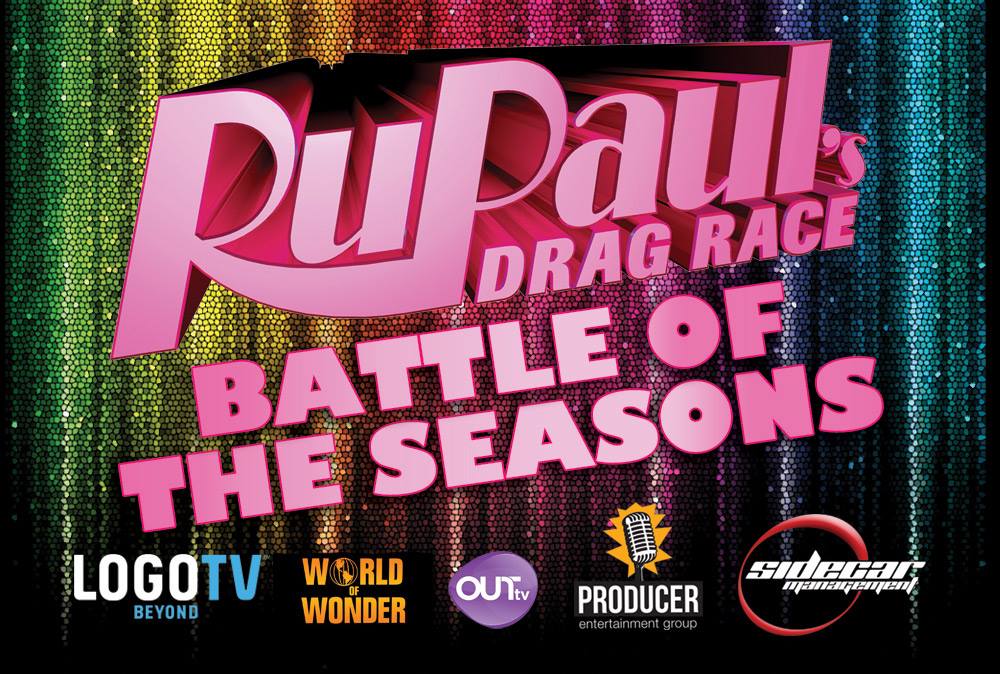 RuPaul's Drag Race, the formerly popular but somewhat fading reality competition show featuring drag queens competing to be America's Next Drag Superstar, finally figured out that sending the popular contestants out on nationwide tours was a  surefire income generator. The cavalcade of perversion known as "RPDR's Battle of the Seasons" popped through Seattle at the top of 2014 and was scheduled for a return engagement this summer but the plug got pulled on the July gig with vague statements from local presenters Seattle Theatre Group and The Showbox that the show would be rescheduled and all tickets purchased would be honored at the "make-up date".
That date has finally been announced but you've still got a-ways to wait! Hostess and RPDR co-judge Michelle Visage will bring her posse of divas back to The Showbox SODO on Wednesday, February 11, 2015. Scheduled to join her: Courtney Act, Bianca Del Rio, Alaska 5000, Sharon Needles, Ivy Winters, Raja & Manila Luzon with Cary NoKey. (Obviously, that line-up is subject to change.)
If you're still holding on to your tickets for the postponed gig, they'll be honored for this one. For the rest of us, you can snag the rather pricey tickets this coming Friday, November 7, 2014 at 10 am, at the Showbox website. General admission tix are $33 (plus fees) and $73 + fees for VIP. It's an all ages event, too! Bring Granny and all the younguns!!!!
They've also just announced the entire Winter/Spring 2015 "Battle of the Seasons" tour list. Check out the official "BOTS" website to see if the posse is heading to your neck of the woods. Note that Adore Delano, Jinkx and BenDeLa are all sometime co-stars as well. Obviously, it doesn't make much sense for Jinkx and Ben to perform in their own hometown; we also know Miss Jinkx is busy around that time with an European jaunt followed by a return to Australia.
As for Adore Delano, it doesn't make much sense for her to appear in Seattle on February 11….since she'll be making her Seattle debut about two and a half weeks before that on Friday, January 23, 2015 at Neighbours Nightclub for her live concert party "Til Death Do Us Party" presented by Nark Magazine. Grab tickets to that funfest, over HERE!!!!
2015 is already looking very Drag O'Licious.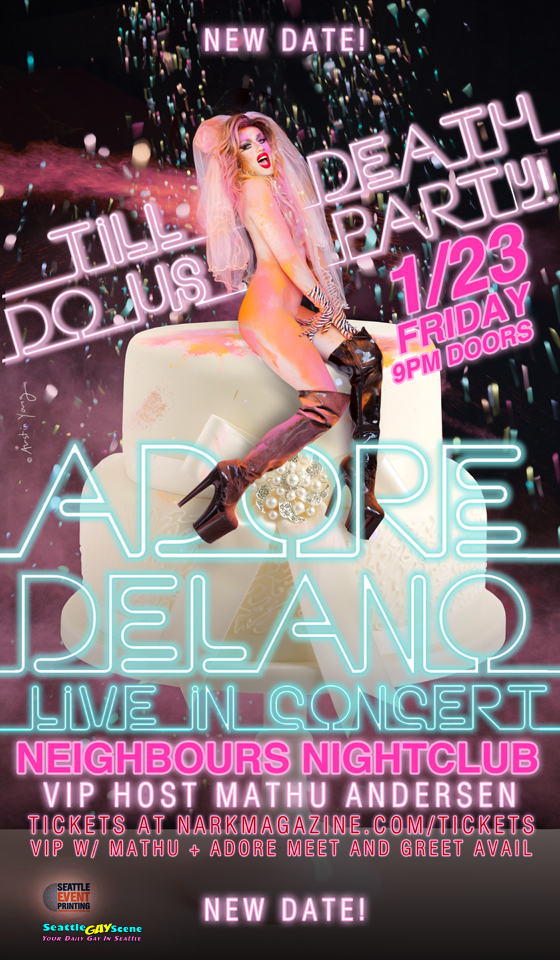 (Visited 1 times, 1 visits today)