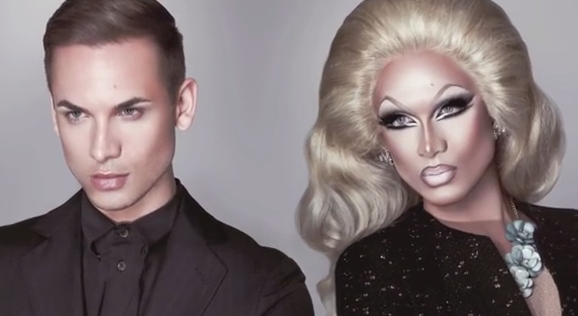 For the past week or so, LOGO has had a confusing scavenger hunt to "ruveal" the queens from the upcoming seventh season of RuPaul's Drag Race. This morning, ahead of the big "ruveal" at the NewNowNext Awards, they opened the floodgates by confirming that Miss Fame from New York City would be on the show. I've been following this girl for awhile and it's about damn time.
She posted this to her official Facebook page shortly after the announcement: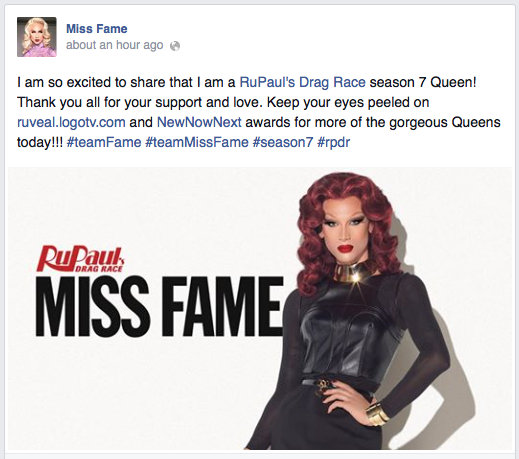 As for the rest of the cast, I've heard rumors, and I'm just sort of 'meh' about them. Miss Fame stands to be my favorite and probably the most polished. Perhaps that is why they revealed her first, but I will wait and see. If you want to be the first to know of the official cast, you can watch the NewNowNext Awards tonight at 8pm on LOGO.