She's the combo platter of drag…like the ill gotten issue of a gang bang involving Jackie Hell, Alice Cooper and Florence Henderson. Yes, it's Texas super "drag terrorist" star CHRISTEENE and she's headed to the Pacific Northwest and Seattle specifically, for multiple gigs 0n April 16, 2015.
Just announced on Christeene's website today:
CHRISTEENE & the Boyz return to Seattle and their beloved Chop Suey for a night of stank shit. Lineup coming soon along with tix and times. Prep up, fuckers.
The star will also be opening for FAITH NO MORE at The Paramount that day…that show is apparently sold out. Per the just released poster, the "Pacific Northwreck Tour" continues on to Portland Oregon the next day for a Faith No More show at Keller Auditorium followed by a later gig at Branx.
Tickets for the Chop Suey show are NOT on sale yet. And, the timing of this appearance makes us wonder if this could be part of the popular 'Mo Wave festival started by Chop Suey booker Jodi Ecklund and Pony's Marcus Wilson a couple years ago. The turmoil around the sale of Chop Suey seemed to be putting a kibosh on the possibility for a 'Mo Wave 2015 but earlier this year, Ecklund told SGS that it was still hoped that 'Mo Wave would happen, though probably at different venues. The fact that the new owners of the Chop have kept on Ecklund as the booker could indicate that the queer arts fest might still have a home at the beloved dive club.
MORE to come.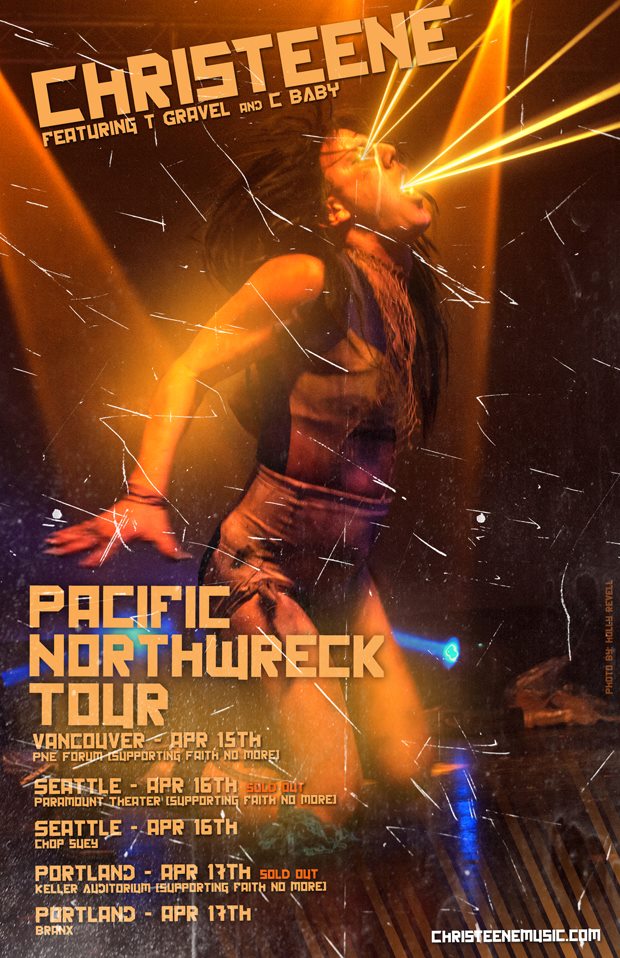 Tags: 'Mo Wave, Chop Suey, Christeene, Faith No More, The Paramount