Have you ever wondered what happens to the set after a play closes? Well, the answer is usually nothing. It gets torn down and thrown away. But now thanks to the brilliant idea of local choreographer Mark Haim, some sets will see new life. Tonight Washington Ensemble Theatre unveils its new dance series, reSET.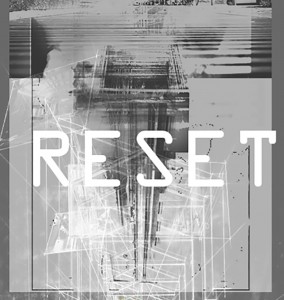 Haim partnered with local dancer and choreographer Babette Pendleton and Washington Ensemble Theatre Co-Artistic Director Ali el-Gasseir to commission new works by Veronica Lee-Baik of The Three Yells and Jody Kuehner aka Cherdonna Shinatra. Their pieces will be performed on the dirt-filled, multi-tiered playground set of The Ensemble's recently closed, The Tall Girls.
I met with Haim and el-Gasseir to find out more about this innovative new project. They have been discussing it for almost a year, but the timing never worked out. Now with Cameron Irwin's imaginative and evocative set, a new series will be born.
According to Haim and el-Gasseir, the choreographers were asked to come early in the run of The Tall Girls to see the space within which they would be working. This only allows for about 3 weeks to choreograph, rehearse and costume the new works. Interestingly, the pieces that were created subtly tip their hat to the context of the play for which the set was created, although that was not a requirement. The pieces are also utilizing existing lighting as well as some sound and music cues.
Future productions of reSET are slated to include many forms of dance including ballet, tap and even hip-hop. This is the first production in the series with the next to come in October that will feature a golden cage as part of the set. I can only imagine what kind of dance will be created for that piece!
"Dance artists rarely have the financial means to create work with sets," explains Haim. "This idea gives choreographers the opportunity to imagine a life with a set – a physical manifestation of altered, and quite often, magical space. It also gives theater-goers the chance to see multiple interpretations of said space."
Dance and theatre audiences alike should check out this new endeavor that opens at 8:00PM tonight Wed. May 20th at 12th Avenue Arts, with another performance tomorrow May 21st at 10:00PM for all you night owls.  and can be purchased at washingtonensemble.org/tickets
(Visited 4 times, 1 visits today)