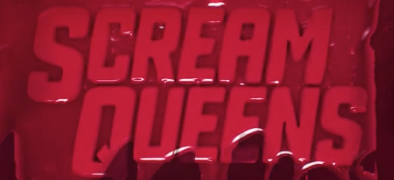 The new trailer for Ryan Murphy's Scream Queens has debuted and it's got us eager for the show's debut on FOX this fall.
The new anthology series revolves around a college campus which is rocked by a series of murders and is set in the Kappa Kappa Tau sorority house at the fictional Wallace University, where the bitchy house president Chanel, played by Emma Roberts, basically reprises her role from American Horror Story: Coven. (Seriously, watch her get her throat slashed, too.)
Other stars include Lea Michele, pop star Ariana Grande, Abigail Breslin, Diego Boneta, Keke Palmer, Nick Jonas, Oliver Hudson, and the original scream queen herself, Jamie Lee Curtis.
Debuting Tuesdays at 9pm on Fox in September, here is the first trailer for Scream Queens:
[youtube http://www.youtube.com/watch?v=-FtenR69qmk]
(Visited 1 times, 1 visits today)