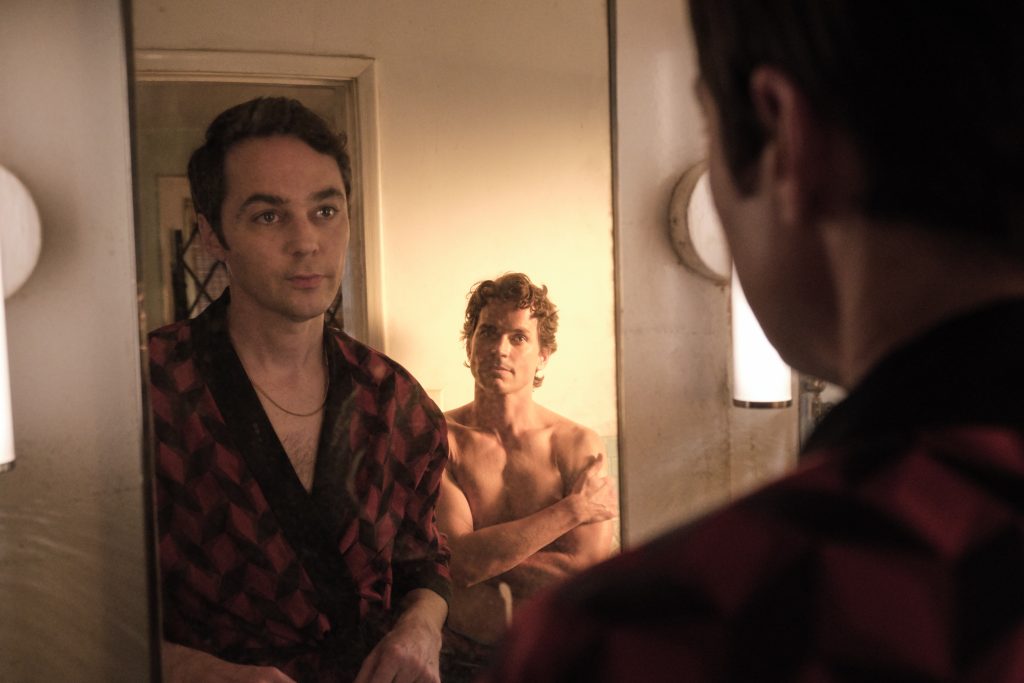 It was the play that broke new ground when it premiered off-Broadway in 1968, over a year before the Stonewall Riots. Mart Crowley's "The Boys in the Band" was a provocative look at the complicated lives of gay men in a time before liberation and it became a huge hit running for 2 years in its original run before being turned into a film (with the original theater cast) in 1970 directed by William Friedkin.
The play was produced frequently through out the 70s and into the 80s but the play became less relatable to younger audiences as the gay rights movement progressed. The bitterness and self-hatred of some of the characters in the play as well as the camp factor of some of the lines and situations began to feel dated to some. And, the AIDS Crisis of the 80s and 90s also took its toll, not only on potential audiences for the material but on the original actors as well…by 1993 five of the actors as well as the director and other members of the production team had died of AIDS.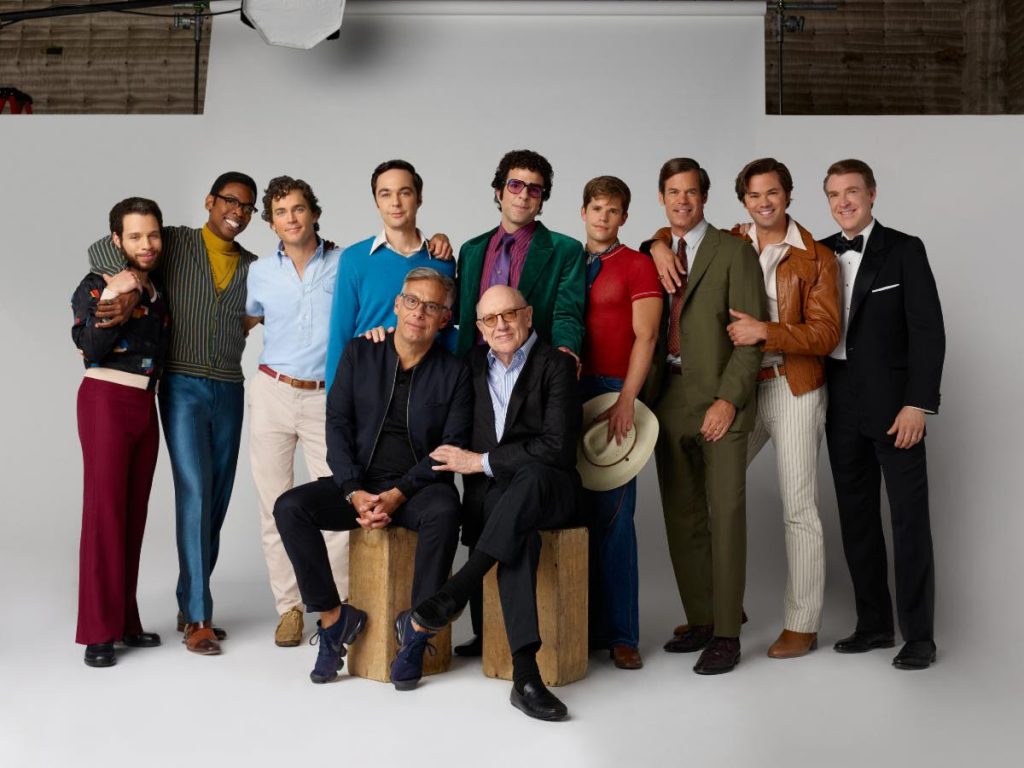 But all kinds of art are reassessed as time goes on and Crowley's sharp dialogue and relentless gaze at life pre-Stonewall began to intrigue the next generation of queer theater artists, many of them not alive when the show was originally produced. In 2018, Tony Award winning director Joe Mantello brought the play back to a New York stage, but this time it was for its debut on Broadway. An all star cast of out gay actors including Matt Bomer, Jim Parsons, Zachary Quinto and Andrew Rannells received strong reviews and sizable audiences for the limited run revival which went on to win the Tony Award for Best Revival of a Play.
Last year it was announced that the cast of that revival would reunited under Joe Mantello's direction for a new filmed version of the play produced by noted gay producer and director Ryan Murphy as part of his deal with Netflix. This week, a drop date of September 30th was announced for the film.
Sadly, playwright Mart Crowley died this past March 7th after a heart attack at the age of 84 but had much enjoyed the revival of the play that made him a major gay American theater artist.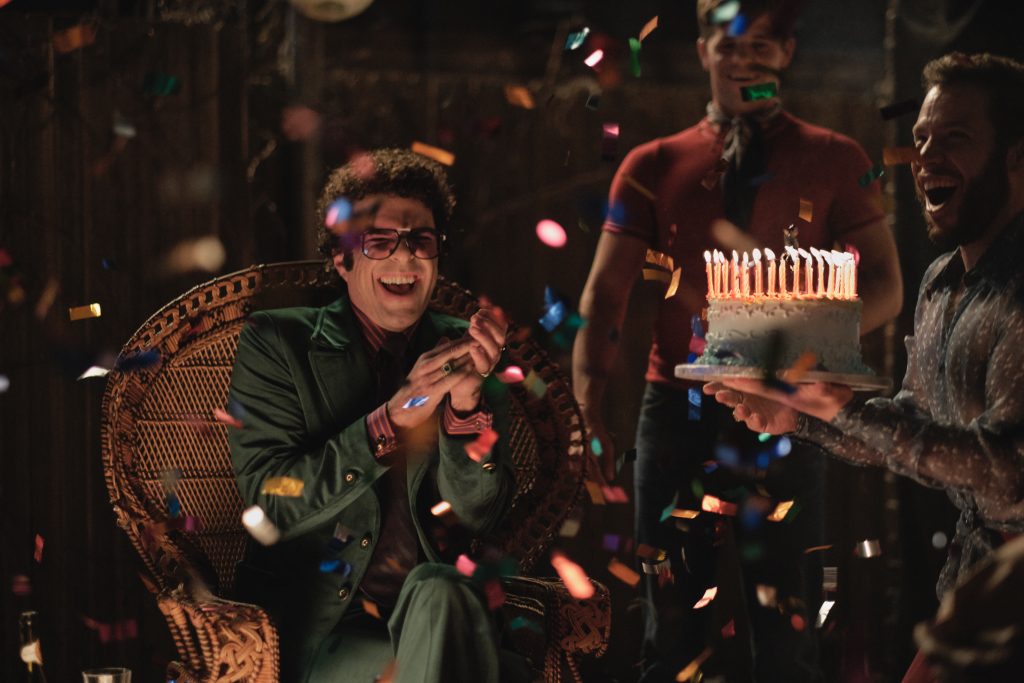 More info below:
THE BOYS IN THE BAND
Film Release Date: September 30, 2020
Director: Joe Mantello Writers: Mart Crowley and Ned Martel Based on: The Play The Boys In The Band by Mart Crowley Producers: Ryan Murphy p.g.a., David Stone, Joe Mantello p.g.a., Ned Martel, Alexis Martin Woodall Cast: Jim Parsons, Zachary Quinto, Matt Bomer, Andrew Rannells, Charlie Carver, Robin de Jesús, Brian Hutchison, Michael Benjamin Washington, Tuc Watkins

Logline:A group of gay men gather for a birthday party in 1968 New York City, only to find the drinks and laughs interrupted when a visitor from the host's past turns the evening upside down.

Synopsis: More than fifty years after Mart Crowley's play became an unexpected smash hit for putting gay men's lives center stage with honesty and humor, THE BOYS IN THE BAND returns to the screen in a new adaptation that reunites acclaimed director Joe Mantello with the all-star cast of the Tony-winning, 2018 Broadway production. In 1968 New York City – when being gay was still considered to be best kept behind closed doors – a group of friends gather for a raucous birthday party hosted by Michael (Jim Parsons), a screenwriter who spends and drinks too much, in honor of the sharp-dressed and sharp-tongued Harold (Zachary Quinto).
Other partygoers include Donald (Matt Bomer), Michael's former flame, now mired in self-analysis; Larry (Andrew Rannells), a randy commercial artist living with Hank (Tuc Watkins), a school teacher who has just left his wife; Bernard (Michael Benjamin Washington), a librarian tiptoeing around fraught codes of friendship alongside Emory (Robin de Jesús), a decorator who never holds back; and a guileless hustler (Charlie Carver), hired to be Harold's gift for the night. What begins as an evening of drinks and laughs gets upended when Alan (Brian Hutchison), Michael's straight-laced college roommate, shows up unexpectedly and each man is challenged to confront long-buried truths that threaten the foundation of the group's tight bond.
(Visited 3 times, 1 visits today)