Are you in THAT couple who's hopelessly put-together, stable, and adopted a couple of kids from China? Or the lesbians who don't miss the Pride meat market and who completely understand the idiocy of Mel & Lindsay on Queer as Folk?
Phinney Ridge gets it! It's probably the only neighborhood left in Seattle that isn't ridiculously gentrified, and it's all around a great place to raise a family. Every business is LGBTQ-friendly, and this Saturday at 11am, Top Ten Toys will help kick off the third annual PhinneyWood Pride Rainbow Hop! (Because most kids still like rainbows, whereas the adult queers are little sick of it at times.)
The Greenwood branch of the Seattle Public Library will officially start things at 10:30 in the morning. There'll be sidewalk chalk and a Target Toss Up game at Top Ten Toys until 1pm. Tons of activities have been planned for everyone to enjoy, and many of the local restaurants will be there to get you your adult beverages. Face painting, crafting and arts, and a drag queen story time (gasp!) with Sparkle Leigh are among the myriad of stuff to keep your clan entertained while educating LGBTQ kids, parents, and allies about diversity and Pride. Adults may also partake in trivia at Phinney Books…with cookies!
Oh! And a tiger! At the Woodland Park Zoo, of course.
Shameless plug: Getchyer stiff margarita on at El Chupacabra on 67th…serving brunch at 11am-3pm, including mimosa pitchers and chipotle bloody marys! *pauses for a moment to think about a breakfast burrito*
Go! Pack up the kids and let the 'Ridge entertain you on Saturday before it gets too hot out! Happy Pride Month!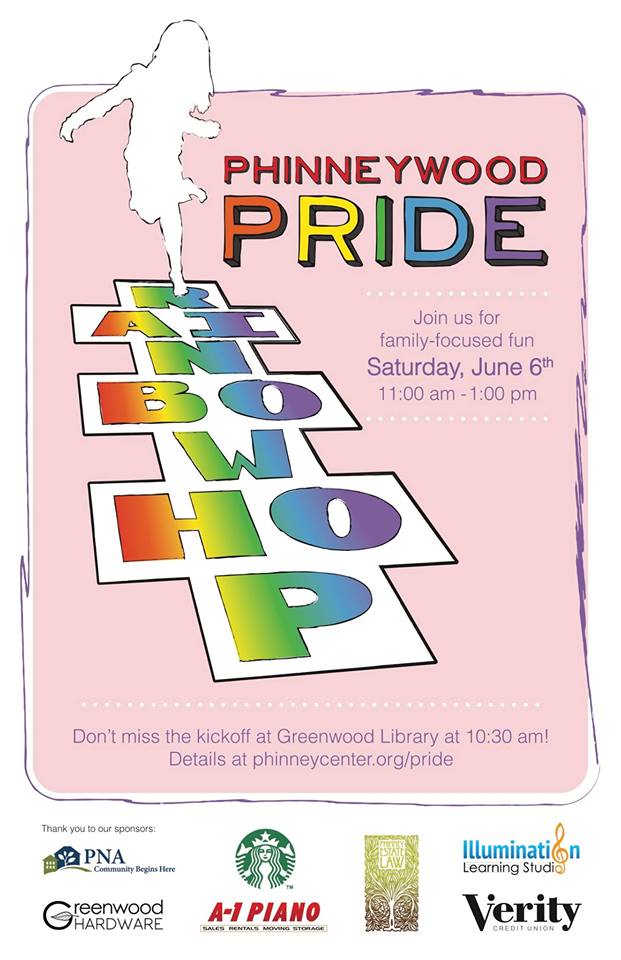 (Visited 1 times, 1 visits today)