No, really. I get that Pokemon GO is AMAZEBALLS and doing a bunch of great things for nerds everywhere. But for my money? Give me Super Mario Bros 2 and Mortal Kombat!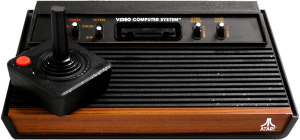 It's no secret that nerds are inheriting the Western world. But once upon a time, when computers were huge hunks of plastic and glass taking up too much space, video games were merely passive interests. Something to while away the hours when TV failed to entertain. In the '80s, all of a sudden it was a novel idea to use your television for something other than MTV (thank you, Atari). Gasp! The hell you say!
As the industry grew, arcades began popping up in the malls and amusement parks of America. Kids would be dropped off by their moms with a handful of quarters, and the nerdiest among them would stand at Galaga, Ms. Pac-man, Street Fighter, and a plethora of other titles just to get the highest scores. Don't believe me? Watch Wreck-It Ralph for the full nostalgia overload.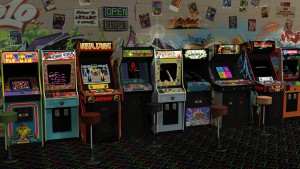 Those kids are adults now, and walk among you as the industry leaders, shapers, developers, designers, reviewers, and beta-testers for your next electronic addiction. These days gaming is a huge industry, amassing billions of dollars in revenue yearly while employing professionals with diverse skills into white-collar tax brackets. Schools are offering video game development/design as a major, and there's a growing trend in nerdy cities like ours to accept titles like "LARP director" as a skill set or employment history on resumes.
This weekend only, re-live your youth or educate your kids at the Seattle Retro Gaming Expo! Saturday the 23rd through Sunday the 24th, get to Seattle Center's Exhibition Hall for EXTREME AWESOME FUN TIMES YAY! 
Seriously, this comes right in the wake of Nintendo's announcement of its new NES plug-and-play. Shut up, you know you're getting one this holiday season. (Yes, I am too. I still have to beat the original Super Mario Bros. It's a painful admission, considering I've tried since 1988.)
BUT THE EXPO WILL BE SO MUCH MORE. Every time I go to PAX, I gravitate toward the free play classic arcade and the vintage consoles rooms. To me, it's a piece of childhood re-lived and re-learned. I still just frantically press buttons rather than learn combos, but that's half the fun! And now you can do the same! Or, you know, see if the combos you memorized are still in your brain!
When your fingers get tired, you can see the original Playstation prototype, attend panels, chat with industry professionals and winners, and compete with friends. Did I mention all games are free to play? And hey, if you still have a vintage console lying around, you can probably score some more games for your collection!
Sure, maybe some of you can tide yourselves over till PAX  by hitting up the top floor of GameWorks, but THIS IS INFINITELY BETTER AND FREE TO PLAY. Plus, cosplaying is encouraged more at events than randomly at some new-age arcade.
Tickets are available through EventBrite for a limited time. No word yet on whether they'll be available at the door, but get there early to try. Doors open at 10am both days.
No brainer. GO. (Yes, you can still catch 'em all!)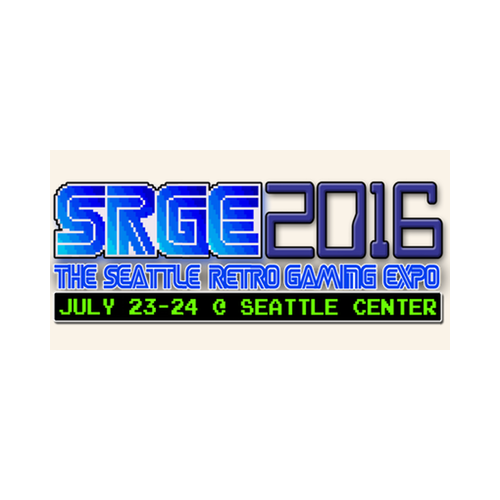 (Visited 1 times, 1 visits today)