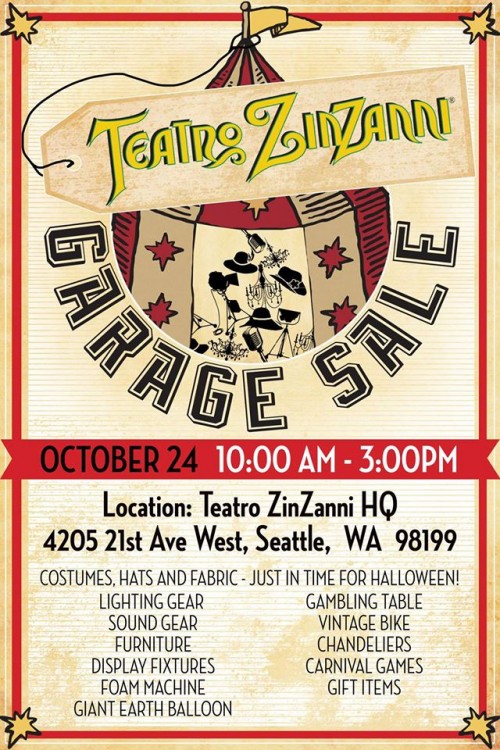 It's time for two ultra glittery things to happen.
One: Teatro ZinZanni's annual "Garage Sale" which is happening Saturday, October 24th from 10 am to 3 pm down by Fisherman's Wharf, (4205 21st Avenue West) It's your once a year chance to snatch some of their dazzling costumes, hats, accessories and unique props.
THEN, in November it's time for Goodwill's 32nd annual GLITTER SALE happening on Saturday, November 14th and Sunday, November 15th at their Seattle headquarters off of Rainier & Dearborn Streets. All sorts of purdy, sparkly things are held back all year long just for this special occasion event which pretty much always features Robbie Turner swooping through to grab all the good stuff (but later claiming she got it from her dead Grandma or ripped off the back of Norma Shearer or some such tall tale….)
There's also accessories and jewelry on hand to make sure you look glamorous from head to toe.
(Well…maybe not toe. How many size 18 shoes could they possibly have to fit all you gargantuan ho-bags?)
You best get there early for both these events….last year 2360 people showed up and 2300 of them were Queens!
Glitter Sale is a 9am to 6pm event both days. Go here for more poo.
Now, enjoy adorable Kristin Chenoweth performing "Glitter & Be Gay" from Bernstein's Candide!
If you're VERY old you
(Visited 1 times, 1 visits today)