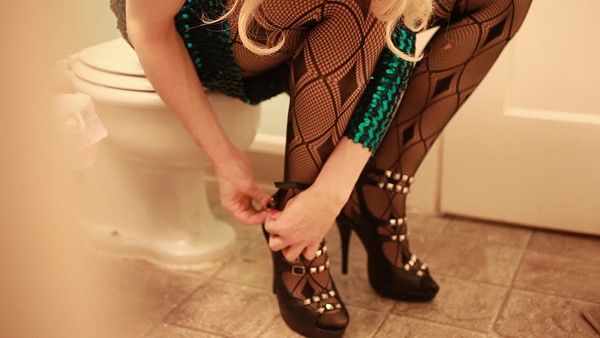 The 20th Annual Seattle Lesbian & Gay Film Festival kicked off last night with a packed house for the Opening Night Gala film of "Freeheld" starring Julianne Moore and continues today (Friday, October 9) with screenings this afternoon and evening at Northwest Film Forum and the Egyptian. They also announced last night that the SEATTLE LESBIAN & GAY FILM FESTIVAL, which is produced by Three Dollar Bill Cinema, is going to change its name and invites the public to help submit ideas! More on that, in a different post!
The must see film is, of course, Alex Berry's documentary about Jinkx Monsoon, Seattle's own Season Five winner of "RuPaul's Drag Race". It's DRAG BECOMES HIM, the locally made valentine to Queer Seattle, Capitol Hill, Alternative Queer Art and Artists. (And, yes, this writer helped make it….) This is its second screening in Seattle following last spring's sold out world premiere at the Cinerama; it behooves you to head to the Egyptian (801 E. Pine Street on Capitol Hill) tonight at 7pm to see the film in all its big screen glory before it heads to home release in a few weeks.
There's also an after party at St. Johns immediately AFTER the screening around 8:30 pm or so.
Sadly, Ms Monsoon is in EUROPE on tour but she does send her LOVE!!!!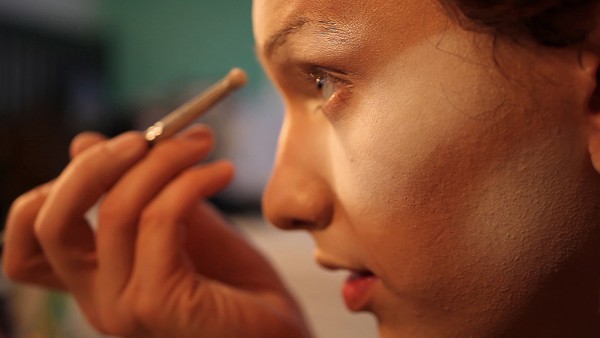 After DBH, you can also check out Andrew Nackman's sweet "Fourth Man Out" which was an award winner at OutFest this summer. More on that film:
After a wild night out on his 24th birthday, unassuming car mechanic Adam decides to come out to his best friend Chris and their two garage-band buddies, Ortu and Nick (Chord Overstreet, Glee). Boys' nights out become comically awkward as the group tries to adjust to the news, until Chris's new love interest Tracy helps the guys realize that Adam is still one of the bros. Winner of Outfest's Dramatic Feature audience award and featuring fan favorite Kate Flannary (The Office), this lighthearted dramedy turns the tables on typical gay stereotypes.
It screens at 9:30pm tonight (Friday Oct 9, 2015) at the Egyptian.
Finally, for the Midnight-ish Movie tonight and again at the Egyptian, SLGFF is screening a classic piece of gay erotica: Bruce LaBruce and Rick Castro's 1986 film "Hustler White" starring Madonna boy-toy, Tony Ward. It's steamy fun….
Sleaze-obsessed writer-photographer-filmmaker Bruce LaBruce's most ambitious film (newly remastered) follows thrill-seeking Monti (Tony Ward, former underwear model and Madonna video star), a Santa Monica street hustler out for a day of adventure like few of us have experienced. HUSTLER WHITE (SLGFF 1996) is a gritty exploration of the intertwined sex-work and porn industries, intended as homage to classic Hollywood filmmaking, with tongue firmly planted in cheek. LaBruce (RASPBERRY REICH, GERONTOPHILIA, SLGFF 2014) co-stars as Jurgen Anger, a German writer, who pays Monti to play LA tour guide and gets more than he bargained for. This fetish-fueled tale offers "the truth, the whole truth, and nothing up your butt."
AND, don't forget to grab your tickets for Saturday night's screening of Seattle's own little camp soap opera, "Capitol Hill Season 2" the latest project from our own Wes Hurley. He edited all the episodes of the second season into a 96 minute feature film and you can enjoy the deliciously campy antics of its all-star Seattle cast including Miss Jinkx Monsoon, Miss BenDeLaCreme, Miss Jackie Hell, pretty much every other drag bitch in town PLUS star Waxie Moon as the cheerily beleaguered heroine, Roses Smell.
See the FULL schedule over HERE!!!!
The 20th Annual Seattle Lesbian & Gay Film Festival continues through NEXT Sunday, October 18th! We have 10 days of intense film watching to do!
Hopefully, it will get the stench of "Stonewall" out of our mouths…well, for the 9 people who actually saw it.
Tags: Capitol Hill Season 2, Drag Becomes Him, Fourth Man Out, Hustler White, Queer Film, Seattle Queer Film