He's our next husband.
Nyle DiMarco is making waves because….
Super cute/hot
He's adorable
He's the first deaf contestant on "America's Next Top Model"
He has a fraternal twin brother…who looks nothing like him. The cute ginger twin brother is also deaf. As are their parents and everyone in their family
THOSE EYES!!!!
THAT CHEST!!!
HE'S SO DAMN ADORABLE!!!!!
This awesome photo shoot by Eric Pietrangolare for MTV was styled by former Seattlite and cutie pie, Nathan Ayon!!!
Oh, and Nyle came out as "sexually fluid" on ANTM.
Can we be his glass?
See more photos and read the interview with Nyle HERE!
Here's Nyle and his fraternal twin.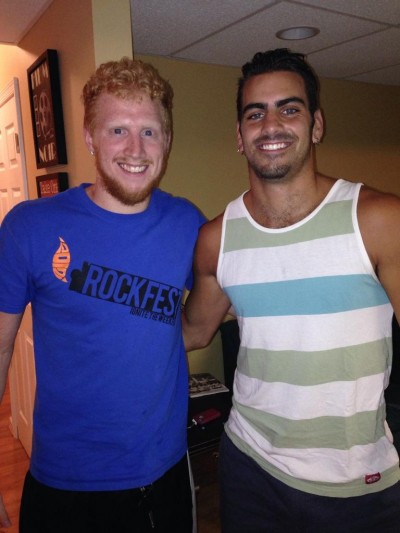 Genetics are crazy!!!
Tags: American's Next Top Model, Eric Pietrangolare, Nathan Ayon, Nyle DiMarco, Our Next Husband