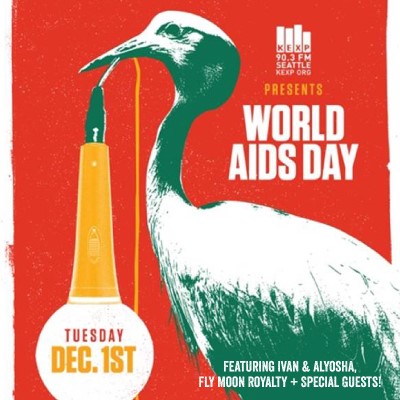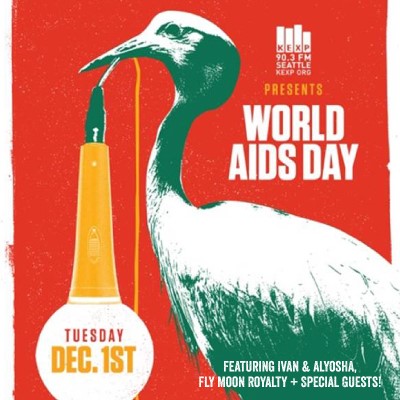 What better way to honor World AIDS Day, which is TODAY, Tuesday, December 1, 2015 than a life affirming, FREE, community concert at The Showbox at The Market? It's happening from 6pm to 10pm and it's an all ages event so you can bring the kids, too. It features an awesome line-up including Fly Moon Royalty and DJ Darek Mazzone and every amazing health organization in town that's part of the battle to end HIV/AIDS in our lifetimes will be there.
Psst…and, if you need info on PrEP (the once a day pill you take to reduce the risk of getting HIV infected) and how you can get on it, check out our new ad and visit our new sponsor, We Are 1 and learn more about how you can personally help in the fight to end AIDS.
Here's a quick check list of facts about PrEP:
Everything you wanted to know about PrEP but didn't know where to ask:
PrEP is for HIV-negative people at risk for HIV infection.
PrEP requires a prescription from a medical provider. ONLY take PrEP if it has been prescribed for you.
PrEP is covered by all health insurance plans in Washington State including Apple Health. Financial assistance is available to help pay for the cost of the drug if you are un-insured or under-insured.
PrEP is highly effective if you take it every day (one pill, once a day).
PrEP can cause mild side effects like upset stomach or headaches.
PrEP will not protect you from other sexually transmitted infections like syphilis or gonorrhea.
PrEP is most effective in combination with other HIV prevention methods, like condoms.
AND, here's more skinny about today's FREE concert!
KEXP World AIDS Day Concert

Tuesday, December 1st
The Showbox
1426 1st Avenue
6:00 – 10:00 PM
FREE & All Ages welcome
KEXP, in partnership with Lifelong, invite you to the
KEXP World AIDS Day Concert
on Tuesday, December 1st at
Showbox Market
. The evening will feature DJ Darek Mazzone,
Ivan and Alyosha
,
Fly Moon Royalty
,
Graig Markel and the 88th St. Band
, and special guests. This is a free concert to shed light on the worldwide observance of those affected by HIV and AIDS.
The KEXP World AIDS Day Concert will follow a full day of events in the community centered on World AIDS Day, including fundraising, informational, and awareness-building events carried out by several partner organizations in the local community.
We're pleased to be joined by the following organizations who will be represented at the KEXP World AIDS Day Concert.
• Lifelong
• Babes Network
• AIDS Healthcare Foundation
• defeatHIV
• Seattle Counseling Service
• Madison Clinic
• UW/Fred Hutch Center for AIDS Research
• UW AIDS Clinical Trials Unit
• End AIDS Washington
• Entre Hermanos
This special event is brought to you in part by the Bill & Melinda Gates Foundation and United Healthcare.
(Visited 1 times, 1 visits today)