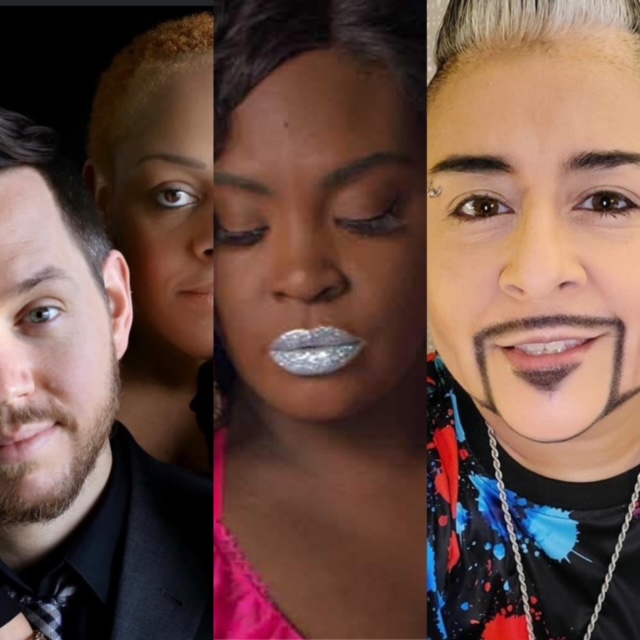 EVERYONE and their cousin is announcing their plans for Pride events for 2022 and now Seattle Pride itself, the non-profit that produces the annual parade in downtown Seattle, has released info about their annual Seattle Pride in the Park festival which takes place in Volunteer Park on Capitol Hill. Oldtimers remember that Volunteer Park was the longtime home for the city's annual Pride festival following the parade, on the last Sunday in June, the traditional day to celebrate LGBTQ Pride and to mark the annivesary of the original Stonewall Riots in 1969 the modern impetus for the fight for LGBTQ Equality.
People loved that festival in Volunteer Park so much that Seattle Pride revived that party a few years back but also scheduled it earlier in June. This year, they're scheduling the 2022 Pride in the Park quite early…it's happening Saturday, June 4th from Noon to 7pm and with the usual array of performers, booths, food trucks, a beer garden and many family friendly options.
AND, of course, the event is free! (well, you gotta pay for the food and beer…)
They're also co-curating this year's event with the folks from Taking B(l)ack Pride so you can expect lots of fantastic local talent including such familiar names as veteran drag king Ceasar Hart and Fly Moon Royalty with the divine Adra Boo (who has done a couple of pieces for us) and DJ Mike Illvester.
All the skinny from the PR:
Seattle Pride, is kicking off this year's Pride celebration with the return of the annual Seattle Pride in the Park festival, from noon to 7 p.m. on Saturday, June 4th at Volunteer Park on Capitol Hill. The event is Pride's annual celebration of queer arts, music, performance, and culture and is returning after two years of virtual Pride celebrations. This free family friendly event will feature performances, food trucks, booths, alcohol garden, and more.
The can't-miss performances will highlight the wealth of diversity within the LGBTQIA+ community including those with disabilities and BIPOC (Black Indigenous and people of color) voices and artists. Co-curated with Taking B(l)ack Pride, the stage performances will weave diversity, accessibility, and inclusion into the fabric of the event. The festival will be hosted by local favorites, burlesque performer Goddess Briq House and drag king Ceasar Hart, and headlined by the popular Seattle band, Fly Moon Royalty composed of vocalist Adra Boo and DJ Mike Illvester.
The festival's performance schedule includes:
Booths and activities available to explore will feature fun and free surprises including performances by CHEER Seattle, book giveaways with The Friends of the Seattle Public Library, an instrument 'petting zoo' with Rain City Rock Camp and more.
Accessibility accommodations including priority seating, ASL interpreters, ADA restrooms, and designated assistants to support individuals in accessing food and beverages will be offered. An accessibility guide will be available on SeattlePride.org.
(Visited 16 times, 1 visits today)