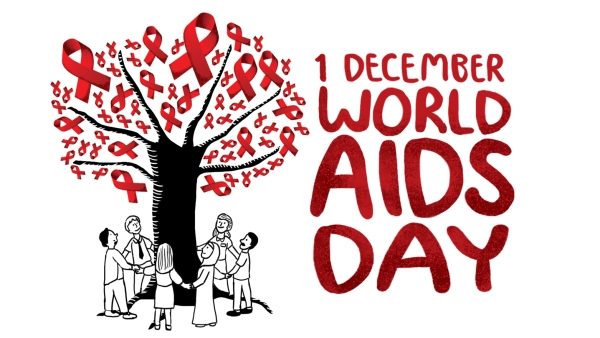 World AIDS Day is just around the corner, Saturday, December 1st and Seattle's Lifelong organization will be launching a new media campaign emphasizing that people are still living with HIV/AIDS and the fight to end HIV/AIDS in our lifetime is not yet over.
We are #StillHere on World AIDS Day
SEATTLE, WASHINGTON – On Saturday, December 1, Lifelong will launch a campaign for World AIDS Day that focuses on why people are #StillHere.
World AIDS Day is an annual campaign on December 1 to raise awareness and tribute to people affected by and living with HIV. As an organization that was founded in 1983, in the beginning of the AIDS epidemic, and built on the passionate and dedicated community that came together to care for people living with HIV when no one else would, we wanted to highlight the community that is #StillHere.
#StillHere is an opportunity to walk once more with the ones who were taken too soon, to work with those who built the foundation that we walk on, to listen to the ones who survived and share their memories, and to inspire hope in a future generation.
"It took me over a year to become undetectable and reverse my status from AIDS to HIV. During that time, I lost my boyfriend, and all the plans I had for my future, but things have improved. I'm #StillHere because of the men and women who fought for effective drug treatments that saved my life, but also to give hope to others that you can get through this, and go on to pursue your dreams."
"I can do anything that anyone else does – so what is living with HIV? – nothing more than another day in the neighborhood, except with a bunch of new friends and a great community of people who understand this particular disease, just like other support groups. I (we) are not contagious. We are JUST people. #StillHere"
On December 1, Lifelong will promote the #StillHere statements throughout the greater Seattle community and on social networks.
Although the AIDS epidemic is behind us, the HIV community is #StillHere standing strong. Lifelong is #StillHere providing care to people living with HIV and evolving as those needs change. Lifelong continues to meet people where they are at, assess existing barriers, and fight to get people the care they need.
About Lifelong: Lifelong is a community health organization committed to empowering people living with or at risk of HIV and/or other chronic conditions to lead healthier lives. Lifelong has always been an organization that stands up for communities facing discrimination and marginalization.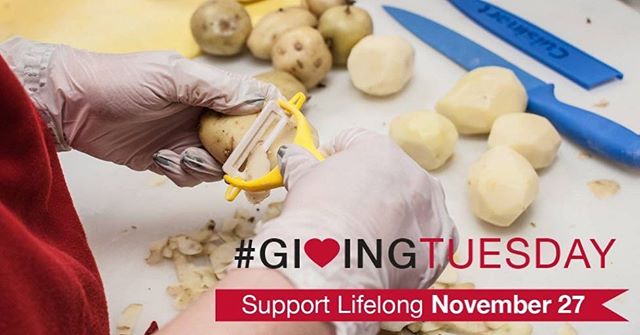 Also a reminder that GIVING TUESDAY is next Tuesday, November 27th. Lifelong is a terrific place to donate your money as they help so many…plus, a generous donor has offered to double the amount raised!
Double your impact on Giving Tuesday
"These folks not only provide a little happiness during the holidays, they save lives, promote good health, and support." — Lifelong Client

In November and December, Lifelong will serve 45,000 meals.

This is a weighty task year-round, but it feels even more important during what can be one of the loneliest times of the year for people who are homebound or living with chronic illness. We are working hard to make the holidays special for our clients, but we need your help to make this joy possible.

Plus, you can double your impact this Giving Tuesday. A generous donor will match the first $45,000 in donations for Giving Tuesday.

Lifelong's Chicken Soup Brigade is providing special treats including pies and an extra meal so no one has to eat alone over the holidays. People, our clients, need love now more than ever because we all deserve to be reminded that we matter.

Will you join us in bringing nourishment to our most vulnerable neighbors? 
(Visited 1 times, 1 visits today)