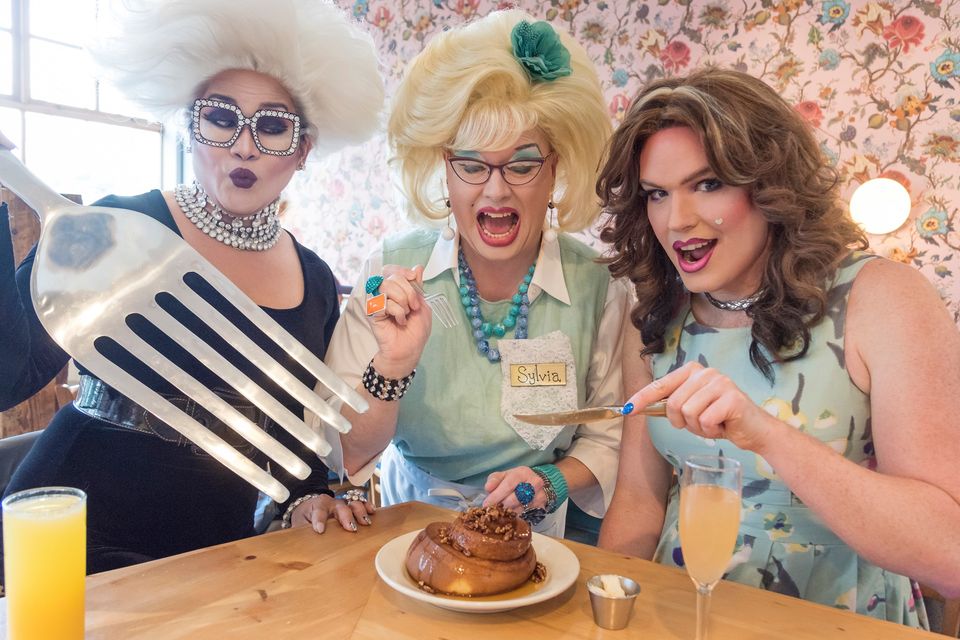 Thanks to the awfulness of the Covid-19 Pandemic, many things this year have had to either cancel, postpone, go out of business and struggle to make things happen they way they should. This includes many beloved events, including fundraisers which help non-profit organizations keep their doors open. Those funds are literally a matter of life or death for these groups who do so much for our communities.
One of those groups is Seattle's own Lifelong organization which has done so much for those who have battled HIV/AIDS and continues in the fight to find to find a cure in our lifetime while providing essential services to people who need it…and, not just people with HIV/AIDS but anyone needing a bit of help in tough times. For over 30 years, Chicken Soup Brigade has provided meals for thousands of people needing nourishment and Lifelong and the Brigade continue that service today but need revenue to help fulfill that mandate.
The annual national DINING OUT FOR LIFE held in communities all around the country, usually in March/April is a major funder for groups like Chicken Soup and Lifelong but this year's pandemic and subsequent need to quarantine ourselves meant that restaurants and food venues were closed during the traditional period of the event. Many groups nationally postponed their Dining Out for event until the fall and it's Seattle's turn to finally have the Dining Out event they've been waiting for….it's happening Thursday, September 24th with dozens of area restaurants participating!
BUT, there are some big differences for the 2020 edition. Because most restaurants continue to struggle financially after being forced to close for weeks at a time and now having to operate with reduced capacity, the participating venues will not be donating a portion of their proceeds from the event. Instead, Lifelong is asking all of us to visit our favorite eateries, (or, get take out!) and enjoy good food and drink AND to make a donation to Lifelong via their website!
Go HERE for the full list of participating restaurants and to donate to Lifelong, go HERE!
But, just like in past years, local drag queens will act as ambassadors, including Aleksa Manila, Sylvia O'Stayformore and DonnaTella Howe. Participating venues include Capitol Hill's Barrio, Oddfellows Cafe, McMenamins Six Arms, Poquitos, The Tin Table, and Rhein Haus plus the Full Tilt Ice Cream Parlor/Cafe chain all over town and popular vegetarian bistro Cafe Flora in Madison Valley.
(Visited 2 times, 1 visits today)