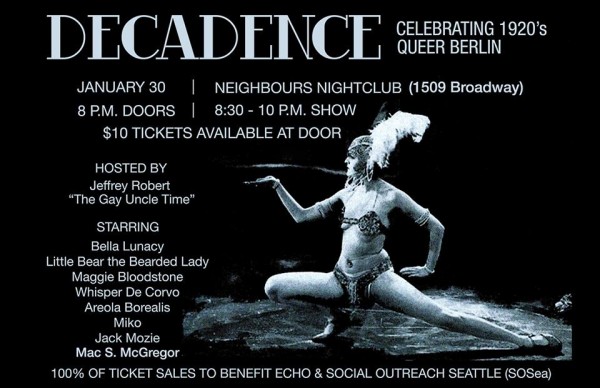 Before Grace Jones, before Madonna, before Lady Gaga there was Anita Berber.
In the brief period between World War I and the rise of Hitler, Germany was ruled by the Weimar Republic. Germany, with the centerpiece being Berlin, was home to a vibrant, groundbreaking and often scandalous arts and science culture.
Albert Einstein won his Nobel Prize for Physics during this time period and Magnus Hirschfeld established the Institute for Sexology where he advocated for the rights of sexual minorities decades before the Daughters of Bilitis, the Mattachine Society or Stonewall.
The visual arts flourished with movements such as Expressionism, Dada, New Objectivity and Constructivism. Bauhaus changed design and architecture and the influence of German Expressionism and Futurism in films such as The Cabinet of Dr. Caligari, Nosferatu and Metropolis can still be felt today.
Perhaps no one exemplified the explosion of new ideas, sexuality and decadence of the time than Anita Berber. An actress, dancer and writer, Berber's short life was filled with gender-bending, pansexuality, drug addiction, taboo-breaking and gossip generating affairs.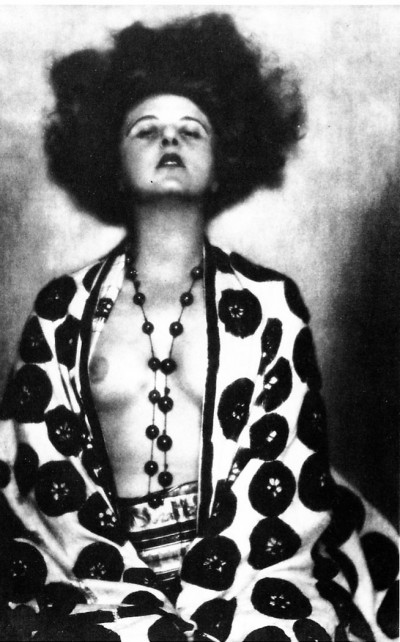 This Saturday at Neighbors, DECADENCE will be celebrating the life of Anita Berber as well as 1920's Queer Berlin.
I am honored to have been asked to host this event and joining me for the evening will be some of Seattle's greatest cabaret, burlesque and drag entertainers such as Bella Lunacy, Little Bear the Bearded Lady, Maggie Bloodstone, Whisper De Corvo, Areola Borealis, Jack Mozie and Mac McGregor.
Tickets are $10 at the door the night of the show. Proceeds to benefit Equality Coalition for Housing and Opportunity – ECHO and Social Outreach Seattle (SOSea) to fund their continued work to eliminate LGBTQ youth/adult homelessness in Seattle.
A portion of the funds will benefit the Candy House, a transitional house for trans women run by Lonness Valenna, the Fairy Godmother of South Sound.
DECADENCE
Neighbors 1509 Broadway Seattle 98122
Saturday, January 30, 2016
$10 at the door;  21+/w ID

(Visited 9 times, 1 visits today)