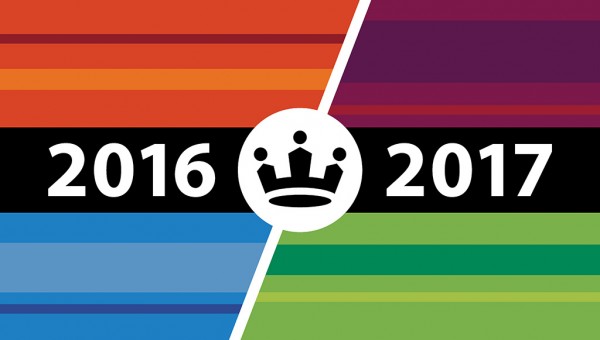 The dames are taking over Seattle Shakespeare Company for the 2016/17 theater season.
The 25 year old theater company announced its line-up of productions for the next year and three of Seattle's top female theater directors will helm 3 of the 4 announced shows that will include an exciting world premiere of a new adaptation of the Henry VI trilogy, to be played in two parts. Rosa Joshi and Kate Wisniewski from the theater collective, "upstart crow" have adapted the 3 plays into Bring Down The House, and Joshi will direct an all-female cast for this mega production that will run in repertory from January 24, 2017 to March 12, 2017 at the Center Theater at Seattle Center.
Acclaimed director Sheila Daniels will helm the opening production of the Shakes' season, with a staging of a rarely produced Shakespeare play, The Winter's Tale which will be performed at Seattle Repertory Theatre's Leo K. stage in September of 2016.
Shakes' annual "non-Shakes" production will be a return visit to ancient Greek theater with a production of Euripides Medea, directed by Kelly Kitchens and scheduled to debut October 18, 2016 for a month long run at the Center Theater.
Artistic Director George Mount will take over the reins for the season finale, a re-visit to the popular comedy, A Midsummers Night's Dream which will take the stage at the Cornish Playhouse in April of 2017. This stage, then known as Intiman, was the site for Seattle Shakes' previous production of "A Midsummer Night's Dream" in 2011, helmed by Sheila Daniels.
The two touring shows for 2017: The Taming of the Shrew and Romeo and Juliet.
Currently, Seattle Shakes is producing Shaw's Mrs. Warren's Profession at the Center Theater, through April 10, 2016. Their 2015/16 mainstage season concludes in May of 2016 with Romeo and Juliet being performed at Cornish Playhouse. Uber fans of Seattle Shakespeare Company will also want to attend their annual fundraiser, "Bill's Bash", on Sunday, April 24, 2016.
Here's the full press release for the 2016/17 season:
Artistic Director George Mount has announced plans for Seattle Shakespeare Company's 2016-2017 season that includes a world premiere adaptation, pairings of plays exploring love and jealousy, and everyone's favorite fairy-filled fantasy.

The plays included in the season are The Winter's Tale, Medea, the two-part epic Bring Down the House, and A Midsummer Night's Dream.

In the spring of 2017 Seattle Shakespeare Company will tour The Taming of the Shrew and Romeo and Juliet to schools and venues across the state.

"A rarely seen Shakespeare distilled down to its essential intrigue and drama; a Shakespeare and Greek pairing that grapple with similar themes; and a show business homage wrapped up in fairy dust and music. Every time I think about our upcoming season, it makes me smile and get a little nervous about the ambition of it," said Artistic Director George Mount.  "But I have a trio of trusted directors joining me to lead these projects and I know they'll dazzle us with what they've got planned for their shows."

"The pairing of the two shows performed in the fall of 2016 will open up a conversation about how love, jealousy, and betrayal can intermix and intertwine," said Mount. Seattle Shakespeare Company returns to the Leo K. Theatre at Seattle Repertory Theatre with Shakespeare's The Winter's Tale. Directed by Sheila Daniels, the play will run September 7 through October 2, 2016.

Medea by Euripides and directed by Kelly Kitchens follows in the Center Theatre October 18-November 13, 2016. "It will be our first return to a Greek tragedy since our knock-out production of Electra nearly 7 years ago. I'm thrilled to welcome Sheila and Kelly back to helm these projects. They are two artists with very unique perspectives that I respect, and I'm happy they've been a part of our Seattle Shakespeare family for such a long time."

Right after the New Year, Seattle Shakespeare Company will present the premiere of a new adaptation called Bring Down the House. It is an epic two-part re-imagining of Shakespeare's Henry VI trilogy and will be presented in collaboration with upstart crow collective. "This project has been incubating for quite some time, and it's so very exciting to know that it will soon hit the stage," said Mount.

Adaptors Rosa Joshi and Kate Wisniewski have honed Shakespeare's words and sprawling story into a tight two-parts that maintain all the treachery, battles, and machinations as two waring families fight for the throne of England. Bring Down the House will be directed by Joshi and feature an all-female company of actors. The two parts will run in repertory January 24-March 12, 2017 at the Center Theatre at Seattle Center.

Stage magic meets fairy magic for Mount's production of A Midsummer Night's Dream at the Cornish Playhouse. "This will be a valentine to show business filled with music, laughter, and all the charm everyone enjoys," said Mount. Shakespeare's comedy of mixed up lovers, fairies, and a troupe of amateur actors will run April 26-May 21, 2017

The Seattle area isn't the only one to get their share of the classics. Seattle Shakespeare Company's touring program crisscrosses the state with two 90-minute, small-cast shows that bring Shakespeare to communities that don't often see professional productions. During the spring of 2017 The Taming of the Shrew and Romeo and Juliet will tour to schools and venues from Pullman to Ephrata to Wilbur to Wenatchee.
Season ticket packages will go on sale April 25, 2016 and range from $100 to $210 for all five indoor productions. Season ticket packages can be purchased by calling the ticket office at (206) 733-8222 or online. Single tickets will go on sale July 2016 and range from $31-$50 per ticket.
Tags: Bring Down The House, Henry VI, Seattle Shakespeare Company, Seattle Theater, upstart crow, world premiere