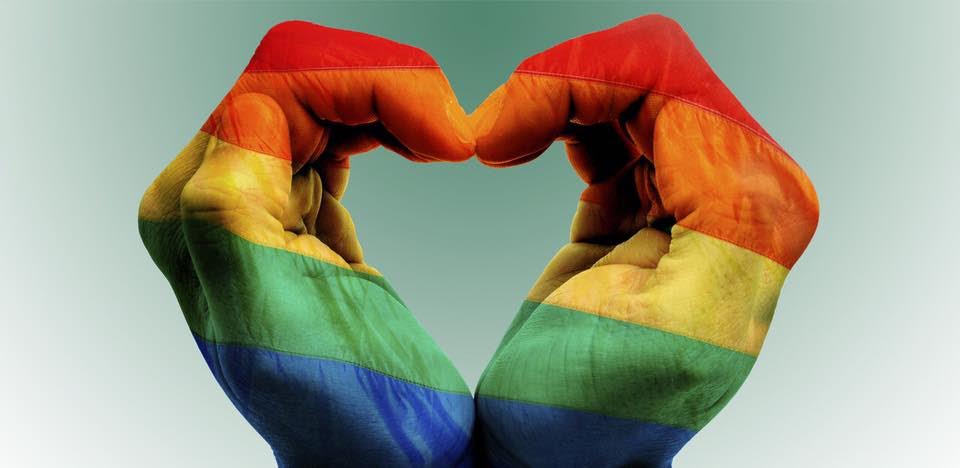 Yup. For the very first time, the picturesque southern Seattle suburb of Burien will host its own LGBTQ Pride event this coming Saturday, June 3rd from 10 am to 10 pm with a big variety of events scheduled for all members of the LGBTQ family.
Here's more info from the latest press release. The events are centered in Burien Town Square Park, (400 SW 152nd Street, Burien, Washington 98166). The event is free and open to all ages.
In the spirit of celebrating National Gay Pride Month, Burien is hosting its first pride celebration sponsored by Gay City, Umpqua Bank, Burien Actors Theater, Burien Nursing and Rehabilitation, BECU and South Seattle Community College. The event will take place on Saturday June 3, 2017 at Burien Town Square Park from 10 a.m. to 10 p.m. with FREE admission to the public. All proceeds from this event will benefit Burien C.A.R.E.S., a local Burien animal non-profit organization, and Camp Ten Trees, a wonderful Seattle LGBT youth program.

This exciting event is hosting many specialty vendor booths with artisan crafts, real estate, and prize-winning party games, clothing, jewelry, kids games, and much, much more. This family-friendly event will have a delicious menu for those who want to indulge in the food tent area. For those who are 21+, they can enjoy a refreshing iced cold beer from the beer garden area.

This year's entertainment stage will include an all-ages Zumba class, slam poetry, The Newly Coupled Game, dancing, live music from CarLarans Lamar, a fabulous drag show with some of the Seattle area's most talented entertainers, and let's not forget… the day will be closed out with the musical talents of The Aqua-Nets and their 80's dance party! The day's events will all be hosted by our emcees, Ms. Donnatella Howe and Tru St. James.

The Burien Pride Celebration is generating much interest and will definitely bring thousands of people coming out to support the first Burien Pride!

Other sponsors include: B-Town Blog, Seattle Women's Pride, The Seattle Lesbian, Pit Stop Bottle Shop, RES Graphics, The Aqua-Nets, and The Black Zia Cantina.
AND, I'm adding this info because…HELLO?!?!? It's an event from a sponsor!
Seattle area event queer event producers WCKDSTREAK PRODUCTIONS are teaming up Burien night life spot The Point (435 Southwest 152nd Street in Burien) to present an Adults Only After Burien Pride Party with some terrific talent. Two fantastic live performers, Whitney Mongé  and Tiff Theis will perform in the 9 pm to 11 pm spot and after that DJ Ricki Leigh will spin the hits until 2 am!
Wckdstreak events attract many queer women but all queer people and friendly allies are welcome (21 +). You can grab advance tickets for $10 + fees over HERE or pay $12 at door/day of.
More info from their FB invite:
Wckdstreak & The Point Present Whitney Mongé, Tiff Theis in collaboration with one of the hottest DJ's in all of Seattle!

Intimate Acoustics sets by: 💥Whitney Mongé – & Tiff Theis -9pm-11pm
DJ & Dancing 11pm-2am

🍜Restaurant for grub
🍺Bartenders ready to pour
🎯 Flip Cup
🚨 Jumbo Connect 4
💥Jumbo Jenga
After the show stick around for 🎧Base-e beats to rock your booty's off with.
♥ Hot Sexy Go-Gos
📸 Photo's by http://www.derouxphoto.com/

TAG YOUR PHOTOS WITH ==> #wckdstreak #thepoint #whitneymonge

++GIVIN' THE BEATS & ENTERTAINMENT

PRODUCED BY: Wckdstreak productions
SPONSORED BY: TBA

::::::::::::::DOORS OPEN @9:00PM::::::::::::::::::
$6 -$10 Online Pre-Sale and $15 at the door!
*ALL Sales Final

Check us out!
~ WEBSITE: www.wckdstreakproductions.com
~ FACEBOOK PAGE: www.facebook.com/WckdStreak
~ INSTAGRAM: @WckdStreak #WckdStreak
~ Whiteney Monge' : http://whitneymonge.com/

Wckdstreak is an inclusive event producer that welcomes everyone…letting people know we affirm and support the whole spectrum of sexuality and identity.
(Visited 1 times, 1 visits today)