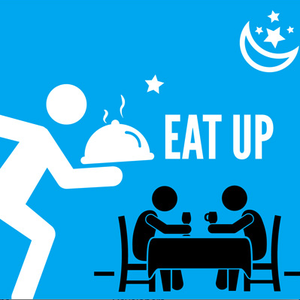 This year above all others in recent history, it seems that Pride Month's festivities carry with them a distinct importance. The fundraisers, the marches, the celebrations—they're even more crucial as we face an emboldened wave of hate speech and violence against women, people of color, immigrants, and the queer community. But did you know that, in addition to calling your government representatives and donating your time or resources to LGBTQ organizations, eating an amazing meal with friends could be an act of resistance and support for the queer community? Seattleites and visitors alike can participate in Dine With Pride, a program organized by Seattle Pride. Local restaurants have generously sponsored the enormous Seattle Pride Parade, and we have the opportunity to help keep events like this happening in our city by supporting these vocally allied establishments.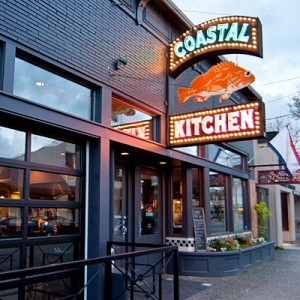 With Capitol Hill favorites like Taylor Shellfish Farms, Katsu Burger, and Elysian Capitol Hill, the city's queerest neighborhood has many restaurants to choose from. But other boroughs have plenty of representation as well, with the scrumptious Local 360 in Belltown, the Carlile Room downtown, Tutta Bella in South Lake Union, and even Salt and Iron up in Edmonds. I recently enjoyed a meal at Coastal Kitchen (as I do most weeks). When I asked for their Dine With Pride special, the server was absolutely delighted to tell me all about it. With a feature like cornmeal-crusted catfish, a side of sweet potato salad, and a half carafe of rosé, she was confident I would fall in love. And. She. Was. Right.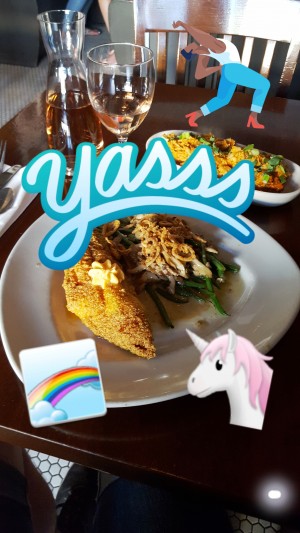 The catfish was tender and flaky, making my mouth go soggy long before the crisp, savory breading ever would. Paired with perfectly-cooked fresh green beans topped with buttery oyster mushrooms and delicate fried onions, I knew I was in for a treat. But the creamy sweet potato salad brought the meal together with delicious down-home southern cuisine—without risking Red State wrath. Plates range from $15, $25, or $35 dollars to accommodate any budget. Visit any number of these restaurants until June 25th to help support local Pride programming and queer-friendly Seattle businesses!
(Visited 2 times, 1 visits today)