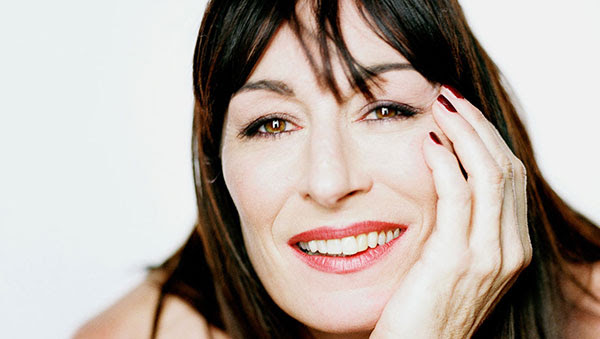 A few tickets still remain for the big Wednesday night tribute to one of our favorite actresses, ANJELICA HUSTON. It's part of the 2017 Seattle International Film Festival and tickets are available for both general admission to the interview with Ms Huston and the screening of her latest film as well as for the fancier VIP experience that includes a pre-film reception with the star present.
Anjelica Huston has been a part of some of our favorite films including her Academy Award winning work in PRIZZI'S HONOR, directed by her father the noted director John Huston as well as in THE GRIFTERS, THE WITCHES, two ADDAMS FAMILY films and memorable and multiple works with both Woody Allen and Wes Anderson.
More info:
We celebrate Anjelica Huston as a revered actress and a woman of many accolades and achievements. She co-produced and stars alongside Bill Pullman and David Morse in director Theresa Rebeck's indie family drama Trouble, in which she and Pullman play feuding siblings and Morse their close friend. Tribute ticket includes world premiere screening of Trouble.

"She keeps reinventing herself"—Nicole Brodeur, The Seattle Times (on Huston)

"One of the most viscerally stirring films I've ever worked on"—Anjelica Huston, quoted in The Seattle Times on Trouble

SIFF is proud to present Huston with the Seattle International Film Festival Award for Outstanding Achievement in Acting, including an onstage interview with film clips from her career prior to the World Premiere of Trouble. The Tribute event begins at 7:00 PM.
7:00 PM

Tributee Anjelica Huston, Director Theresa Rebeck, actor Jim Parrack, Prod. Jaclyn Bashoff scheduled

Get the full VIP experience! Attend an exclusive reception with Anjelica Huston before the film from 5:00 PM – 6:30 PM. Hors d'oeuvres, wine, and beer provided. (21+)

Anjelica Huston is a powerhouse of a woman whose career has spanned over 50 years: through modeling, film, television, and on the page. Born into the family of renowned film director John Huston and legendary grandfather Walter Huston, Anjelica was sure to make a splash in the industry with both her unique beauty and strong presence. Her penchant for and exquisite skill in portraying tenacious, crafty, emotionally strong women has undoubtedly made her among the greatest actresses of our time.

SIFF honors her with repeat screenings of Trouble and special presentation screenings of The Grifters and The Witches on June 7, 8, and 10.

Selected Filmography for Anjelica Huston

Trouble (2017); "Transparent (TV Series 2015-16); "Smash" (TV Series 2012-13); 50/50 (2011); Choke (2008); The Darjeeling Unlimited (2007); Art School Confidential (2006); Riding the Bus with My Sister (2005); The Life Aquatic with Steve Zissou (2004); Blood Work (2002); The Royal Tenenbaums (2001); "The Mists of Avalon" (TV Series 2001); Agnes Browne (1999); Ever After: A Cinderella Story (1998); Buffalo '66 (1998); Bastard Out of Carolina (1996); The Perez Family (1995); The Crossing Guard (1995); Addams Family Values (1991); The Grifters (1990); The Witches (1990); Enemies: A Love Story (1989); Crimes and Misdemeanors (1989); The Dead (1987); Prizzi's Honor (1985); This is Spinal Tap (1984); The Postman Always Rings Twice (1981); A Walk with Love and Death (1969)
(Visited 1 times, 1 visits today)