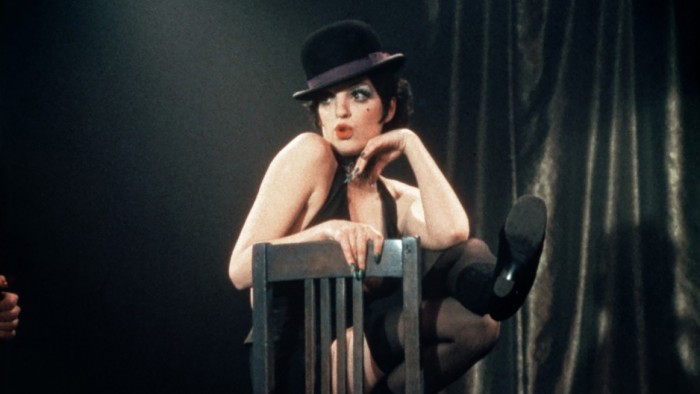 The 734th Seattle International Film Festival kicks off Thursday, May 18th for a loooooong run of movies and events for every kind of cinema lover in the city of Seattle…including folks who are "meh" on new movies.
If you're an old fart who hates new fangled films and loves classic older films from Hollywood's Gold/Silver/Bronze Age then SIFF has a treat for you. They're screening the beloved 1972 film version of the hit musical CABARET, directed by Bob Fosse and starring Liza "With A Z" Minnelli and Michael  York on Wednesday, May 24th at 7 pm but they're giving you much more than just a screening of a cherished cinematic treasure…
Prior to the actual screening, Seattle's own ROBBIE "with an ie" TURNER, the local drag diva and star of Season 8 of "RuPaul's Drag Race" will host a live cabaret show featuring several fantastic local performers in their own recreation of the film's Kit Kat Klub.
It's dirty clean fun for everyone! The Egyptian even has bar service, so you can have a bevvy while enjoying the show!
More poo on the party!
What good is sitting alone in your room? Come hear the music play! Life is a cabaret, old chum, come to the CABARET!

Qurb Magazine and Seattle International Film Festival are proud to present a special festival screening event! An evening at the KitKat Klub with special guest: ROBBIE TURNER (RuPaul's Drag Race)

Dress in your finest cabaret-style duds and join us for an evening inside the fabled Kit Kat Klub as Seattle drag icon Robbie Turner ("RuPaul's Drag Race") presents an original Cabaret-inspired revue followed by a screening of Bob Fosse's Academy Award winning 1972 film.

Come early for a delightful pre-showing cocktail hour with bevy of special guests and entertainment including SPARKLE LEIGH, ABBEY ROADS, VISAGE LARUE, and more!

Tickets available at any SIFF venue box office or get them online at https://www.siff.net/festival/cabaret

Tickets are $20 for main floor or $15 for balcony seating. Includes live show and film.
(Visited 1 times, 1 visits today)