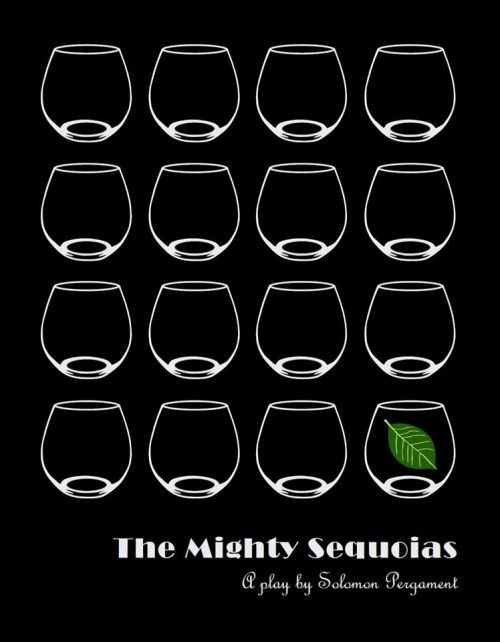 The team behind other genre busting 'sploitation theater pieces like Cocktails at the Centre of the Earth, Witch Prison, and King Beard now bring you a brand spankin' new work that features:
This one tackles drugsploitation, gangsploitation, and momsploitation in one wild tumble. A community's fragile institutions are tested by the proliferation of a narcotic leaf and the gangs that sell it to teenagers. A group of concerned mothers form a rival gang to rid the town of Leaf. Can an outcast chef conquer his passions in time to tip the balance toward one gang or the other?

So, lots of leather jackets and bad puns. Bikers and wigs. Teenage kicks and dirty aprons.
They captured our interest with "momsploitation"!
It's all part of the new play, The Mighty Sequoias – A Play with Bikers which runs for four nights only at the delicious Jewelbox Theatre at The Rendezvous in Belltown (2322 2nd Avenue).
The Thursday and Friday night shows are already sold out but if you HURRY you can still snag those tickets for the Saturday and Sunday shows!
Link: https://www.brownpapertickets.com/event/3234482

A combustible combination of corruptions, presented to you Live! On! Stage!

Black eyes and blue plates! Like no lesson you've ever learned!

SEE: Teens getting high in public school!

WITNESS: Teens studying for a state capitols test outside of a public school!

SIN! LUST! GANGS! DINERS!

OBSERVE: Moms forming community groups in the small back room of a public school!

EXPERIENCE: The slow, sad songs of a lonesome biker who never went to public school!

BLACK EYES! BLUE PLATES! BROKEN GLASSES! DRUGS!

This show apparently has EVERYthing.
(Visited 1 times, 1 visits today)