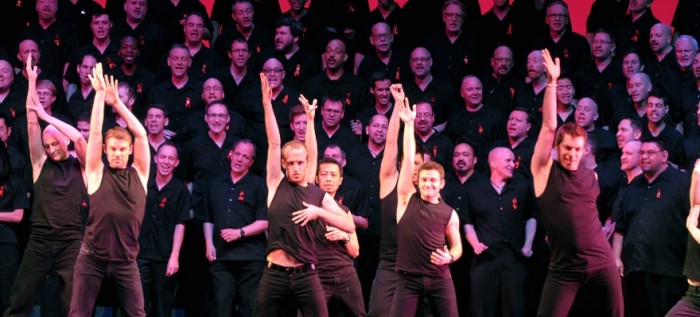 For the first time ever the Seattle Symphony and Seattle Men's Chorus team up to perform the great rock and contemporary Broadway hits in BROADWAY ROCKS! Conductor Steven Reineke along with a trio of Broadway singers will take you on a musical romp including hit songs from The Lion King, Wicked, Hairspray, Mamma Mia, Phantom of the Opera and many others. Here, Steven Smith from SMC give us more background on the event.
---
David-Edward Hughes:  How did the show come about, Steve?
Steve Smith: Charlie Wade from the Symphony called us up last year and asked if we'd be interested in being the guest chorus for this concert. I had heard of this show from other cities – the gay choruses in Atlanta and Kansas City and some others had sung versions of this same show with their local symphonies and had great experiences. We were happy to say yes. Although we've performed on the Benaroya stage dozens of times for our annual Holiday shows, this will be our first time sharing the stage with the Symphony. It's a great artistic connection and one that I think shows that the Seattle Symphony folks walk the walk when it comes to inclusivity and diversity in our community. It's exciting but extra busy – our guys are rehearsing overtime, getting ready for this performance at the same time we're preparing our own Pride week show "Bette, Babs, & Beyonce." (NOTE: grab tickets for that show HERE!!!)

DEH: Are all the songs from Broadway, and if so are their classics as well as more contemporary shows?
SS: With the title Broadway Rocks nearly all of the songs come from shows and composers that are known for a connection to rock music. Some of the shows represented that we'll be singing include songs from The Wiz, Lion King, Rent, Hairspray, and Hair. Plus the symphony and their vocal soloists have a lot more in store.
DEH: What excites you about bringing the SMC and Symphony together?
SS: For SMC, the most exciting thing is to be represented on stage with such a mainstream arts institution. It says a lot about the inclusion of our LGBTQ community.  Here at the Men's & Women's Choruses, our new Artistic Director Paul Caldwell joined us this year and one of our primary goals under his leadership is to increase our connections and collaborations in the Seattle community, both artistic and civic. Over the coming year, our fans will see some really fresh programming ideas and some bold social justice partnerships.
DEH: The ad on your webpage says the show is 55 minutes along. That seems quite short. Is that an error?
SS: That was a typo.  It's a full length program and the Symphony under the direction of Steven Reineke has three great Broadway stars Capathia Jenkins (Newsies and Caroline or Change), Christiane Noll (Jekyll and Hyde and the revival of Ragtime), and Rob Evan (Jekyll and Hyde, Les Miserables and Little Shop of Horrors).
---
Broadway Rocks rolls into Benoroya Hall's S. Mark Taper Foundation Auditorium at Union and Pike in Downton Seattle Friday May 19 and 20 at 8p.m. with a 2p.m. matinee on May 21st. For tickets go to  http://www.seattlesymphony.org/concerttickets/calendar/2016-2017/symphony/broadway-rocks-with-smc
Steven Reineke
Conductor
As the creator of more than one hundred orchestral arrangements for the Cincinnati Pops Orchestra, Mr. Reineke's work has been performed worldwide, and can be heard on numerous Cincinnati Pops Orchestra recordings on the Telarc label. Mr. Reineke is also an established symphonic composer. His works Celebration Fanfare, Legend of Sleepy Hollow and Casey at the Bat are performed frequently in North America, with recent performances by the New York Philharmonic and Los Angeles Philharmonic. A native of Ohio, Mr. Reineke is a graduate of Miami University of Ohio, where he earned bachelor of music degrees with honors in both trumpet performance and music composition. He currently resides in New York City. Mr. Reineke is represented by Peter Throm Management, LLC.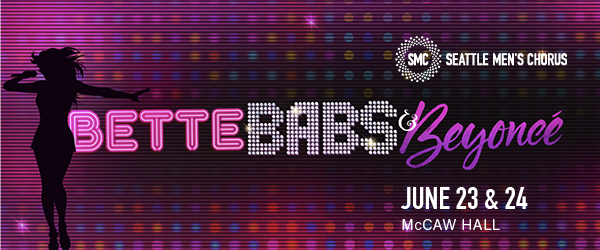 (Visited 1 times, 1 visits today)