July 1, 2017

•
by
Michael Strangeways
It is kinda weird when you think about it. Ten years ago, in 2007, every cherished video meme in the world all seemed to happen in the same space of time.
"Charlie Bit My Finger"
"Leave Britney Alone!"
"Keyboard Cat"
"Shoes"
That's a viral epidemic severe enough to warrant the Center for Disease Control stepping in…
Miles Klee at Thrillist.com reports on that phenomenon. Check it out.
I'm fans of most of those videos but I've never cared for Chris Crocker's fake bullshit nonsense. "Leave Britney Alone" was so blatantly phony and over the top…yet it actually worked into turning Crocker into a Grade Z celebrity albeit one largely helped by the fact he extended his 15 minutes of fame (or padded out his 7 minutes of "Britney" fame into a full quarter hour or so, at least to the LGBTQ market) by doing gay porn videos. He turned "Leave Britney Alone!" into "Stick your large penis into me while I squeal like a sex pig!"
Bless his media whorin' heart.
I still prefer "Shoes".
"I'm gonna get what I want…"
Liam Kyle Sullivan seems to have sadly peaked, at least in his "Kelly" persona…his website and FB fan page hasn't had fresh material in a long time. He appears to have settled into married daddyhood at age 43.
We're shocked he never made a "Kelly" movie.
(Visited 18 times, 2 visits today)
As the Editorial Director/Co-Owner, Michael Strangeways writes, edits and does about a million other jobs for Seattle Gay Scene, Puget Sound's most visited LGBTQ news, arts and entertainment website now celebrating its 14th year as a media outlet. A semi-proud Midwesterner by birth, he's lived in Seattle since 2000. He's also a film producer who would like you to check out the Jinkx Monsoon documentary, "Drag Becomes Him" now available on Amazon.com. In his spare time, he gets slightly obsessive about his love for old movies, challenging theater, "otters", vodka, chocolate, "I,Claudius", Lizzie Borden, real books made out of paper, disaster films, show tunes, Weimar era Germany, flea markets, pop surrealistic art, the sex lives of Hollywood actors both living and dead, kitties, chicken fried steak, haute couture and David Bowie. But, not necessarily in that order.
Related Posts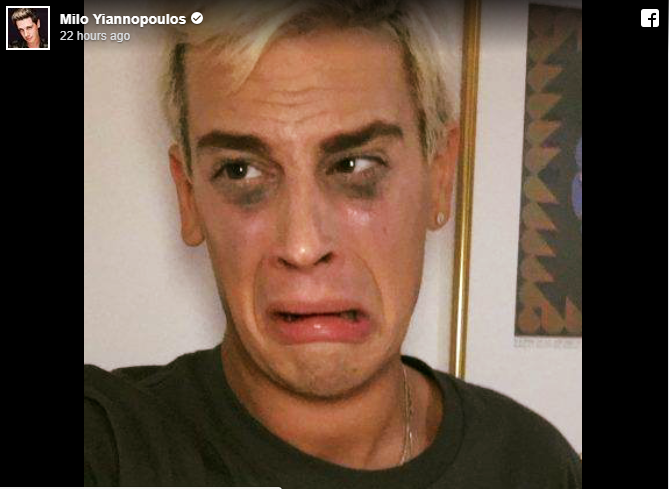 *Resist. Protest. Obstruct. Inform. • *The Illegitimate Regime of Donald Trump • Celebrityville • Gay 101 • Gay News • Media • News • Queer Media • Queer News • Videos • Viral • World News
Embarrassing British Gay Conservative /Neo-Nazi /Racist /Dick Waffle /Asshat /Minor
...