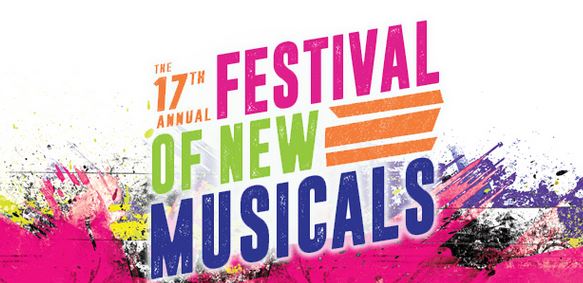 It's a beloved tradition for Seattle Metro area musical theater fans….the FESTIVAL OF NEW MUSICALS at Issaquah's award winning Village Theatre. Every August, five new works are showcased and produced by professional theater makers with hopes they'll go on to greater glory….like 2010's It Shoulda Be You and 2006's Million Dollar Quartet which went on to Broadway and most spectacularly of all, Next to Normal (originally titled "Feeling Electric") which went on to win the Pulitzer Prize for Drama plus Tony Awards and Broadway history.
This year's Festival begins Friday, August 11 for a three day run featuring five productions. But, you have to be a "Village Originals Member" to snag tickets…technically this is an "Industry Only" event. The least expensive membership is $75 which gets you into all five productions plus special parties as well…it's a great deal for true musical theater nerds. More info HERE on membership.
More poo on the Festival:
What is Festival of New Musicals?

Entering into its 17th year, The Festival of New Musicals is a one-of-a-kind opportunity to see how a new musical comes to life first-hand. With about 50 artists, a dozen directors, and authors from across the county who are eager to hear what you have to say, you won't want to miss out on the fun! This is a national industry-only event that Village Originals Members are given exclusive access to.

Performance

Five new musicals are presented in staged reading—rehearsed, fully sung presentations of new work, performed and directed by the region's foremost theatre artists and guest artists from across the country—for audiences of Village Originals members and theatre professionals.

Interaction

Meet the Author and Meet the Artists events, receptions, and opening and closing celebrations encourage and enable interaction among actors, directors, writers, Village Originals members, and guest artists and administrators from other institutions.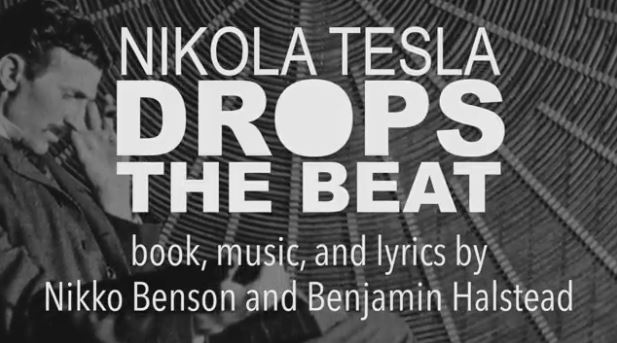 This year's line-up:
Friday, August 11, 2017

Kick-Off Party – 5:00 PM
Francis J. Gaudette Theatre Lobby

NIKOLA TESLA DROPS THE BEAT – 7:00 PM
Francis J. Gaudette Theatre
Book, Music, and Lyrics by Nikko Benson and Benjamin Halstead
A misunderstood genius. A rivalry for the ages. A dream that would change the world forever. Nikola Tesla Drops the Beat is an Electronic Dance Musical that turns the volume up on one of the world's most influential yet overlooked inventors and his struggle to realize his vision of the future. In the anachronistic universe of NTDB, Tesla is a genius DJ whose sounds push the limits of what his audience can handle. The innovative score translates his electric obsessions into electronic music: alternating current loop-pedal soundscapes, wireless dance-floor frequencies, and mad-scientist dubstep breakdowns. Come feel the beat drop.

Saturday, August 12, 2017
Northwest Songwriters Showcase – 12:30 PM
First Stage Theatre

HART ISLAND – 2:00 PM
Francis J. Gaudette Theatre
Book, Music, and Lyrics by Danny Larsen and Michelle Elliott
Hart Island is the story of two people on the fringe of society – Charles, an incarcerated man, and Marielena, an undocumented young woman. Their lives intersect on Hart Island, New York City's public burial ground. Although Charles and Marielena are marginalized by the rest of the world, they come to appreciate each other's humanity – a powerful action in a world that elevates division and isolation over compassion and respect.

AFTERWORDS – 7:00 PM
Francis J. Gaudette Theatre
Music and Lyrics by Zoe Sarnak
Book by Emily Kaczmarek
When an accomplished war reporter is killed on assignment, his diaries are left to his protégé, Jo. But their pages provide her with more questions than comfort, chronicling his turbulent midlife love affair and pointing mysteriously toward Kali and Simone, artist sisters mourning the loss of their volatile mother. As entanglements deepen and past collides with present, Kali, Simone, and Jo relay three sides of one story through the show's music, set, and book. Afterwords is a new musical about three women bound by notes scribbled down on paper, and the art we make from the love that makes us.

Sunday, August 13, 2017

HOWL'S MOVING CASTLE – 2:00 PM
Francis J. Gaudette Theatre
Book by Diana Wynne Jones
Adapted by Myra Platt
Music and Lyrics by Justin Huertas
When Sophie unwittingly attracts the ire of the Witch of the Waste, she finds herself turned into an old woman. To break the enchantment, she must strike a bargain with a fire demon and seek the help of the frightening sorcerer Howl – before she can face the Witch head-on. Justin Huertas, whose Lizard Boy, the Musical has become a cult favorite, crafts the songs for this new musical. Based on the award-winning 1986 novel–post-J.R.R. Tolkien and pre-J.K. Rowling– Howl's Moving Castle inspires each of us to trust in our own powers of transformation.

ZM – 7:00 PM
Francis J. Gaudette Theatre
Music and Lyrics by Mark Hollmann
Book and Lyrics by Greg Kotis
ZM takes place in a remote American town where a fast-food franchise is test-marketing a new sandwich that, apparently, turns people into zombies. ZM follows Barnabas Young and Mercy Rider, two teenage lovers/fast-food workers, who are separated during the outbreak. Barnabas searches for the franchise president to warn him about the sandwich while Mercy stays behind to look after the president's wounded son. The lovers eventually reunite, but not before committing unspeakable acts that change them forever. In the end, the two learn the terrible truth about the source of the plague and the outcome it was designed to create.
Note: One of these shows, Howl's Moving Castle already has a full production announced…it's a Book-It Repertory production and it will debut at the end of November. More info on that show, very soon.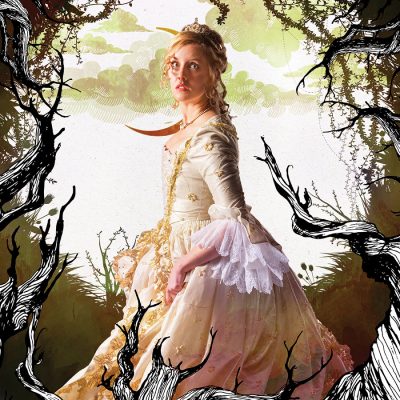 Note 2: You can also grab a season subscription to the full Village 2017/2018 Mainstage Season now. They have a terrific line-up of shows kicking off with Into the Woods in September then Disney's Newsies for the winter holidays. Their non-musical for this season, The Gin Game will take the stage at the first of the year, followed by String, a brand new musical that was Beta work shopped earlier this year. Their season will wrap up in June of 2018 with Hairspray!
Grab a subscription HERE…
and, remember that Village shows stage for one month at their home base in Issaquah then move to Everett for another month of shows; very convenient for North Seattle/Snohomish County theater lovers.
(Visited 1 times, 1 visits today)