With violent passion and haunting grace, "Rift" cemented itself as an instant horror classic at the 2017 TWIST: Seattle Queer Film Festival.
Set in the rural volcanic glaciers of Iceland, the film is a gripping story of expansive doubt and claustrophobic suspense. Gunnar (Björn Stefánsson), a man living in Reykjavík, receives a cryptic phone call from his recent ex-boyfriend Einar (Sigurður Þór Óskarsson). He's tempted to ignore the strange voicemail, but Einar's recent borderline-suicidal references compel Gunnar to leave his new live-in boyfriend at home and drive out to Einar's family summer cabin, Rökkur (Icelandic for "twilight").
Once Gunnar arrives, mysteries slowly unspool for the viewer. Through Gunnar's urgent need to know what's happening and Einar's dismissive charm, the puzzle of their relationship—and why Einar can't seem to remember calling Gunnar in the first place—comes together piece by piece.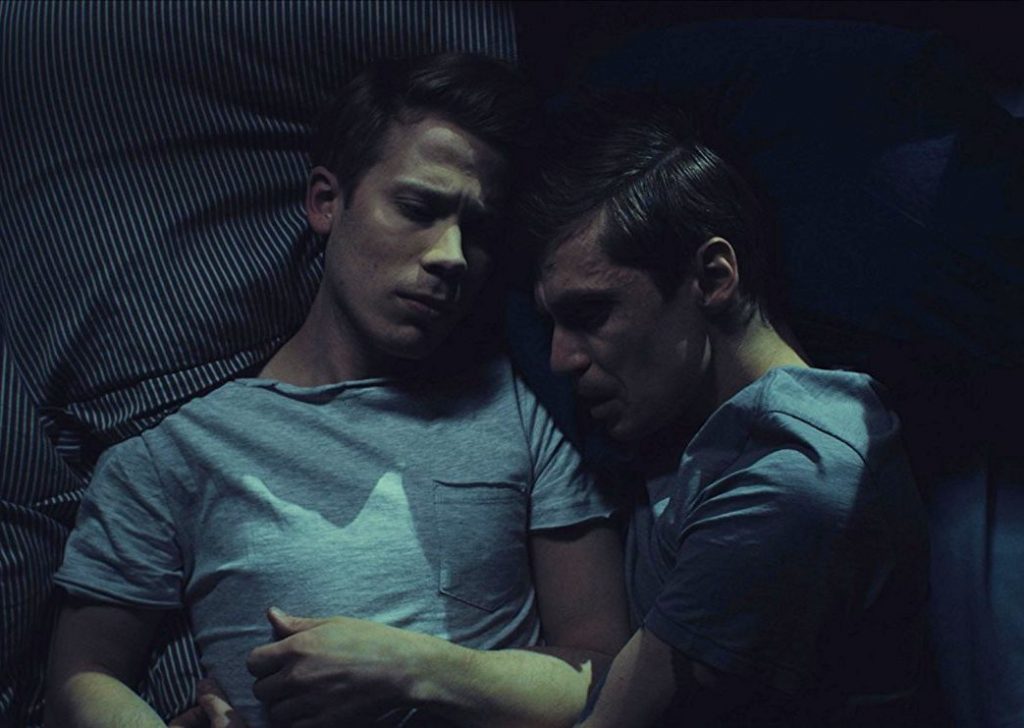 The film never stops building intensity as we're left wondering about each newly exposed layer of enigma. Who keeps knocking on the front door in the dead of night? Why did the gas station attendant tell Gunnar to be wary of hitchhikers? How trustworthy are these protagonists? Should we fear the isolated neighbor? Is all of this the work of a ghost? Or, in the most meta of ways, is the entire story simply a psychosexual analysis of one man's mind as he confronts his troubled past and grieves his lost relationship?
These secrets reveal themselves so delicately that, like a black mountain gradually sharpening into focus through the mist, the viewer suddenly stands open-mouthed in front of the revelation without knowing exactly when they first saw it. Then they're left to try and make sense of what they've just seen, long after the credits roll.
But the film is clear in its examinations of broken ties. The literal rifts and fissures in the rocky countryside mirror the chasm that developed between these two men once so in love, and even parallel the fractures within their own minds. Ultimately it is the space within these rifts that propels the plot to its terrifying apex and allows the characters—and the viewer—to discover the unspoken truth.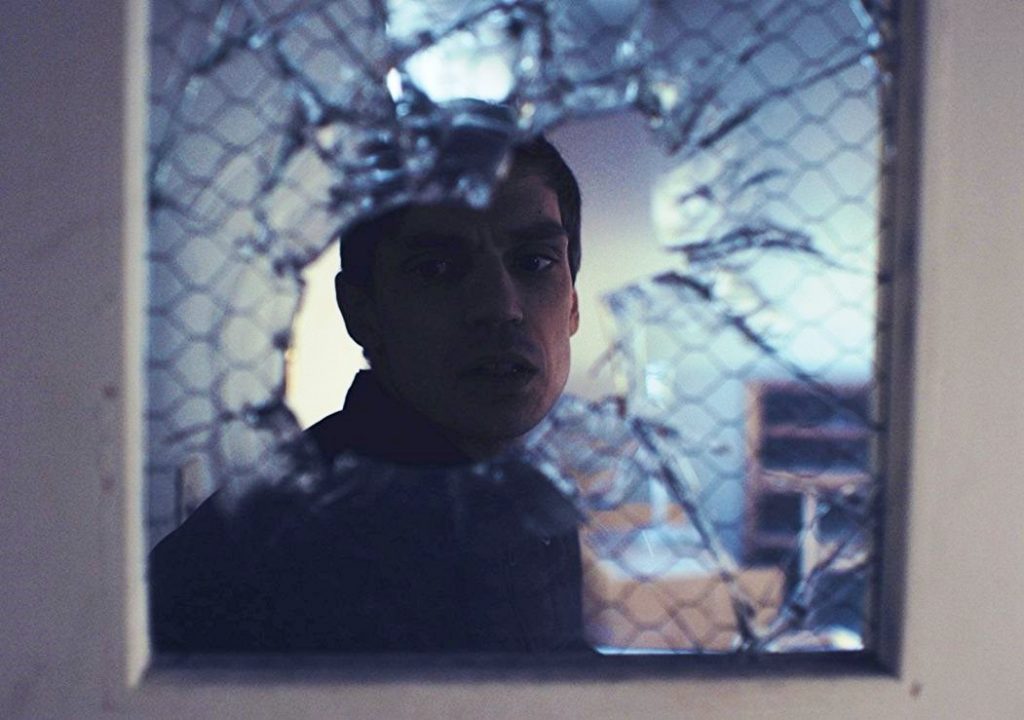 Stefánsson lends his hypnotic presence and powerful acting range to the film while Óskarsson delivers a heartbreaking, magnetic performance as a troubled young man on the verge of self-discovery—or self-destruction. The chemistry between the two leading men is immediately recognizable as familiar, fraught, and tender, adding a surprising undertow of a love story beneath the forceful current of hold-your-breath horror.
And as the actors bring the brilliant, often poetic screenplay to life, writer and director Erlingur Thoroddsen renders the story with themes as cold and dark as a Scandinavian winter. Scenes in the cozy vacation home, aglow with Christmas lights and moon beams, are artfully and jarringly doused with shots of shadows, desolate vistas, ravaged apartments, and blood. Thoroddsen's knack for cadence and eye for truly original visuals turns this low-budget film into one of the most impressive, sophisticated thrillers of the year.
"Rift" has received due praise after its screening at TWIST, and is slated for its official U.S. release in select theaters November 21st, 2017.

(Visited 17 times, 1 visits today)