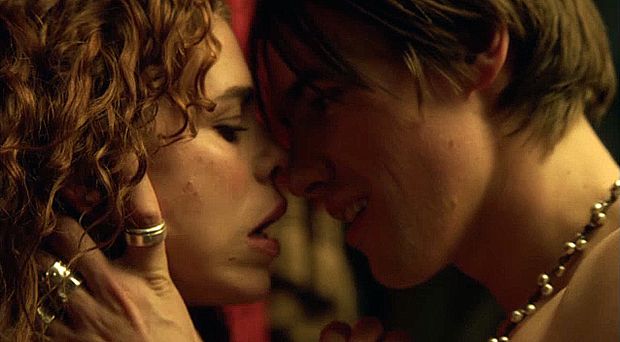 Seattle loves its nerd conventions.
There's a hyper specific one this weekend (October 27-29, 2017) with the return of STEAMPOSIUM 2017, the annual con for lovers of the steampunk genre that combines Victorian style with mechanical marvels from the future/past/whatever in a crazy hodgepodge fantasy world of velvet waistcoasts, zeppelins, brassy time machines and lots and lots of goggles.
Those nerds love their goggles…
This year's Steamposium is down on the waterfront at that kooky Bell Harbor International Conference Center, that odd space that looks like a set from a 70s maritime disaster film…according to this press release it's been remodeled so maybe it's now like a 90s disaster film….something with Kevin Costner or Madonna maybe!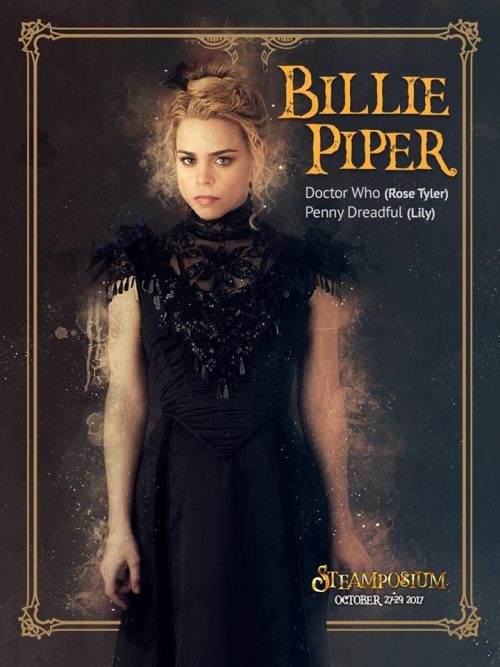 There's lots of steamy punk things to do at the con and lots of guests that fans will drool over but if you're just a star chaser with only marginal interest in steampunk, there's two names worth stalking. Steamposium has a big enough budget to fly over the delightful award winning actress/singer BILLIE PIPER, best known as "Rose" on Dr. Who and as "Lily" on the beloved Showtime series Penny Dreadful but also an Olivier Award winner for her stage work in London. She's joined by her Penny Dreadful co-star, REEVE CARNEY (who was in Seattle a few months ago for a singing gig) who played the sexy bisexual Dorian Grey but is also known for surviving the Spiderman musical on Broadway.
Billie and Reeve were great on "Penny"….it's too bad the show ended before they could really wrap up their characters. Their plot kinda petered out but that was an issue this show had…they didn't really have a very good framework for any of the plots in the show. The show had great style and some strong moments (and actors) but the plotting was…..meh at times. IMO.
Here's more on the con AND a ticket link!
Sky pirates and explorers! Goblins and ghouls! Creatures of all ages!

Steamposium is back home at the newly remodeled Bell Harbor International Conference Center. We are in a mischievous spirit with this event's new dates of October 27th through October 29th, 2017. Many of your favorites are back such as the Tea & Fashion Show, Murder Mystery and the all-star burlesque show Shake that Brass. Abney Park and Unwoman will be bringing their world-acclaimed music as we go bump in the night. There will be plenty of entertainment, panels, merchants, artists and workshops to please the little mad scientist in all of us. The trick or treats don't just stop there for we have a big surprise in store for you all!
(Visited 6 times, 1 visits today)