The entire world doesn't revolve around Gay Pride every second of the day..even LGBTQ people and allies need a break from EVERYTHING being Pride labeled during their city's annual Pride events."
If you already need a Pride "break" here's two option both involving live musicians.
First up is the adorable REEVE CARNEY who has a show at Barboza, underneath Neumos, this Friday night, June 23rd. Mr. Carney is known to musical theater nerds as the originating actor in the scandalous Broadway musical "Spider-Man Turn Off the Dark". The attractive young actor started out as a singer/musician and since "Spider-Man: You Can't Stop The Disaster" featured music by Bono and The Edge, it required a young rocker. Since then, Carney has caught our eye on the fabulous Showtime series "Penny Dreadful" where he played a never aging/sexually fluid Dorian Gray, and he also appeared in this last winter's AWFUL remount of "The Rocky Horror Show" as Riff-Raff, one of the few good things in that unsweet travesty of a show…
We prefer to remember in "Penny Dreadful" where he had lots of hot sex scenes…including one with Josh Hartnett.
As for his rock career…
Reeve also fronts the rock band Carney, whose debut album Mr. Green Vol. 1 is out on DAS Label/Interscope. To call them a "new artist" would betray the full- stride breadth of their abilities as songwriters and performers. Carney has built a big tent to which all are invited. His debut solo album will be released in October of 2016.
Seattle can check out Reeve Carney on Friday…tickets are available HERE!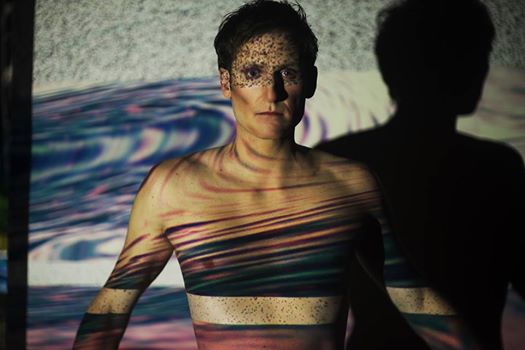 Meanwhile, at The Crocodile and on Saturday, June 24th, there's another great musical artist performing. It's J GRGRY aka musician Joe Gregory and he's not only local (but left for a few years) he's also a community member (so you can still combine seeing great music and the whole gay pride weekend thing! Win/Win!) Joe also performed last month at the MoWave Stage at the Upstream Music Festival.
Here's some poo on him from the Croc website:
Joe Gregory is J GRGRY, but J GRGRY isn't Joe Gregory. Let me explain.

As a recording and performing artist, Joe Gregory resides at the intersection of tradition and evolution. After half a lifetime spent making music, he's finally realized his grand vision, perfecting an emotional, accessible style of soaring electro-pop balladry. With a new collection of songs, a new band and a handful of major performances on the horizon, Gregory is simultaneously starting over and staking his claim, building from hard-fought experiences and copious influences a sound that's completely fresh and entirely his own.

Gregory signed his first recording contract at 17 years old as a member of Dolour, an indie-pop act that exploded out of Seattle's post-grunge hayday. Hearing his songs on the radio at that young age, he was hooked: Music was to be his everything. His intense dedication has carried him through countless phases of artistic exploration and just as many hardships, personal and professional…
There's a lot more to that essay! Check it out on the Croc's site when you snag your tickets.
107.7 The End Presents:
J GRGRY at The Crocodile
with Fabulous Downey Brothers & NRVS LVRS
(Visited 4 times, 1 visits today)