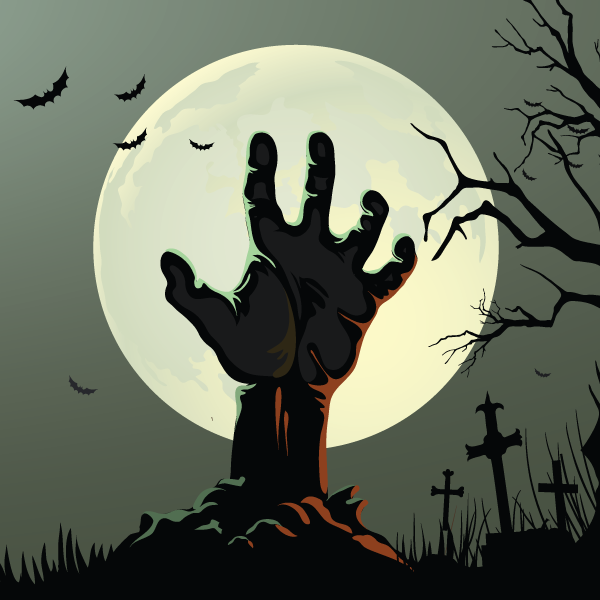 PLEASE NOTE THIS IS NOT A GAY SPECIFIC EVENT!!!
It's for the entire community!!!
It's CAPITOL HILL ZOMBIE CRAWL and it's happening this Thursday, Oct 26th. Throw on your best tattered rags and some cheap make up that will probably give you a nasty skin/eye infection and stumble drunkenly around Capitol Hill.
Why this is any different than any other night of the week I don't know…quite a few drag queens do the EXACT same thing 5 out of 7 nights every week of the year…
The Zombie Crawl kicks off at 6 at Redhook Brewlab then disperses to various participating bars/restaurants then winding up at Grim's for Zombie Trivia.
If you're less inclined to stumble around with drunk straight bros in bad make up and prefer to stumble around with gay bros in bad make up we might also suggest just dressing up and going to your favorite homo hangout on the Hill and use the night as a warm-up for the next five nights of Halloween Debauchery. Check our big full Seattle Gay Scene Calendar for all the event options…
More on Zombie Crawl:
Put on your best Zombie duds and enjoy $5 food + drink specials at participating bars and restaurants on Thursday, October 26th!
6 PM CREEPY CRAWL KICK-OFF | REDHOOK BREWLAB
7 PM – 9 PM ZOMBIES DISPERSE TO THE STREETS
9 PM – 11PM ZOMBIE TRIVIA | GRIM'S
Zombies will gather at REDHOOK BREWLAB at dusk to collect their maps and enjoy a SCREAMING GOOD DEAL before dispersing to the streets for a zomb-i-fied tour of Capitol Hill bars and restaurants.
Two ways to participate:
GRAB N GO: pick-up a map and enjoy a self-guided tour
ZOMBIE MOB: sign up for a guided tour during the kick-off party and search for brains en masse

The creepy crawl wraps with ZOMBIE TRIVIA at GRIM's where Zombies will put their brains together to win prizes and enjoy more food + drink specials!
The event is FREE. Tickets are not required. Zombies (age 21+) will enjoy drink and food specials at participating Capitol Hill bars and restaurants!
Visit http://www.caphillzombiecrawl.com/ for a full list of Zombie Crawl Stops and specials, downloadable Zombie Crawl map, and more information.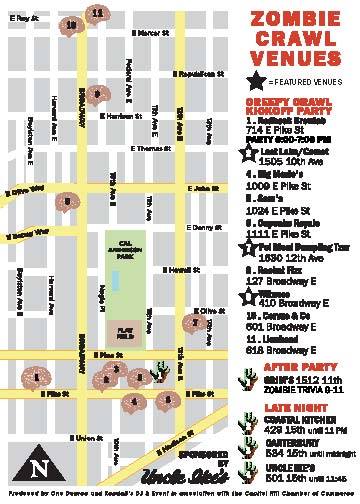 (Visited 1 times, 1 visits today)