January 2, 2018

•
by
L.A. Kendall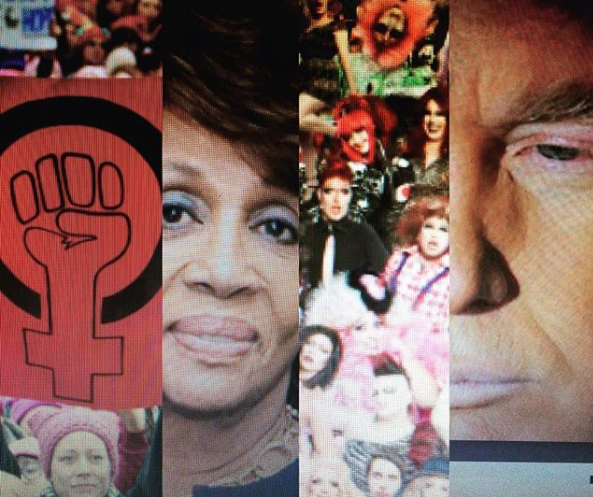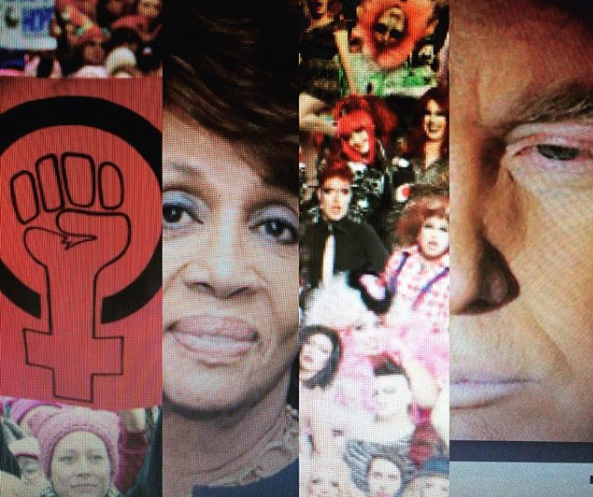 Our pal and contributor L.A. KENDALL found time to whip up up her "Best" and "Worst" List for 2017 in between her other 32 gigs including running her own entertainment booking empire (Kendall's DJ & Events) and helping to put together huge Seattle events like PrideFest and Red Dress Party.
WARNING: our gal has OPINIONS and she ain't afraid to share them!
– The Editor
Kendall's "Worst/Best" of 2017

Worst

Best

Donald FUCKING Trump

I mean….do I really fucking need to say anymore? No.  God help us he has a heart attack soon. (Editor's Note: A prison term would be more ideal…denied of access to Twitter and daily Big Macs, would be a hellish existence for the Twitler In Chief…)

Maxine Waters

This bitch doesn't give a fuck.  I honestly hope she serves into her 90s. We need that level of honesty among our politicians. "Reclaiming My Time" is the new "SHUT THE FUCK UP, I'M TALKING!"

Roy FUCKING Moore

Are you aware how close we came to having a man serving in the Senate that is a likely pedophile who believes homosexuality should be against the law?  Holy hell the man still won't concede!  WHAT THE HELL IS WRONG WITH PEOPLE?!?!?!

Black Women and Black Voters

They were the ones that made that win in Alabama happen.  Just by the hair of our chinny chin chins.  Proving we all need to empower and respect the contributions of the people of color around us. I hope the lessons and tactics applied there are made part of the modus operandi for the 2018 cycle. It's the only thing that will ensure that blue wave. 

Inauguration Day 2017

What a depressing pile of shit. The only highlight was seeing how classy Hillary Clinton was in attending. I would not have been able to do the same without strapping on a c4 vest and handing out hugs to the entire Trump family AND that bitch Kelly Anne.

The Women's March 2017

It was so cathartic to get out into the street with the outraged masses and to see the images coming in from across the world. Reminding me that our numbers are mighty, and we will not take this lying down. Side note though, we need to tap into that energy continually. If this last year has taught you nothing, it's that things can, and will, get worse if we are not vigilant.

Hurricanes

More than I care to name here. But no….global warming isn't real because it just snowed, right? In particular, the response to Puerto Rico after hurricane. They are STILL without power over % of the island. Still need to walk 30 miles sometimes to get ice to keep lifesaving meds cool, still don't have universal access to clean drinking water. Yet our President says we have gotten great marks for our response there. Yeah….right…. (I refer you to my first point)

Community Giving

Average Americans trying to do their best to chip in and fill the void left by our inept government under Cheetolini. Big ups to those who have donated time or money or space on their promotional platforms to help. Almost gives one hope in humanity. Almost.

Willam

When he gave the caller on his show (which was being co-hosted by Courtney Act at the time) the advice of "Suck Less" the most abhorrent transphobic what-for/ Major fail. Disappointing to use one's platform to drag folks down. Squandering opportunities to do good.

Courtney Act

Because she stepped in and cleaned up Willam's mess in the way only a classy lady of her sort can. …and she's nice, gorgeous, and can sing. Normally it's easy to hate a person like this for being a triple threat. But in this case the inside matches the outside and you have to admit the bitch has class! 

Harvey Weinstein/Our Mr. Pussy Grabber President/Sexual Harassment Gate

All this sexual abuse/harassment coming to light finally. The question is will we continue to act like a dysfunctional family and try to jam that skelley back in the closet? Or are we actually going to deal with it?

The #MeToo Movement

Originally started a decade ago by Philly activist Tarana Burke, and brought back into the vernacular by Alyssa Milano. This hashtag has every man on earth who has a filthy past to hide shaking in his boots. Rightfully so, because nevertheless, she persisted.

Purr Losing Its Capitol Hill Location

Props to Purr owner Barbie for having the steel spine to move the beloved club up and outta the gayborhood (to Montlake). But, it left many to wonder if Capitol Hill was doomed to another venue full of Techy Todds and WooGirl Jennys to contend with…

Queer/Bar Moving In

Never fear, the new school queers have taken up the mantle and opened a new venue in the same location. Hoping they can ride the ups and downs of Seattle's often fickle queer community and continue to have success for some time to come.

The Republican Attacks on Mueller

Those chuckleheads are spinning their conspiracy theories to a point where only the truly uninformed will eventually not believe whatever Mueller comes out with in the end. Unfortunately, it's the truly uninformed that voted this guy (Trump) into office. 

The Mueller Investigation

Robert Mueller. Please Mr. Mueller..make this shit happen. We need relief…. and I think I speak for all of us that we want to see the pee pee tapes.

Sarah Huckabee Sanders

The sound of her voice, and the hideous application of her make up is about the most irritating thing I run across on the daily. 

 

Fortune FUCKING Feimster 

That bitch does hands down, THE BEST Sarah Huckabee Sanders impression and all of a sudden you find yourself liking her. Until you realize it's Fortune Feimster playing the character.  Then you just remember you are just a Fortune Feimster fan.  Long story short, fuck Sarah Hucakabee Sanders and the Dad she rode in on.

The Tax Overhaul

It's gonna fuck everyone but large corporations and the wealthy, but hey – you might get 20 extra bucks in your check that you can blow on booze to help yourself through this nightmare each week!

Nada…Unless You're Rich

 

Drag Queen Overload

If you throw a dime, you hit a drag queen these days. I love me some drag queens, but there can be such a thing as too many.  Make sure you actually want to be a drag queen, and not just popular.  The two things are not mutually exclusive, and doing some tired number repeatedly is not getting you on RPDR, Dragula, or even a spot backing up Katy Perry on SNL.

The Boulet Brothers/Dragula

 Finally, after almost 4 years booking them here, and telling everyone that would listen about them, there is finally some mainstream following catching on.  Well deserved!
(Visited 1 times, 1 visits today)
L.A. Kendall has been a fixture in the Seattle Nightlife Scene for nearly two decades, playing at and throwing some of Seattle's hottest events. In addition to a specially selected DJ schedule, she currently is the principal of Kendall's DJ & Event (www.kendallsdjandevent.com) where she books, manages and cultivates queer artists. She is also a Consultant and Talent Curator for Seattle PrideFest, and other events throughout the year.
Related Posts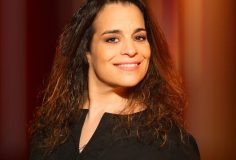 *Seattle Theaterland • Arts & Entertainment • Arts News • Comedy • Gay 101 • News • Queer Theater • Stand Up
It's great seeing LGBTQ comedy stars climb the ladder of
...