January 6, 2018

•
by
Michael Strangeways
What the hell are we talking about?
The most notorious public "wardrobe malfunction" since Justin Timberlake "accidentally" exposed Janet Jackson's nipple back at the Super Bowl Half Time show in 2004…this time, it was Australian drag singing superstar COURTNEY ACT who exposed her tuck tape when the former "RuPaul's Drag Race" star's skirt took a tumble as the performer made a grand entrance on live TV for her appearance on the popular British reality show, "Celebrity Big Brother". The heavily sequinned skirt "fell off" and exposed the fact that Courtney, aka Shane Jenek was only wearing…well, nothing really underneath except clear tape to tuck back his genitals.
We smell a stunt, frankly.
If you watch the video it looks a tad…forced. And, social media is screaming that it's a publicity stunt. 
But, good for her!
ANY publicity is good publicity!
Courtney is a contestant on the 21st edition of "Celebrity Big Brother" which is a big deal in the UK…despite the fact the vast majority of the "celebrities" involved are pretty low rent. The show tends to feature stars from other reality/competitive shows plus British soap opera actors, fading pop stars, inconsequential athletes, and an occasional "real" person like a politician or name in the news. The only name you might recognize would be Ginuwine, an American singer from 20 years and Malika Haqq who appears on the awful American "reality" show "Keeping Up With The Kardashians".
It's been a big year for Courtney as she seems to be forging a career in reality TV land. The star also appeared in the British MTV show "Single AF" last year in addition to being a runner-up on RPDR Season 6 in 2014. Courtney's first big break was appearing on "Australian Idol" in 2003.
Other familiar names you might recognize who have appeared over the years: "famous" pop singer/brother of an actual successful pop star, Frankie Grande; annoying gay blogger Perez Hilton; "RuPaul's Drag Race" second banana, Michelle Visage; first "Supermodel", Janice Dickinson; Donald Trump's first wife, Ivana Trump; Dead or Alive 80s pop star, Pete Burns and both Jermaine and LaToya Jackson but on separate years.
For those unaware, the premise works much like the regular "Big Brother" shows where a bunch of random people all live together under constant scrutiny for several weeks with various stunts being performed, alliances formed and contestants tossed out at regular intervals.
This is a British show so technically you can't watch it here (in the US) but if you Google "How To Watch Celebrity Big Brother in the US" you MIGHT find a way to do so but beware of gimmicky, spammy sites.
As for Courtney, we wish her the best of luck. 
And, hope she packed a lot of extra "tuck tape".
(Visited 1 times, 1 visits today)
As the Editorial Director/Co-Owner, Michael Strangeways writes, edits and does about a million other jobs for Seattle Gay Scene, Puget Sound's most visited LGBTQ news, arts and entertainment website now celebrating its 14th year as a media outlet. A semi-proud Midwesterner by birth, he's lived in Seattle since 2000. He's also a film producer who would like you to check out the Jinkx Monsoon documentary, "Drag Becomes Him" now available on Amazon.com. In his spare time, he gets slightly obsessive about his love for old movies, challenging theater, "otters", vodka, chocolate, "I,Claudius", Lizzie Borden, real books made out of paper, disaster films, show tunes, Weimar era Germany, flea markets, pop surrealistic art, the sex lives of Hollywood actors both living and dead, kitties, chicken fried steak, haute couture and David Bowie. But, not necessarily in that order.
Related Posts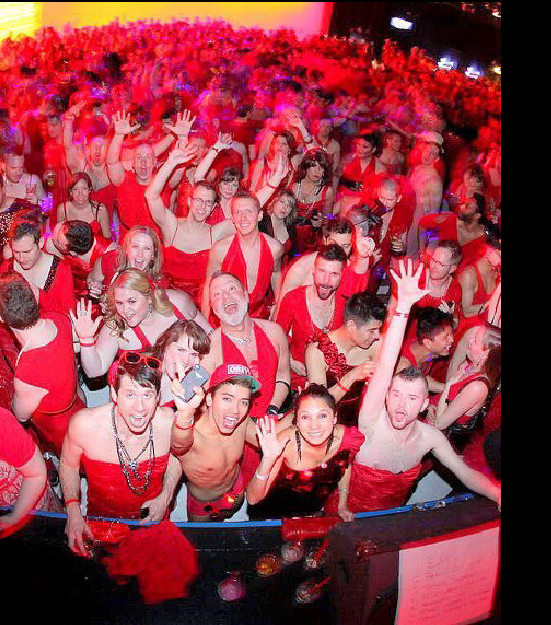 *Dragolicious • *Resist. Protest. Obstruct. Inform. • Arts & Entertainment • Community Events • DJ Dance Party • Drag • Fundraisers • HIV/AIDS • Mark Your Calendars • Music • Nightlife • Seattle PrideFest • Seattle Red Dress
It was just about a year ago when we at
...