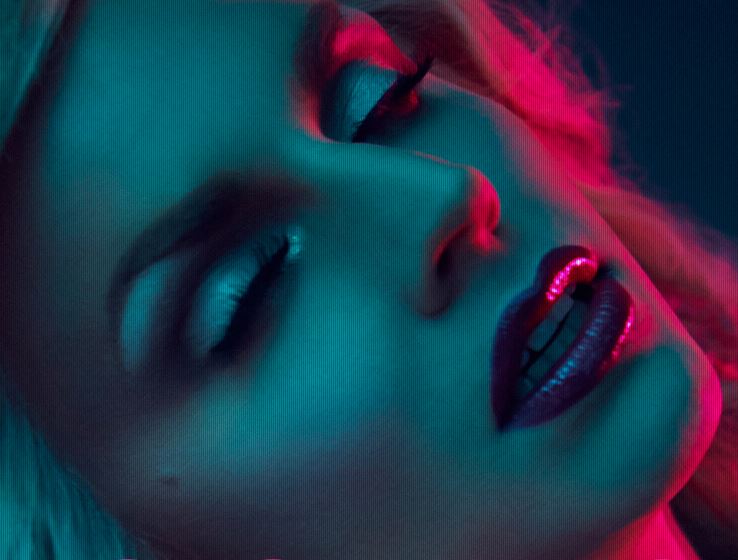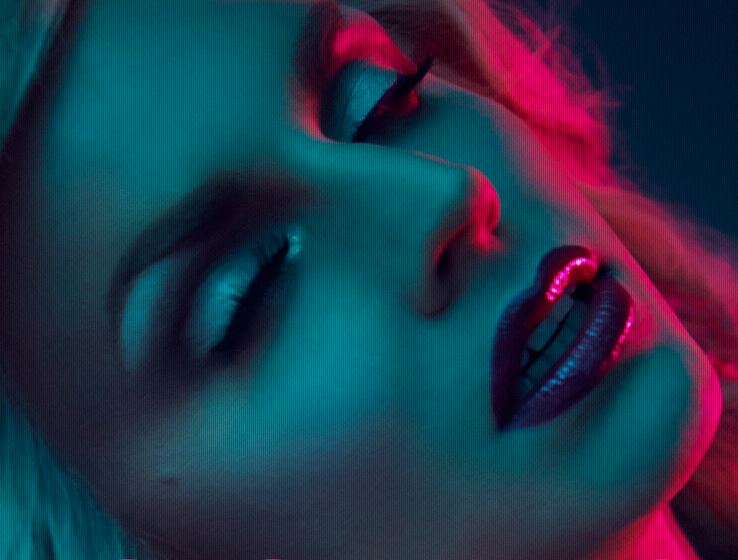 Though, she's FAAAAAAAR tastier than the beloved "yeast extract spread" (Why. The. Fuck. Would. You. Eat. That…)
Fans of Austro-American COURTNEY ACT are beside themselves with glee that the drag diva is heading to Seattle this Wednesday, December 14, 2016 for a very special holiday show at The Unicorn/Narwhal. DASHING DIVAS is her one diva show that explores the joys of the holiday season through Courtney's love of such Grand divas as Barbara Steisand, Mariah Carey, Rosemary Clooney, Peggy Lee, Bette Midler, and every other beloved singing superstar of the last 60 years!
The Season 6 runner up on "RuPaul's Drag Race" (frankly, the last season that this aging trainwreck was any good….) first got her start in her native Australia by "sneaking" onto the first season of "Australian Idol" back in 2003. In boy form as Shane Jenek, he auditioned and didn't make the cut to compete…but, crafty Shane outwitted "Idol" producers by coming back for the next day of auditions where he competed as "Courtney Act" and won a spot on the show, eventually making it to the semi-finals!
Since then, Courtney has forged a multi-continent career as a live singing drag performer and one who's been working on a debut EP for the last couple years…
This summer Courtney is releasing her debut EP, Kaleidoscope. She has teased with 6 previous single releases, including entries in the Billboard, ARIA and iTunes charts. Her videos have racked up over 12 million views on YouTube and her Kickstarter for the EP broke through its funding goal in under a week. She's been in the studio, on and off, for the last two years writing with Sam Sparro (Black & Gold), Jake Shears (Scissor Sisters), The Prodigal & Chris Arnott to create this commercial electro/pop release with tones of Tov Lo, Kylie & Robyn. The EP explores the themes of gender, sexuality, self-expression and of course this girl also just wants to have fun.

She's a Prius driving, vegan, pansexual, polyamorous, genderqueer, hippy child who is passionate about human rights, the environment and James Franco whom she one day hopes to marry. She loves going to Burning Man, her current favorite app is Periscope and her right testicle once popped out on stage. She also has a webbed toe.
Courtney returns to Seattle as part of Mama Tits and DJ L.A. Kendall's ongoing series of presenting internationally renowned drag stars at The Unicorn/Narwhal. Despite the fact Mama T is off lounging around in Mexico for the winter working the Donkey Show circuit, Ms Kendall is keeping the home fires burning by producing this very special holiday treat!
We know Courtney has tons of fans and friends in Seattle…her Burning Man crew is based out of Seattle!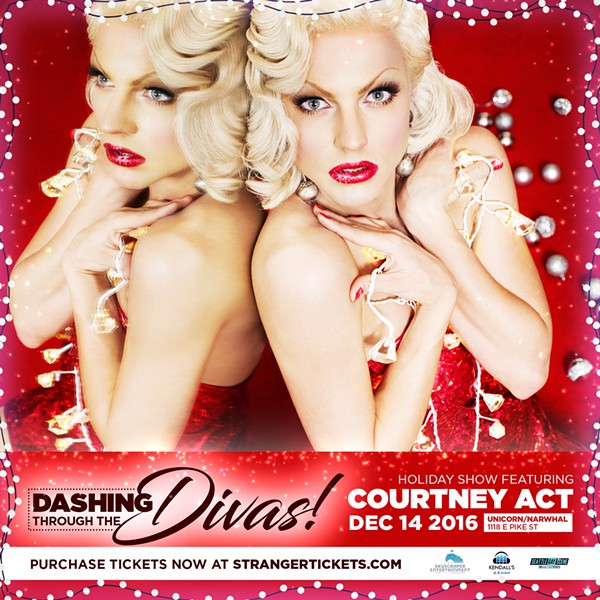 Here's some facts and the link to buy your tickets!
Skyscraper Entertainment, Mama Tits & Kendall's DJ & Event present:

Courtney Act  stars in: "Dashing Through The Divas"

Wednesday December 14th, 2016

@ Unicorn/ Narwhal – 1118 E Pike St. Seattle WA, 98122

Doors at 7pm – Show at 8pm

Tickets are: $20 GA/ $30 VIP in advance – (at the door $25 GA/ $35 VIP)

21+ ONLY
(Visited 1 times, 1 visits today)