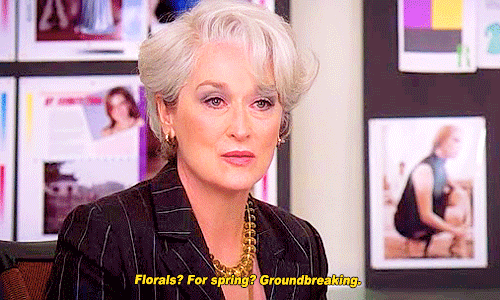 Yes…it's time to announce Three Dollar Bill Cinema's line-up of films for their annual summer outdoor movie screening series in Cal Anderson Park!
You know….the FREEEEEEEEEEEE ones!
And, yes, they're still sticking to the August schedule….smart in goofy weather Seattle. You're pretty much assured of decent non rainy weather in August.
Mostly.
They're doing 3 movies this year. They don't seem to have a theme other than "older fun comedies that are mostly family friendly-ish and kinda campy to one degree or the other". There's the big Whoopi Goldberg hit SISTER ACT and I'll reveal a little secret about myself and this film…
I've never seen it.
I know. SHOCKING.
Though I did see the Peaches Christ drag parody version with Latrice Royale. I liked that a lot.
I mostly really like The Devil Wears Prada…I mean, it's all high fashion and Meryl Streep being pretty/kinda/mostly bitchy (but, with a heart of gold!) and Anne Hathaway is cute and Stanley Tucci is always deliciously humpy to drool over. I REALLY hate the asshole boyfriend character played by Adrian Grenier and the fact Anne Hathaway even CONSIDERS dumping her career for him is just…
Wrong.
(Though we'd totally hate hump Adrian Grenier but would still pick dreamboat daddy Stanley Tucci over him in a HEARTBEAT.)
As for "To Wong Foo…" we've stated it before and will state it again: "ugh".
In the battle of "drag queen comedies released circa 1994/95" we will ALWAYS be #TeamPriscilla. Why? Because "To Wong Foo…" is awful. It's fake, phony and dumb. Drag queens don't drive around in drag or do anything other than perform while in drag/getting paid to be in drag. And, don't get me started on the "midwestern hicks" stereotypes.
DON'T!
But, we won't judge you for going to see this free movie in the park courtesy of Three Dollar Bill Cinema….
Well…not much.
#TEAMPRISCILLA4EVER
More info:
Three Dollar Bill Cinema returns to Capitol Hill's Cal Anderson Park with FREE outdoor movies!

SISTER ACT (1992)
Whoopi Goldberg stars as Deloris Van Cartier, a sassy lounge singer hiding from the mob in a convent. Relive all the fun, laughter and irresistible music as Deloris turns a tone-deaf nun's choir into a rollicking Motown revue.

Three Dollar Bill Cinema's full 2018 outdoor movie series:

8/17/18 – SISTER ACT
8/24/18 – THE DEVIL WEARS PRADA
8/31/18 – TO WONG FOO, THANKS FOR EVERYTHING! JULIE NEWMAR

All screenings begin at sunset (around 8:40 ᴘᴍ) at the SE corner of Cal Anderson Park. ARRIVE EARLY to get a good seat and join us for the pre-show events. Concessions will be open and DJ will start at 7 ᴘᴍ. Official announcements by host Gregory Conn and games will begin at 8 ᴘᴍ.

All films will have subtitles. This is a smoke-free event. Bring low-backed chairs or blankets for seating, please. Hot popcorn, cold drinks, candy, and other concessions for sale on site. Limited lawnchair rentals available. Proceeds benefit Three Dollar Bill Cinema's efforts throughout the year to provide voices and visibility for the LGBTQ community through film and video. More info at www.threedollarbillcinema.org

** As we move towards the Autumn months, the unfortunate likelihood of bad weather increases. In the event of rain, we will make a decision to move forward or to cancel at 6:00pm on the evening of the event.

This series wouldn't be possible without our fabulous sponsors. Please help us thank them! This program is funded by the Seattle Parks District Recreation for All Initiative.
Annual Sponsors: BECU, Vulcan Inc
Outdoor Cinema Sponsors: City of Seattle Parks & Recreation, AHF, Kendall DJ & Events, City Arts, Pacific Medical Centers
Tags: Cal Anderson Park, Free Films, Outdoor Summer Films, Sister Act, The Awfulness of To Wong Foo..., The Devil Wears Prada, Three Dollar Bill Outdoor Summer Films, To Wong Foo...