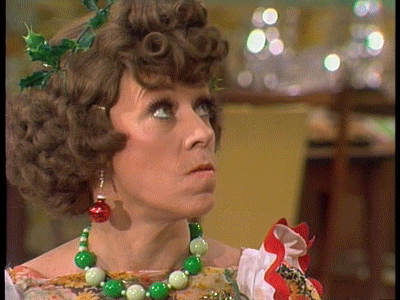 We love her sooooooooooooooooo damn much.
If you don't adore the one and only Queen of Comedy, Miss Carol Burnett, there is something seriously wrong with you.
Get help.
I keed, I keed (not really) but we do really love her. The beloved comedian, actress and writer is heading back to Seattle for her one woman show, "Carol Burnett: An Evening of Laughter and Reflection Where the Audience Asks the Questions" which is basically just her opening bit from her iconic 60s/70s variety show that always opened with Carol chatting with the audience and answering questions and more than likely, doing her Tarzan yell (which, TBH, I never really got…love Carol, but a bit ambivalent about the Tarzan schtick…)
My favorite Carol bits (from the classic variety show) were the movie spoofs ("Mildred Fierce" being a highlight) and of course, the "Family" sketches with Carol as the shrieking drudge of a vaguely Southern housewife, Eunice and her constant battles with her dimwitted husband Ed (Harvey Korman) and battleaxe mother, Thelma (Vicki Lawrence).
Now, here's a fun/odd fact about the Family/Mama's Family sketches…they were created by the writing team of Dick Clair and Jenna McMahon, writers on The Carol Burnett Show who based the feuding family on their OWN problematic relationships with THEIR respective families and troublesome mothers. Clair and McMahon didn't write the characters as southern but Carol Burnett, who was from a southern Texas family wanted to do the characters with southern accents which annoyed both writers.
Clair and McMahon were writing partners (they also performed together as a comedy duo in the 60s and early 70s) who also worked on many other comedy shows including The Mary Tyler Moore Show, Soap, and The Facts of Life. Dick Clair was a gay man who died of AIDS in 1988 but he was also an early believer in cryonics (having your body frozen so it can hopefully be unfrozen in the future to be cured of the disease that ended the body's life). No one wanted to freeze a body with AIDS so before his death, Clair sued the hospital and the State of California and won the right to have his body cryonically preserved!
The more you know….
So, if you go to Carol's question and answer show on October 21st at Benaroya Hall, you can ask her about Dick Clair!
I'm sure she'll love it!
More poo: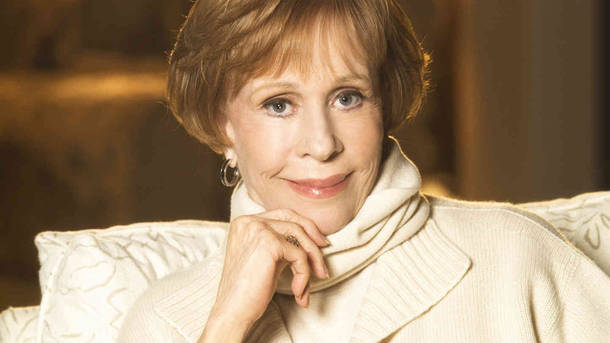 Carol Burnett
An Evening of Laughter and Reflection Where the Audience Asks Questions
BENAROYA HALL
Sunday October 21 – 7pm
Seattle, WA – Carol Burnett, award-winning actress and best-selling author, will be at Benaroya Hall on Sunday October 21, 2018 with her one woman show, Carol Burnett: An Evening of Laughter and Reflection Where the Audience Asks the Questions.  Ms. Burnett was recently nominated for an Emmy for "The Carol Burnett Show 50th Anniversary Special" which aired on CBS in December of 2017. This is her first Emmy nomination in over a decade. The Primetime Emmy Award winners will be announced on September 17, 2018.
During "An Evening of Laughter and Reflection," Burnett will take questions from the audience, show video clips from her shows in a format that harkens back to the legendary openings of The Carol Burnett Show where her studio audience had an unfiltered opportunity to engage Carol with questions and receive spontaneous answers.  "I love the spontaneity of these evenings," said Carol. "I never know what anyone is going to ask, or say, or do, so it keeps me on my toes!"
Carol Burnett is widely recognized by the public and her peers for her work on stage and screen, most notably The Carol Burnett Show. Named in 2007 by TIME magazine as one of "100 Best Television Shows of All Time," The Carol Burnett Show ran for 11 years, averaged 30 million viewers per week, and received 25 Emmy Awards, making it one of the most honored shows in television history. But it is Ms. Burnett's artistic brilliance, her respect and appreciation of her fans, and her graciousness, integrity, warmth, and humor on and off screen that have made her one of the most beloved performers in entertainment and one of the most admired women in America.
As a highly acclaimed actress, Ms. Burnett has been honored with Emmys, Golden Globes, People's Choice Awards, the Horatio Alger Award, an Ace Award, and the Peabody. A Kennedy Center Honoree, she has also been honored with the Kennedy Center Mark Twain Prize for Humor, the Presidential Medal of Freedom, was inducted into the Television Hall of Fame, and has a star on the Hollywood Walk of Fame.
Tickets are $69 to $179 and available through the Benaroya Hall Box Office, at 206.215.4747 or online at www.benaroyahall.org.
(Visited 41 times, 1 visits today)