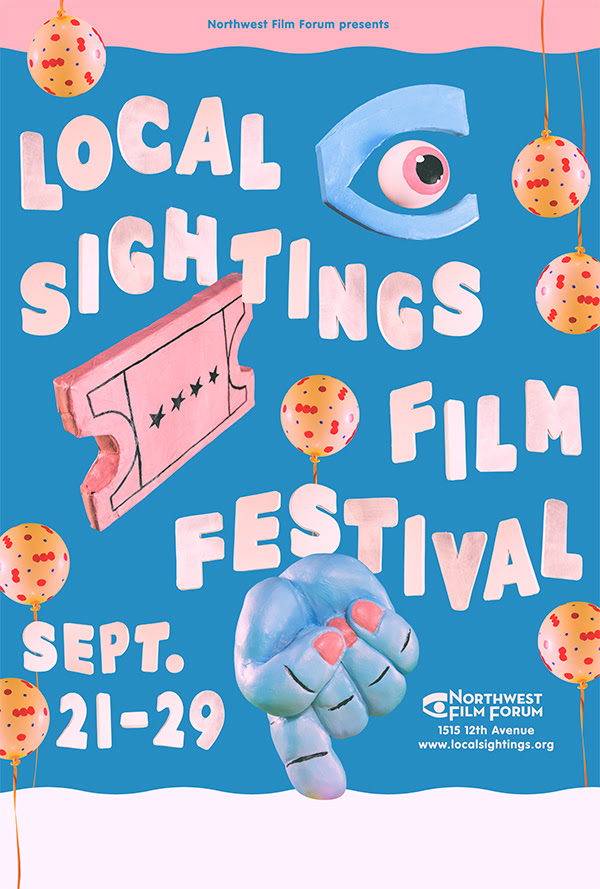 Seattle, the city that loves films (in a state that doesn't support local filmmakers…ahem) has a zillion film festivals and a popular DIY one is coming up soon-ish. It's the 21st annual LOCAL SIGHTINGS, at Northwest Film Forum, focusing on locally made (the Pacific Northwest) films, narrative and docs, feature length and shorts, and all screening from September 21 thru the 29th.
The programmers like to stress that of the 14 feature length films in this year's festival, over half are womxn directed or co-directed. Other highlights to looks out for including archival screenings of the 1963 Elvis Presley film, It Happened at the World's Fair and a Puget Soundtrack screening of Warren Beatty's thriller The Parallax View, the Seattle filmed movie that features a manhunt on top of the Space Needle.
There's also a screening of "Fantasy A Gets Jacked" featuring local Seattle icon Fantasy A, best known as the star of many DIY ads on area light poles promoting his music. 
More skinny!
The 21st edition of Local Sightings


SEPTEMBER 21 – 29

 AT NORTHWEST FILM FORUM  
Presented by Northwest Film Forum
If you prefer the home-grown to the over-blown, Local Sightings is for you!
"An esteemed tradition…the favorite festival of quite a few movie enthusiasts in Seattle" -The Seattle Times
A true hub for film lovers and filmmakers in Seattle. This annual festival features special events and programs that celebrate the range of talent in the Pacific Northwest and bring together artists in our community.Some Festival Highlights
–
-Featuring a special presentation of Norman Taurog's 1963 IT HAPPENED AT THE WORLD'S FAIR at The Egyptian with live commentary by Charles Mudede and Special Guest, on September 25.
-Northwest Film Forum's beloved series, Puget Soundtrack featuring THE PARALLAX VIEW
-A  multi-faceted event based around the recently published .GIF comic by the artist Kelton Sears, which you can view here. This is an opportunity for audiences to learn more about gif making and ask any questions they have for Kelton Sears.
-We are proud to say that 8 out the 14 feature films screening the festival are womxn-directed or co-directed.
-Indigenous Showcase, co-presented with Longhouse Media
–FANTASY A GETS JACKED (Directed by David Norman Lewis and Noah Sofian, 2017) Even if you're not familiar with Fantasy A's music, many Seattleites might recognize him from the posters he pastes all over the city. This narrative short follows autistic rapper Fantasy A on his birthday, as a series of unfortunate events and mean people threaten to ruin the party.
–CHRONIC MEANS FOREVER (Directed by Kadazia Allen-Perry)  Is a deeply personal immersive experimental documentary about Allen-Perry's experience as a "queer, disabled, Black woman" living with a chronic illness.
-Guest jurors announced below!
Northwest Film Forum is getting ready to kick off its 21st edition of  Local Sightings— Seattle's only festival dedicated to Pacific Northwest films and filmmakers: a showcase of new films from Washington, Oregon, Idaho, Montana, Alaska, the Yukon and British Columbia. Produced every year by Northwest Film Forum, the festival features new films, parties, juried prizes and film conversation. Screenings are only part of the story: artist talks, performances and networking events held throughout the week allow film lovers and filmmakers to explore local creativity together. 
In recent years, Local Sightings hosted the first ever Northwest edition of the Sundance Institute Artist Services Workshop. Jurors have included Oscar winner and Seattle native TJ Martin, Oscar winner Barry Jenkins, and Ted Hope. The 20th edition of the festival is featured in an episode of 'Art House America' on the Criterion Channel on FilmStruck. Local Sightings plays a significant regional role as a platform of discovery for new film talent.
Official Local Sightings 2018 Trailer
FESTIVAL HIGHLIGHTS 
Selected Feature Films Include:

We are proud to say that 8 out the 14 feature films screening the festival are womxn-directed or co-directed.
PROOF OF LOYALTY   directed by Lucy Ostrander & Don Sellers (Bainbridge Island, WA) –
Kazuo Yamane and the Nisei Soldiers of Hawaii tells the story of a Japanese American who played a crucial strategic role in World War II. Watch the trailer here.
NORTH OF BLUE directed by Joanna Priestley (Portland, OR) – North of Blue is an electrifying experimental animated feature-film that at once shatters the distinction between our modern technological reality and the ancient traditions of Canada's Yukon Territory. Watch the trailer here.
ARCTIC DAUGHTER: A LIFETIME OF WILDERNESS directed by Jean Aspen and Tom Irons,
(Homer, AK) – The story relates Jean Aspen's lifelong love of arctic wilderness and adventure and asks the viewer, "What  are we leaving for future generations?" Watch the trailer here.
CHRONIC MEANS FOREVER directed by Kadazia Allen-Perry, (Spanaway, WA ) – When you suffer from a chronic illness all your life it becomes easy for others to forget about it. Watch the trailer here.
THE FORGOTTEN MAN  directed by Arran Shearing (Vancouver, BC) –  NORTHWEST PREMIERE!
A beautifully crafted romance in the tradition of classic Hollywood cinema about a young actor in an East London Theatre Company for the homeless who romances a wealthy out-of-towner in the bustling streets of contemporary London. Watch the trailer here.
BLOOD AND STEEL directed by Michael Maniglia (Seattle, WA) SEATTLE PREMIERE! 
This gnarly documentary memorializes "The Crest," a skateboarding mecca of the 1980s. Hidden in the corner of a country club in the suburbs of Washington D.C., the Crest was a gathering place for skaters and punks alike — an unexpected piece of skateboarding and punk history, where unadulterated expressionist freedom reigned above all. Featuring interviews with Tony Hawk, Ian MacKaye of Fugazi and Minor Threat, and many more! Watch the trailer here.
—
Womxn On The Verge Shorts Program
The films featured in our Womxn on the Verge shorts program are a testament to the diversity and  uniqueness of the work being made by womxn and non-binary filmmakers right now. Ranging from studies of the deep psychic impact of brief moments of gendered insensitivity and intimidation, to ruminations of the power of radical love, to sci-fi spectacular scenes of resistance, these shorts may move you to tears and to action.
Selected Short Films Include:
UNBUCKLED directed by Tessa Ribitsch (Portland, OR)
THE ROUNDHOUSE directed by Theresa Warbus (Vancouver, B.C.)
WE HAVE OUR WAYS  directed by Dawn Jones Redstone (Portland, OR)
LOVELY LEGS directed by Abby Thompson (Vancouver, WA)
WEAK directed by Emily Laue (Portland, OR)
—
Announcing Festival Jurors
We're excited to announce the jurors for this year's Local Sightings Film Festival, below!
-Paige Watkins (associate director, Detroit Narrative Agency)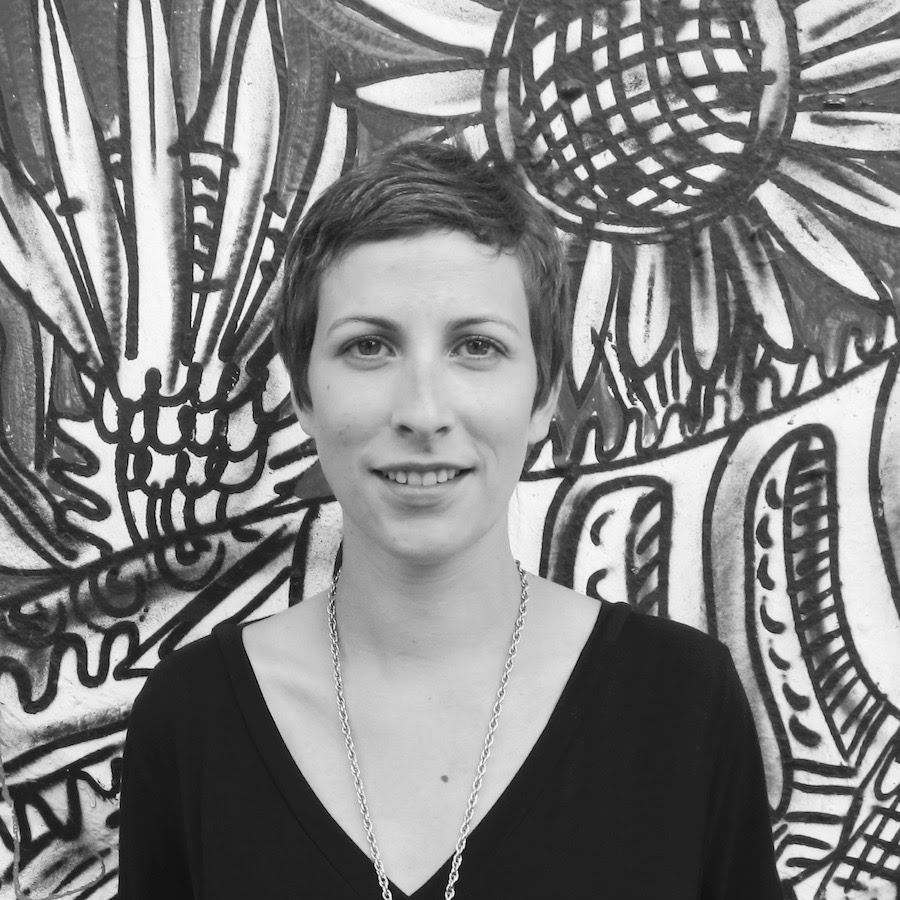 -Amanda Salazar (programmer, San Francisco International Film Festival & NWFF film programmer)
–Alan Palomo (filmmaker and musician, Neon Indian)
—
Special Presentations
Puget Soundtrack: EVENING STAR presents THE PARALLAX VIEW  
Live accompaniment to the paranoia classic! NEW PRINT created specifically for this Local Sightings  screening! "THE PARALLAX VIEW attempts to reveal a view of America 'as it is seen through a distorting glass which may point-out more intensely certain realities.'" – producer/director Alan J. Pakula
Warren Beatty stars as a persistent journalist in pursuit of the brutal truth behind the Parallax Corporation and their plausible connection to a series of politically-motivated assassinations. Timely all-over-again its conspiratorial overtones of spurious claims and intense intrigue, from the filmmaker of ALL THE PRESIDENT'S MEN and SOPHIE'S CHOICE. Beautifully photographed by Gordon Willis, shot on location in Seattle (including an infamous opening sequence at the Space Needle) and San Francisco with scenes in-between.
EVENING STAR—in the incarnation, John Massoni (WEATHER THEATRE) and Jonathan Marlow (THE PROCESS), both later of Blast First recording artists MAXINE—perform composer Michael Small's original score with illustrious musical guests Amanda Salazar and potentially others unwilling (as yet) to be named.
—
Indigenous Showcase, Co-Presented with Longhouse Media
Every year, Local Sightings features an Indigenous Showcase, co-presented with Longhouse Media. This year's program will be a screening of MELE MURALS (dir. Tadashi Nakamura), a documentary on the transformative power of modern graffiti art and ancient Hawaiian culture for a new generation of Native Hawaiians.
—
Special Screening: Northwest Film Forum collaboration with Moving Image Preservation of Puget Sound
For the second year in a row, Local Sightings Film Festival is collaborating with Moving Image Preservation of Puget Sound (MIPoPS) for a screening of incredible archival footage from Puget Sound history. This year, we will be presenting the films of Vi Hilbert, a member and noted elder of the Upper Skagit tribe, who played a major role in the revitalization of the language and culture of the First People of the Pacific Northwest as a teacher, storyteller, writer and filmmaker. According to her website, "Her commitment to preserving Lushootseed language and literature is largely responsible for the renaissance of interest in Lushootseed culture and the growth of tribal language programs all over western Washington."
Festival Workshop Highlights
THE NEW FRONTIER Screening & Writers Panel
NWFF Local Sightings Festival is proud to host filmmaker, Kanani Koster, and the writers of THE NEW FRONTIER for a public screening followed by a conversation with the diverse cast of writers behind the representation!
THE NEW FRONTIER is a short film that explores and honors people of color's histories and contributions to our country specifically from 1860-1895 a.k.a. the Old West. By subverting tropes and reclaiming classic American iconography (i.e. Cowboys, Soldiers, and Witches) we hope to highlight the many pieces of our history that have been left out school textbooks. While crafting the idea our team decided that we in no way would we rely on trauma tourism (slavery, rape, genocide, ect), stereotypes/tropes (dirty banditos, the noble savage), or white saviors.
GRRRL JUSTICE Screening & Artist Talk with Shontina Vernon
NWFF Local Sightings Festival is proud to host filmmaker, Shontina Vernon, for a public screening followed by a conversation with cast and crew members.
GRRRL JUSTICE is a short narrative film exploring the pathways of girls and queer youth of color into the juvenile justice system. It uses gender and sexuality as a framework for understanding their rising rates of incarceration. Through the lead characters in this powerful triptych, we also come to understand the power of story and the necessity of art and youth led community spaces in their healing and liberation.
More info at www.grrrljusticefilm.com.
ABOUT NORTHWEST FILM FORUM
An independent film and arts nonprofit located in Seattle, Northwest Film Forum incites public dialogue and creative action through collective cinematic experiences. Each year the Forum presents hundreds of films, festivals, community events, multidisciplinary performances, and public discussions. A comprehensive visual media organization, the Forum offers educational workshops and artist services for film and media makers at all stages of their development. More information is available at nwfilmforum.org.
Tags: Elvis, Fantasy A, Grrrl Justice Film, It Happened At The World's Fair, Local Sightings, Northwest Film Forum, Pacific Northwest Films, Queer Film Seattle, Seattle Films