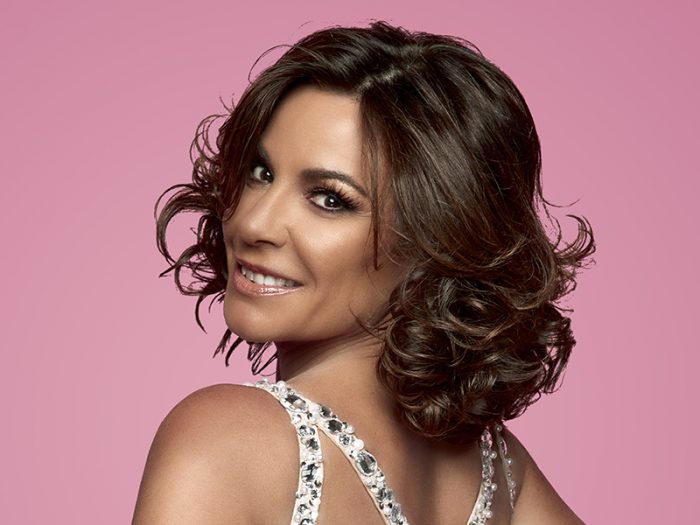 Quick! Someone call her manager to get her in the Parade!
Real Housewife Countess Luann de Lesseps is bringing her friends to Seattle for a Pride Weekend Saturday show at The Moore Theatre! Everyone's favorite diva has done it all: housewife, model, countess, author, actress and cabaret super star!
(I have to be honest….I've never watched an episode of any "Real Housewife" show. If I hear the name Luann associated with a TV show, I think of this adorable Texas beauty school dropout:
For fans of the New York Luann, here's the skinny on her and her show at the Moore on Saturday, June 29th…a few seats remain!!! Grab them HERE!
STG Presents & Live Nation Welcomes Countess LuAnn and Friends to The Moore Theatre on Saturday, June 29, 2019.

An original cast member of one of the most successful franchises in television history, The Real Housewives of New York, Luann de Lesseps was just ranked the #1 Housewife by TV Guide, topping all 46 housewives across all franchised cities. The hit show is now entering its 11th season but Luann is just hitting her stride. The model-turned-Countess has transformed herself into an author, philanthropist, actor and bona fide cabaret star.

This past year de Lesseps started packing venues with her show, #COUNTESSANDFRIENDS, to rave reviews from venerable publications such as Vanity Fair and The New York Times. #COUNTESSANDFRIENDS is filled with hilarious stories, one-of-a-kind anecdotes, and songs in her inimitable style.

Alongside Grammy nominated musical director Billy Stritch, Luann has performed on an all-star bill at New York City's Town Hall with icons Liza Minnelli and Chita Rivera, to name a few. She has also performed with the legendary Natalie Cole.

Her globally known dance hits "Money Can't Buy You Class," "Chic C'est La Vie" and "Girl Code" resulted in her own Pandora station, and her hit tracks lift audiences to their feet when she performs them live. Just ask uber fans Jennifer Lawrence and Chrissy Teigen, only two of the well-known admirers of the Countess.

When not on The Real Housewives of New York, Luann can be seen on programs such as TODAY, The View, The Talk, Dr. Oz, Wendy Williams, E! Entertainment, Steve Harvey, Access Hollywood and, of course, Watch What Happens Live. She also has appeared in scripted series such as Hulu's Difficult People and Law & Order: SVU alongside Mariska Hargitay.

Luann also believes in giving back and has worked with many charities, including God's Love We Deliver, The American Cancer Society, GLAAD and ACE Partnership for the Homeless.

Along with her children Victoria and Noel and their dog Aston, De Lesseps splits her time between her homes in New York City, Upstate New York and the Hamptons, the latter of which was featured in Architectural Digest.

She continues to tour with #COUNTESSANDFRIENDS, is looking forward to her 11th season in The Real Housewives of New York City and is currently working on a follow-up to her successful first book, Class With the Countess.

Vive Le Cabaret!
(Visited 1 times, 1 visits today)