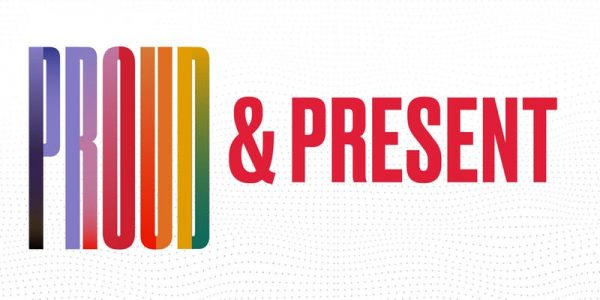 Women's athletic wear purveyor lululemon, Amazon.com's LGBTQ group, aka, "Glamazon", SoulCycle, and Delta Air Lines have all teamed up for a "Pride Ride" happening TODAY, Thursday, June 20th at Soul Cycle's South Lake Union Studio at 3:30 pm with special guest, singer Betty Who.
First we heard of it was 11:30 am this morning…
Which is fine…they're obviously marketing this to a VERY hyper specific crowd: tech workers in South Lake Union, mostly female, who wear athletic wear and like to exercise, moderately, and take nice trips while listening to Betty Who.
We do question their verbiage: "It's a moment to be Proud…It's a moment to be Present."
I mean…what does that mean? You should take a MOMENT (the shortest unit of vague time available) to be "present" and "proud" of…what? The ability to exercise and look cute in lululemon leggings?
It benefits The Trevor Project, so…that's good!
We love Corporate Pride events that don't try  to hide their Pride at being Corporate!
It's a moment to be Proud.

It's a moment to be Present.

lululemon, along with Glamazon, SoulCycle, and Delta Air Lines, are proud to present Be WHO You Are: A Pride Ride with Betty Who.

We have two Pride Rides scheduled at SoulCycle South Lake Union with Instructor Evan Arbour and the fabulous Betty Who. 100% of donations to benefit The Trevor Project.

Following the second ride, an opportunity to hear more from Betty Who and mix and mingle with your community will take place at the Pan Pacific Ballroom – directly across the street from the SoulCycle Studio. Fresh juices from Pressed Juicery and Starbucks, and wine and champagne from House Wine, along with non-alcoholic options, will be available during the event. Betty Who will also be available for photos after the event. Participation in Pride Ride class is not required to attend Happy Hour/Q&A- all are welcome!

3:30 PM – Pride Ride, Class 1


4:30 PM – Pride Ride, Class 2


6:00 PM – Happy Hour/Q&A with Betty Who at the Pan Pacific Ballroom (no registration needed)


*Please arrive to class at least 15 minutes prior to the start of the ride to get checked in and set up*

#BeWHOYouAre

#TheSweatLife #InFullColor #glamazon #PrideInFlight

The Trevor Project is the world's largest suicide prevention and crisis intervention organization for LGBTQ young people. The organization works to save young lives by providing support through free and confidential suicide prevention and crisis intervention programs on platforms where young people spend their time: 24/7 phone lifeline, chat, and text counseling services.

Date And Time

Thu, June 20, 2019

3:30 PM – 7:00 PM PDT

Location
SoulCycle SLUN – South Lake Union

2105 9th Avenue

Seattle, WA 98121
(Visited 1 times, 1 visits today)