Ken Burns Chats With Jeffrey Robert about Big Hair, Merle Haggard, Lil Nas X, Nudie Suits, The Pointer Sisters and the Soul of Country Music


"At the heart of every great country music song is a story"
-Ken Burns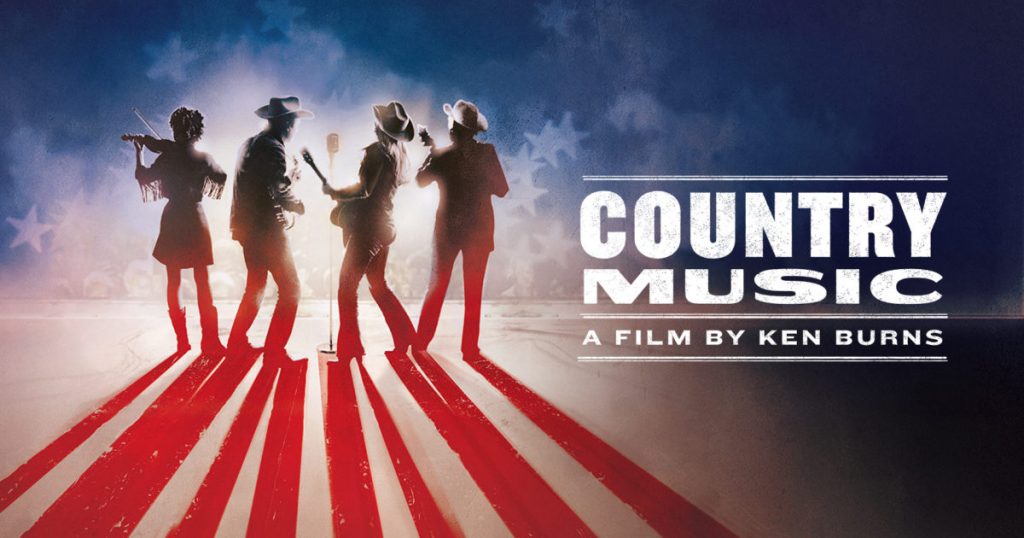 We appear to be in a Renaissance for two of my favorite form of art: storytelling and documentary filmmaking. The former being done in living rooms, magazines, 'zines, coffeehouses and intimate theaters and the latter being given a hearty boost thanks to the online streaming services such as Netflix, Amazon Prime and You Tube, that have become our dinner (and if you are lucky, work) companions. But years before we familiarized ourselves with true stories of serial killers, broken families and missing children, the frequently demonized political football that is the Public Broadcasting System (PBS) brought us such sinister leftist programming as Mister Rogers' Neighborhood, Sesame Street and Antiques Roadshow, was also bringing us some beautiful works combining the art of storytelling and the art of documentary films. And no one has been better at telling the story of America than the Godfather of PBS documentaries, Ken Burns.
It is fitting that Brooklyn born Burns came to national attention with his first feature length history of the Brooklyn Bridge. Starting that film at the age of 23, Burns worked on it for the next five and a half years and started to develop some of his trademarks such as an abundance of rarely and never before seen archival footage, narration taken from the words of contemporaries of the film subjects, finely curated music and hours of episodes that are able to tell the minute details by focusing on some of the central figures of the era giving us a fresh perspective on history and our world. You never turn off a Ken Burns' documentary and say "I already knew all of that". At least not if you are being honest.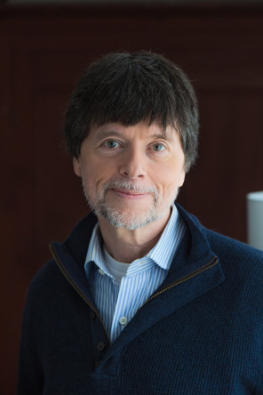 The stories told in the Ken Burns documentaries are the Story of America. From his ground breaking 1990 nine-part series on The Civil War that put Burns firmly in place as a preeminent voice of our history, through the films that followed such as the nine-episode Baseball in 1994, Thomas Jefferson, Lewis & Clark, Unforgivable Blackness: The Rise and Fall of Jack Johnson, The National Parks: American's Best Idea, Prohibition, The Dust Bowl, The Central Park Five (from 2012 with Sarah Burns and David McMahon), The Vietnam War and my personal favorite the ten-part series on Jazz among many others. Burns, along with great teams of Producers, Writers, Narrators, Editors and Researchers, has woven together the joy, pain, justice/injustice, struggle, gains, freedom and continuous striving to move forward of this country's people into a beautiful quilt of many colors, textures, places and people.
Now comes the latest piece to add to this ever-expanding quilt – the very American story of Country Music which begins airing September 15th on PBS. Burns, along with writer and producer Dayton Duncan and producer Julie Dunfey and featuring everyone from Patsy Cline, Merle Haggard, Charley Pride, Emmylou Harris, Jimmie Rodgers, Hank Williams and of course Dolly Parton (a personal favorite of Burns as well as most of the readers here I'm going to assume) has put together 16 hours of footage of the "deep and tangled roots" of this much celebrated but equally misunderstood and often dismissed form of music. Burns' father-in-law, a psychologist, once told Ken, who lost his mother to cancer when he was just 11 years old, that his work was "an attempt to make people long gone come back alive". Regardless of the truth of that statement, he brings our shared history alive – the shiny, the flaws and the in-between.
I recently had the pleasure to sit down and discuss the series with Ken Burns along with Producer Julie Dunfey. After small chit chat about Seattle things such as tattoos and salmon, we dug into the new Country Music series.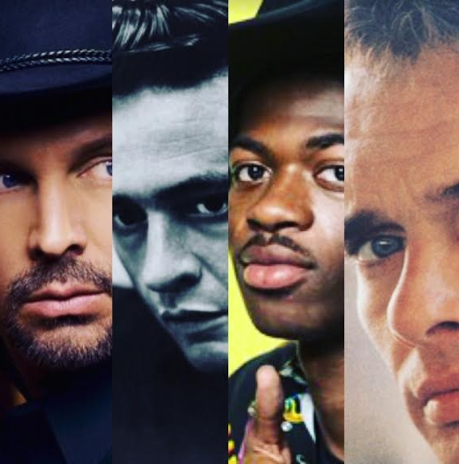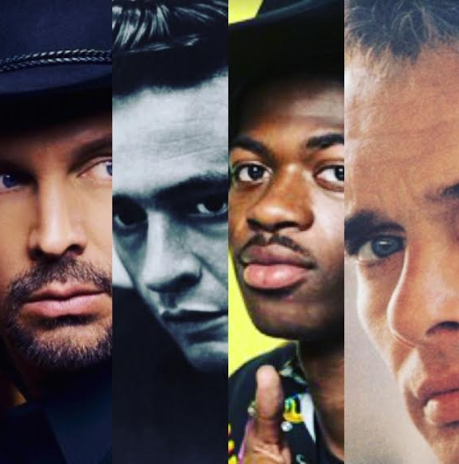 ---
Jeffrey Robert  How long had this been sitting on the back burner before it became a project?
Ken Burns No back burner for us, we just say yes and dive in and it has been 8 years since we said yes and started writing and shooting and collecting archives and footage and interviews and editing, editing, editing. Our films are made in editing.

No amount of bragging about never seen before archives or footage amounts to a thing if you can't put it together in a comprehensive way and this is very, very complex, 8 part, 16 hour, multi-generational 100 year-old  story. We actually go back several hundred years, but we focus mainly from 1923 – 96.
JR For what I think is One of the essential American Arts, there is very little known about it by most people – would you agree with that?
KB  I would agree and I think it gets a bum rap as being sort of one thing and that one thing is relatively  superficial, it's never been one thing. Just the beginning of it, the Carter Family and Jimmie Rodgers, they sound nothing alike. And then they went on and sort of omnivorously gobble up all sorts of different  things, and so this is our point, this is an elemental music that is authentic and a completely great art form, but it's direct and it's communicating universal themes that for everybody, everyone, even if they say they aren't country music fans, addresses those things that we all go through as human beings and that is why it makes it so potent a subject for us.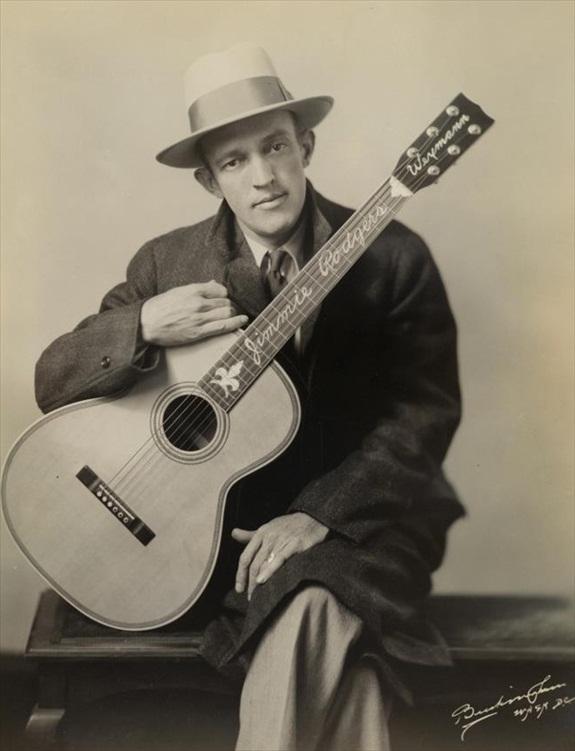 JR  There's something I wonder about when I hear people talking. I'm a fan of all kinds of music…
KB  Me, too.
JR  and when I talk to people who claim to be big music fans they often say "The only music I don't like is Country Music" or "The only music I don't like would be Country Music and Rap" and I wonder why Country has been seen as this one thing. If you look at any other kind of music, if you look at electronic music there are three billion different subsets of it and it seems like there is a new name for a new sub-genre every week. The same for most every other type of music. Rock music; nobody thinks of it as just Bill Haley and the Comets.
KB  We say early in the film that it's telling the stories that sometimes aren't being told. So this may just be the question of a music born in the American South, the way the Blues, Jazz, Rock and Roll, the way Rhythm & Blues were, and it is one that has migrated. I was just talking to a gentleman who grew up in New York City, a huge Country Music fan, and it was everywhere. It gets short shrift because it is dealing with very deep issues that people don't want to deal with, so you make fun of it. You say it's pickup trucks and hound dogs and six packs of beer and not about love and loss – those two four letter words.
JR  There is a stereotype of a white, redneck in a pick-up truck listening to Country Music, but actually Country Music has a lot of Black, Soul, R&B and Blues influence.  Is that discussed in the series?
KB In every episode and the influence goes both ways. When Ray Charles was given a chance to have creative control over an album he did Modern Sounds in Country and Western Music and had the number one single in the summer of 62 "I Can't Stop Loving You". It goes back. D.Ford Bailey (an African-American Country and Blues star from the 1920s through 1941) was a harmonica player. One of the most popular people on the Grand Old Opry was Charlie Pride, you know. It's a good story.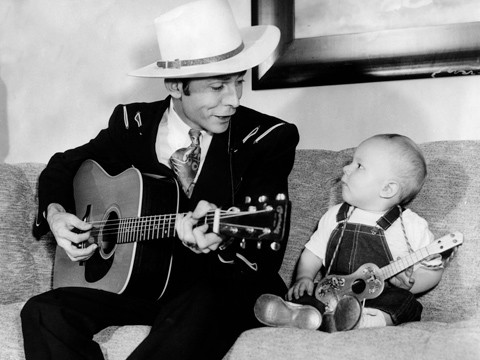 JD  You talk about Hank Williams and Bob Wills… they both had an African American Mentor. The person they would point to and say that's who I learned from.
KB  As would Hank Williams, as would Jimmy Rodgers, Bill Monroe, A.P. Carter of the Carter Family. And Johnny Cash and Gus Cannon in Memphis.
JR  I've always found it very strange that the history hasn't carried along with the music.
KB You know, it goes where it goes. Funny you say that people will say "I don't like country and rap." It's interesting that the number one song this year is "Old Town Road"…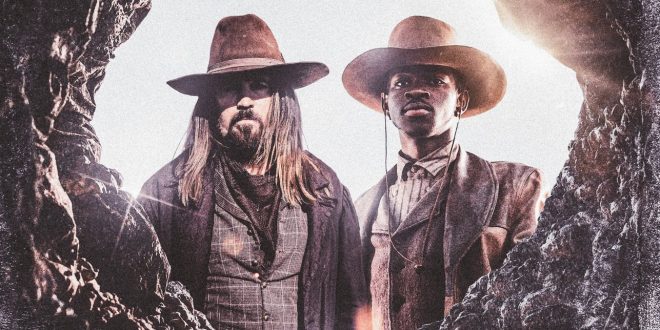 JR  You beat me to it, I was going to ask you about that.
KB  Which is by a Black, Gay Rap artist, Little Nas X doing a perfect country song.
JR  Now with Billy Ray Cyrus!
KB  Only in America!
JR Are you sad that this came after you finished this project?
KB  No because we stop in the mid-90s with Garth Brooks' popularity and the death of Bill Monroe and then follow in a coda to the end of Johnny Cash in 2003 and then we have an outro that looks at folks now. I suppose we could have shown a picture of him, but we are not at all unhappy. This is the province of contemporary. It's interesting that as soon as you describe something it is not the thing and it really is and never was in country.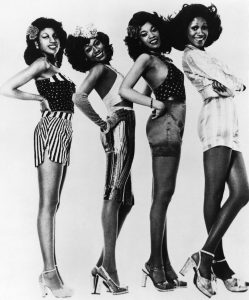 JR Speaking of the Black influence in Country Music, as a big gay man I'm a Pointer Sisters fan and I remember when the Pointer Sisters won the Grammy for Best Country Duo or Group ("Fairytale" from 1974) that got a lot of negative attention.
KB Same as "Old Town Road". There are people out there that will be haters as they say. And I'm a straight man who loves the Pointer Sisters.
JR Thank you! Let's bond later over that.
KB I LOVE the Pointer Sisters!
JR I think your Jazz series is the definitive music bio series.
KB This is the closest I've come to my Jazz series. This comes with Wynton Marsalis talking, Charlie Parker makes an appearance again, so does Louis Armstrong a few times.
JR That's great to hear. Anything that surprised you doing the research or interviewing people?
KB Every single day. Of course, you want to learn about it. We aren't there to tell you what you already know which for me was minimal, for Julie almost non-existent, for Dayton a little bit more but this is sharing with you a process of discovery so every day you are flabbergasted. And talk about the African-American influence, talk about the strong women and before there are strong women in music, in a way that jazz is a horrific male fraternity, barely lets an Ella Fitzgerald or Billie Holiday squeak in, and it's tolerated. Loretta Lynn is dealing with proto-feminist issues well before anybody in Rock is.

Different geographical regions, art of song writing…I think in the end we were just unprepared for how moved we were by the story, how powerful emotions were, how much these very seemingly simple songs get in under your skin. You'll see a section on Hank Williams; he is the best.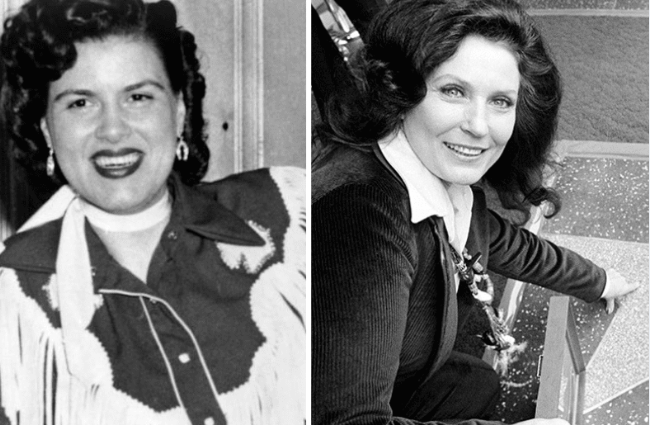 JD I think one of the things that surprised me was the relationship with fans to the artists and vice versa. I don't see that in many other genres.
KB And it's in every episode. It's there in the beginning of the industry where we start our narrative and its special.
JR I think Nashville prides itself on that too.
KB Oh it's very, very important, yes, and you'll see that in the last episode that is called "Don't Get Above Your Raisin". In other words don't get too big for your britches. You can't go up to  Arturo Toscanini and say "Maestro you KILLED that second movement", and you can't go up to Mick Jagger and say "Those last three songs in the first set, man Mick you were great". But that is exactly what you do with Country Music people.
JR Well you feel like you know them
KB You can go up to them and you have access to them. And they go to places where they can intermix with fans and they know they are not too far removed from you and you know that you are not too far removed from them. They haven't gotten above their raisin and they are singing songs that talk to you about the death in the family, divorce, the love affair of your life that you are having. Whatever it might be. These are things that everybody goes through. You know, your loneliness.
JR Maybe a little off track and a little silly, but what's up with the big hair in Country Music? Any ideas?
KB It's just what worked, right? and then guys like Marty Stuart, who is a big part of our series, has the best hair and he still has it and he is never going to let it go. Its great! Look, I'm frozen in 1969.
(Laughter)
JR Well, I was going to ask you because you have a very famous hairstyle,
KB John, Paul, George and Ringo…
JR I hope you show a lot of that hair in it, because I find it fascinating.
KB Oh yeah, and the Nudie suits and the touring. It's pretty comprehensive. It's still only 16 hours. It could be 116 hours and there would still be people saying you left stuff out.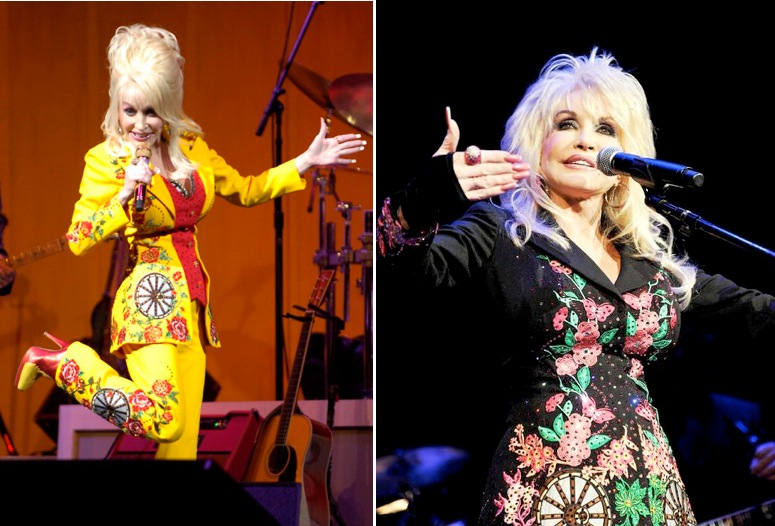 JR  I lived in SF about 18 years ago and there was a coffee house, Cafe International, and one time my husband and I were there, and there was a guy from Japan who spoke hardly a word of English. But he had memorized all of the Jimmy Rodgers songs phonetically and sang them while playing guitar. I by the end we were the only ones there but it was so amazing.
KB There is an African tribe that had a fertility ritual with Jimmy "Ratcha" Rodgers. He is a minor deity just from their having heard songs of his. It is not in the film, but is in the book.
JR Are there any other connections with country music?.
KB Okay, every single Beatle. Their original entrée into music was Country Music.
JR And when Ringo went solo, his first album was Country.
KB Well the first time they gave him a song to sing he took Buck Owens' "Act Naturally", which is on the flip side of "Yesterday" which is one of my favorite lines in the whole film. But it's great.

And then Buck had a resurgence and he and his band had fun putting on Beatles' wigs. It was just a win-win situation all the way around.
JR "Okie from Muskogee" is part of what put Country Music into this classification of the Conservative Right people…
KB  It's so funny you say that. I was in Ann Arbor at the time and I was working at a record store and I was a hippie. A freak. Nobody said Hippie. And we loved it! We thought it was great. You know, in a meta way. We just loved it. We played it all the time and couldn't get enough of it. And Merle, of course, and his band, all smoked marijuana, and everyone in country music knew that. Then he went on to make subsequently more anti-protest stuff and realized he had just been had and then sort of got out of that. By the end of his life we were able to interview him. He reached a new place with all of that, but he always thought of it as being proud of where you are from and his parents were "Okies" and he was born in the Central Valley and never forgot the sting of being labeled an Okie.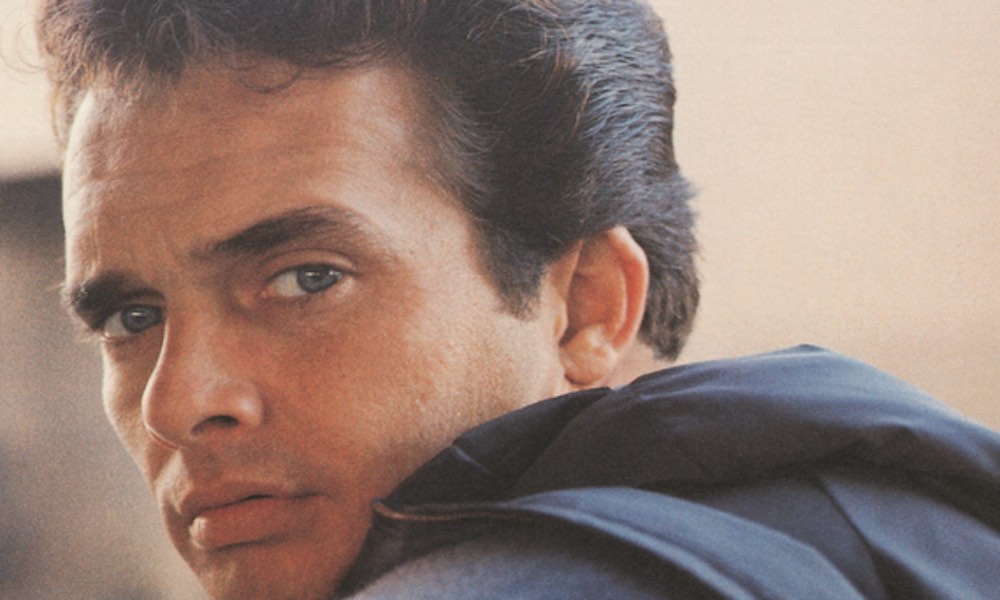 JR That's interesting – later part of his career he seemed to want to distance himself from that kind of thought.
KB Yes, but the most important part of his career predates "Okie from Muskogee". Emmylou Harris says in our film if you don't know anything about country music and you want to know something about it,  pick any Merle Haggard record, any one, take any cut from any side and start there. She thinks you can't do any better. I would agree with her. All of that stuff, "The Bottle Let Me Down", "Mama's Hungry Eyes", "Mama Tried".  One that we isolate is "Holding Things Together." Just listen to them, they are unbelievable. Every three months he was releasing a number one album. There was unbelievable production in the mid to late 60s.
JR I don't know if this is actually true , but it seems like until recently Country Music stars seemed to have a longer life than musicians in other fields.
KB Very, very  true and a lot of it has to do with this sense of family and the thing that goes along with that is the relationship with the fans is that they don't let you go either, so you may not have had a hit in a long time but you are still part of it. So you are still a part of it and you are propped up by the familial love and devotion. And I think now, in Country Music things are very much like they are in Pop Music. If you aren't giving me a platinum album every time out than we are not as interested in you as before and that's too bad, because in fact some of the best country is now being done by people labeled as Americana or Roots. That sounds more like country to me than the stuff that gets labeled as such, but we fortunately don't have to do that as we end in the mid-90s and then take our coda to the end of 2003 with the end of Johnny Cash and that closes the circle. We begin with the Carter Family.
JR I have a couple of questions not really related to Country Music.
KB Sure.
JR A friend of mine had your father as an instructor in Michigan and said he gave him the worst score he got in college, but that your father talked about you frequently and he was so proud of you. I know that your daughter has worked with you. Is there anything that your father has passed on to you that you feel like you are passing on to your daughter? Is it very different?
KB My daughter is so extraordinary she passes stuff on to me. My Dad was a cultural anthropologist and an amateur photographer and the smartest person I've ever met, so I don't know what I got out of the latter but and photography and anthropology certainly trickled down and he was a huge, important influence. I'm really happy that he was proud of me and my daughter is just a phenomenal human being and I just enjoy working with her. When she was 1 ½ I turned to her Mom and said "I think she runs the family, and I think I'm okay with that". And she said "Me too". And she is always the wisest person.
JR Well I look forward to seeing more from her.
KB We made a film together with her husband on The Central Park Five and we did the the Jackie Robinson film and we are working on one right now about Mohammed Ali. She and he are doing one on housing that I'm just the adviser on which is a terrific film. And then they are going to do our first non-American topic with Leonardo Da Vinci.
JR You were naming many Black, African-American people when you talked about your daughter and before and if I can make a request, I want you to do a series on Soul Music.
KB You will hear in the documentary KK refer to Country Music as white people's Soul Music.
(Laughter)
JR Well I want Black people's Soul Music too.
KB Well that's what I grew up on, and it is there. We have Mavis Staples in the opening of our second episode which caused a few "conversations" in the editing room. Leon Russell begins our sixth episode and he was a favorite of mine growing up, and it's of course all these white artists like Delaney and Bonnie and Joe Cocker and these other artists that are of course mimicking the soul singers. I grew up in Ann Arbor which is just south of Detroit during the height of all of that. And you know race is the central sub-theme of America. Obviously the notion of freedom is first, but after that you can't build your foundation on the sentence "We hold these truths to be self-evident that all men are created equal" and have the guy who wrote it own more than 100 human beings and not realize "Houston we have a problem". We don't go looking for it, but that dynamic is everywhere. It is in Country Music.

Our first episode is called "The Rub" and The Rub is the fiddle from Europe and the banjo from Africa which then becomes talking about slavery. And all of these people have African-American mentors. Everybody is listening to and being influenced by that. It is really important that in other films where we have been dealing with it with very serious and sometimes negative consequences to find a place that is so joyful. It isn't that country music is immune to what so many African-Americans had to suffer, but they had such a profound influence on American music inventing Jazz, bringing Blues to the fore, helping to create the sub-genre of Blues being R & B, being Soul music, being Rap, all of that stuff. The contribution is so disproportionate to their percentage of the population, you can't not deal with the African-American experience and you can't just do it in February, the coldest and shortest month of the year. You have to deal with it all the time. So race is always a central part of so many things not because we want to do it but because we are obligated to deal with it and it's everywhere.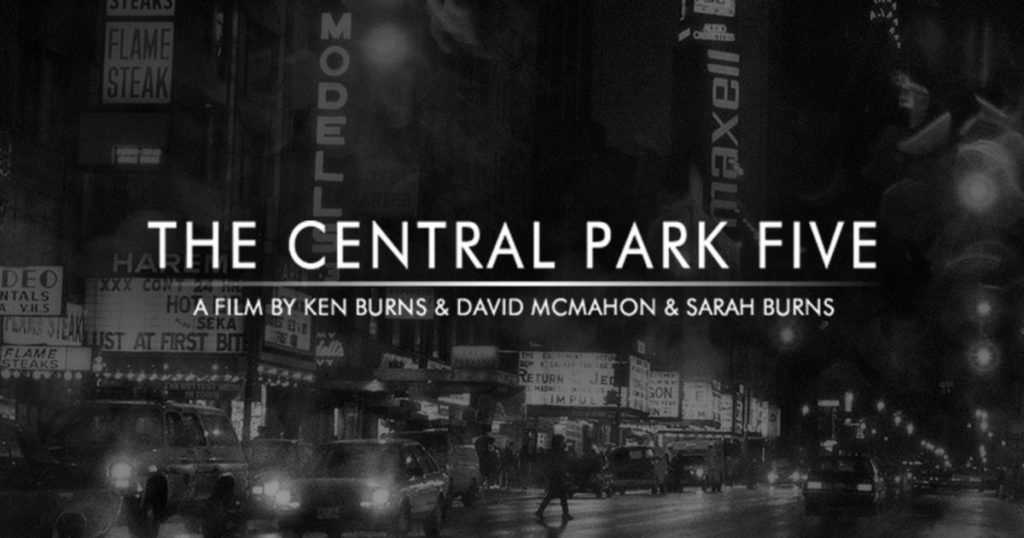 JR Thank you for making The Central Park 5 with your daughter. Do you have any thoughts about what has happened since then recent film When They See Us which I thought was phenomenal. Do you have any thoughts about the situation now?
KB I told you what I said when my daughter told me. I was working on The Civil War when my daughter called me and I thought "Oh my God what's happening to our families, what's happening to our cities and country?" and to find out they were innocent. No one cared about who they were. No one. Not the media. No one. They were a "wolf pack", all of the language of Jim Crow, beasts, animals, wilding, all of this stuff. These were good middle class kids who had never been in trouble before and didn't do anything and got charged and had their confessions coerced and served out their whole time and my daughter got interested in who they were and wrote her senior thesis about it and decided she didn't want to go to law school she wanted to write a book about it. I was sort of her editor, the first three pages I said "Lets do a film of this". Her husband had worked for us for many years and so the three of us made the film and she liked it and now we are making films.
JR She is very smart.
KB She's a great gal.
JR This was such a pleasure, I'm such a fan.
KB Thanks for spreading the word.
---
Country Music will begin on PBS on Sunday, September 15 through Wednesday September 18, and Sunday, September 22 through Wednesday September 25 from 8:00 – 10:00 PM. The it will stream on  PBS platforms (check the site for specific times) including the new PBS Passport where it will be available for six months . Kick back with a Beer or a Coke, some Biscuits and BBQ and get ready for a wonderful, wild trip down a many-twisted road with the AM Radio blasting from the front seat of the car. 
(Visited 5 times, 1 visits today)