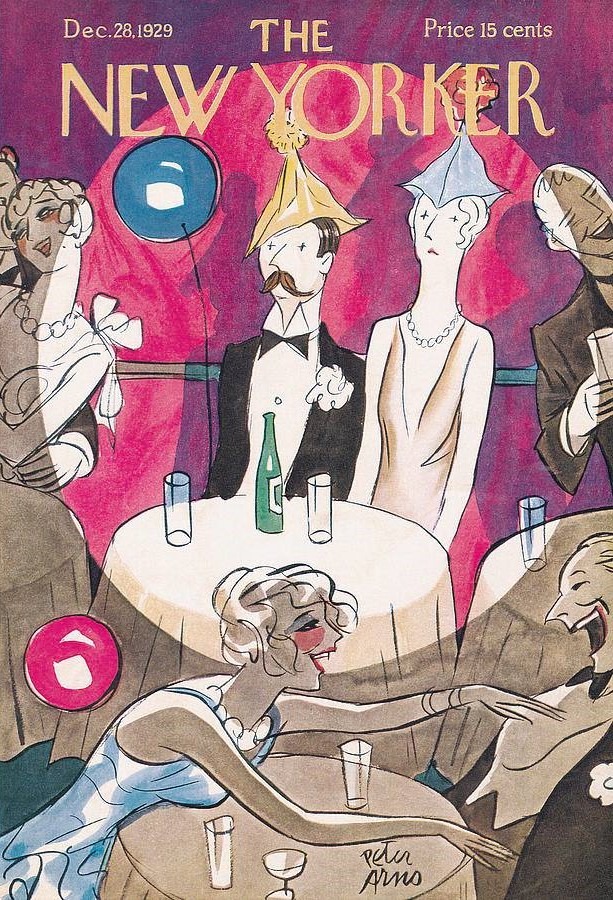 In case you've been a lazy slug about making plans for New Year's Eve fun, we're gonna give you every option we can find for LGBTQ/allied Seattle that we could find…after all, it's the least we could do to help you welcome in the start of the Roaring 2020s!!
This year, New Year's Eve is on a Tuesday, which frankly, kind of sucks. I mean, who the hell is revved up to go out on a TUESDAY??!!? It's such a meh day, even during a holiday week. (Next year, NYE is on a Thursday which is so much more doable…)
Fortunately, there are lots of options for folks (though, to be frank, I'm not seeing much going on for anyone under the age of 21…you'd think someone would be pro-active and produce an event for that audience. If there's something out there that's LGBTQ friendly, let me know.)
There are even a few female/femme centric choices this year including HER Seattle: The Renaissance – A NYE Celebration at The Hard Rock Cafe and Queery Seattle's New Years at Pacific Room . And, even fan boys/girls have an option with Seattle Gaymers NYE Party!
And, of course there are major parties at Queer Bar, Neighbours, The Cuff, Fred Wildlife, and pretty much every LGBTQ venue in town (though oddly RPlace hasn't posted anything about a special NYE event).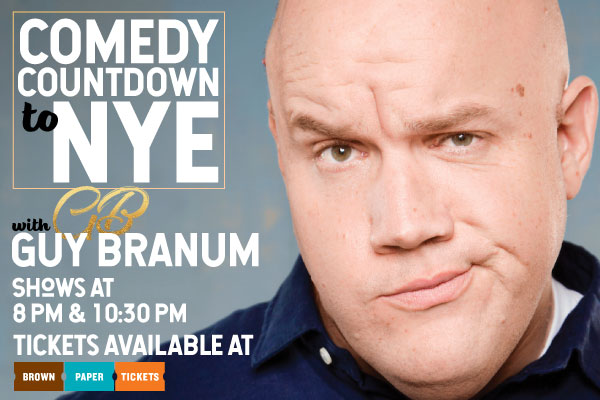 If you don't won't to deal with a packed bar/club then you might check out Comedy Countdown to NYE with Out Gay Comedian Guy Branum over in Bellevue at the Meydenbauer Center…
OR, if you have $250 to spare, then spend NYE at Ground Zero of Seattle NYE Fun…that'll get you up in the Space Needle for their party and huge fireworks show at midnight.
Here's the whole list!
Events for December 31, 2019
6:00 PM
December 31 @ 6:00 pm – 9:00 pmSIFF Cinema Uptown, 511 Queen Anne Ave N
Seattle, WA 98109 United States + Google Map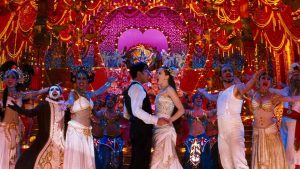 C'mon and do the can-can-can and ring in a new year with Baz Luhrmann's musical extravaganza. Sing along, wave your free bling rings in the air, and celebrate with us! Before the film enjoy a Moulin-inspired music video countdown, and the evening ends with plenty of time to head over to the Space Needle to […]Find out more »
7:00 PM
December 31, 2019 @ 7:00 pm – 1:00 amPalace Theatre & Art Bar, 5813 Airport Way South
Seattle, WA 98108 United States + Google Map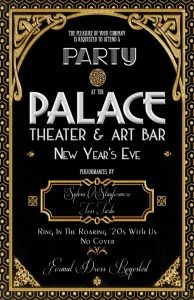 New Years Eve Party at The Palace!- Sylvia and Tess's Roaring 20's NYE! Sylvia and special guest Tess Turbo ring in the new year in the Palace. Welcome to the 20s! Formal dress and twenties inspired fashion requested. We will be trying to do a group photo shoot towards the end of the evening. No […]Find out more »
December 31, 2019 @ 7:00 pm – 1:30 amCentury Ballroom, 915 E Pine St
Seattle, 98122 United States + Google Map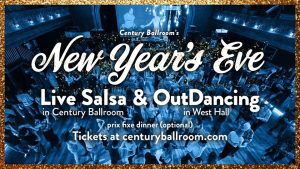 CELEBRATE NEW YEAR'S EVE IN STYLE Ring in 2020 with an elegant and fun evening of dining, two rooms of dancing & a midnight champagne toast! Formal attire encouraged, but not required. LIVE SALSA with Tumbao in CENTURY BALLROOM 🎵 There will be a free intro Salsa lesson from 9:30-10:00pm for those who are new […]Find out more »
December 31, 2019 @ 7:00 pm – 2:00 amSolo Bar, 200 Roy St
Seattle, WA 98109 United States + Google Map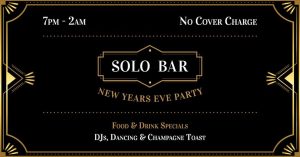 Come celebrate the dawn of the next decade in true 20s fashion! We're going back in time for one night only to party like we're living on the brink of economic collapse. Oh wait… No cover charge 7pm to 2am Themed food and drink specials DJDJ spinning jazzy tunes and a toast when the ball […]Find out more »
December 31, 2019 @ 7:00 pm – 1:30 amPacific Room Alki, 2808 Alki Avenue SW
Seattle, WA 98116 United States + Google Map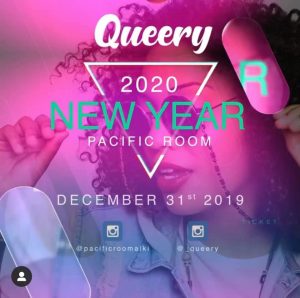 1 Ticket Includes: New Year's Glasses 2 Drink Tickets Live Music Hors d'oeuvres DJ + Dancing Schedule: 7pm – Payge Turner 8pm – Whitney Mongé 10pm – Dancefloor Opens 11:30pm – Countdown Coverage 12-1am – More Dancing!Find out more »
8:00 PM
December 31 @ 8:00 pm – 9:30 pmMeydenbauer Center, 11100 NE 6th St
Bellevue, WA 98004 United States + Google Map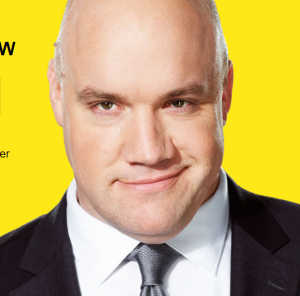 New Years Eve Comedy Countdown With Guy Branum – Live at Meydenbauer Center Theatre Start the New Year the right way- Laughing! More about Guy: He created and hosted truTVs Talk Show The Game Show, a hilarious mashup of two beloved television formats that pits comedians and celebrities against each other for the title of […]Find out more »
December 31, 2019 @ 8:00 pm – 3:00 amCuff Complex, 1533 13th Ave
Seattle, WA 98122 United States + Google Map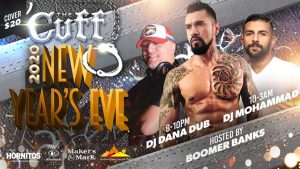 2020 is coming in hot!!! Join us as we kick off a new decade with Boomer Banks and the Wild Men of the West Productions. Cover starts at 8pm with DJ Dana Dub kicking the party off at 8pm then DJ Mohammed will bring the house down 10pm-3am! Drink specials by Maker's Mark Whiskey, Hornitos […]Find out more »
December 31, 2019 @ 8:00 pm – 2:00 amUnion Seattle, 1318 East Union Street
Seattle, WA 98122 United States + Google Map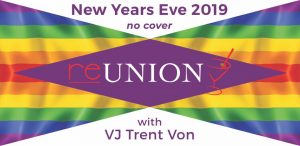 What are you doing NYE 2019? Join us for reUnion, a special evening of music and friends celebrating the end of one decade and the beginning of another! Legendary VJ, Trent Von will be mixing live and spinning his magic with the best videos from the 80's, 90's, and 2000's. After his performance at Union […]Find out more »
December 31, 2019 @ 8:00 pm – 2:00 amQueer Bar, 1518 11th Ave
Seattle, 98122 United States + Google Map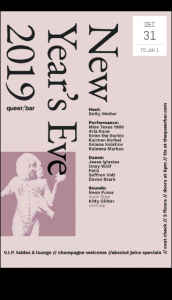 Who will you be in 2020? queer/bar invites you to join us on Tuesday, New Year's Eve for a night to celebrate who you were and look forward to who you will become. Start the night commemorating how far you came in 2019 with a complimentary champagne welcome host. At 9pm, DJ Neon Puma will […]Find out more »
December 31, 2019 @ 8:00 pm – 3:00 amPecado Bueno Eastlake, 2356 Eastlake Ave E
Seattle, WA 98102 United States + Google Map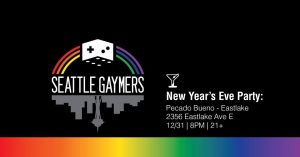 For the first time in forever, Seattle Gaymers is thrilled to bring you our 2019 New Year's Eve party! Hosted in conjuction with our friends at Pecado Bueno Eastlake, we'll be near Lake Union with a view of the fireworks in the sky. Come on down, hang out, have some food and libations, and ring […]Find out more »
December 31, 2019 @ 8:00 pm – 2:00 amThe Crescent Lounge, 1413 E Olive Way
Seattle, 98122 United States + Google Map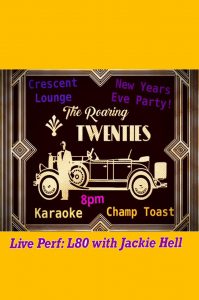 Come celebrate 2020 at the Crescent Lounge! Free Champagne Toast at midnight! Karaoke all night! Surprise performers! No Cover! Northwest's Oldest Gay and Dive Bar. Established 1948. Where Everyone Is Welcome As Long As You're Not A Douchbag! There will be a 30 min live performance by L80 along with Guest Performer Jackie Hell around […]Find out more »
December 31, 2019 @ 8:00 pm – 1:30 amSwallow Bar, 9608 16TH Ave SW
White Center, WA 96108 United States + Google Map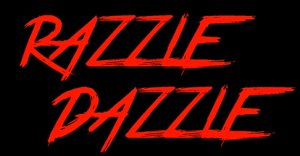 Come ring in 2020 at The Swallow! DJ\KJ Unkle Jessica will be spinning a mix of 80's/90's classics & hosting Karaoke! Champagne toast at midnight, no cover, and DRESS 2 EXPRESS!!(sequins, bow-ties, leather, feathers, and lamé are encouraged!)Find out more »
8:30 PM
December 31 @ 8:30 pm – 10:00 pmAdmiral Pub, 2306 California Ave SW
Seattle, WA 98116 United States + Google Map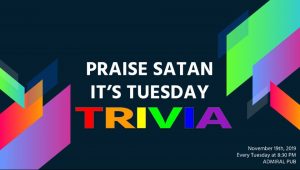 The Admiral Junction's most popular trivia is back with a new home at the Admiral Pub. Join Devon has he leads you thru 4 sassy rounds of trivia that go anywhere from current events, music, multimedia and pop culture. Join us every Tuesday for Trivia.Find out more »
9:00 PM
December 31, 2019 @ 9:00 pm – 1:00 am|Recurring Event (See all)RPlace, 619 E Pine St
Seattle, WA 98122 United States + Google Map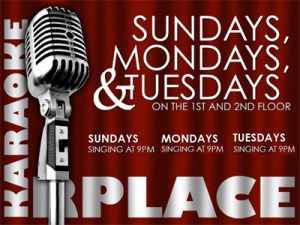 Sunday, Monday and Tuesday starting at 9pm on first/second floors. 21+ R Place Bar and Grill – 619 East Pine St – 206.322.8828 HOURS: Mon-Fri 4 pm to 2 am. Sat & Sun 2 pm to 2 am.Find out more »
December 31, 2019 @ 9:00 pm – 1:30 am|Recurring Event (See all)Pony, 1221 E Madison St
Seattle, WA 98122 United States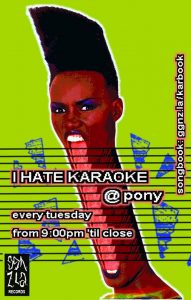 ggnzla KARAOKE presents: I Hate KARAOKE every Tuesday @ PONY SONGBOOK: iphone app: http://ggnz.la/ggzmac (and type in GGNZLA) android app: http://ggnz.la/ggzdro (and type in GGNZLA) browser app: http://ggnz.la/karbook instagram: http://ggnz.la/ggzig homemade ggnzla KARAOKE: http://ggnz.la/karaokechannel full calendar: http://ggnz.la/kar_calFind out more »
December 31, 2019 @ 9:00 pm – 2:00 am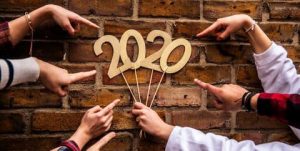 Come join the Staff at CCs and ring in the New Year. We will have the highlights shown on all 25 screens and sound and closed caption when it's time to drop the ball on the Needle in Seattle. Never a cover charge!Find out more »
December 31, 2019 @ 9:00 pm – 2:00 amThe Lumber Yard Bar, 9619 16th Ave SW
Seattle, WA 98106 United States + Google Map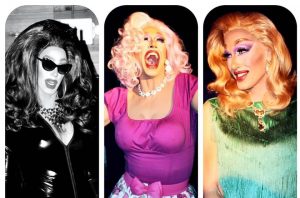 Come celebrate New Year's Eve at The Lumber Yard Bar! Dolly & The DJ will be hosting the evening and counting down to 2020 with y'all. We all have a lot of hope for what the New Year will bring so kick it off right with all your favorite Lumberjacks and Lumberjanes this year!Find out more »
December 31, 2019 @ 9:00 pm – January 1, 2020 @ 4:00 amMonkey Loft, 2915 1st Ave S
Seattle, 98134 United States + Google Map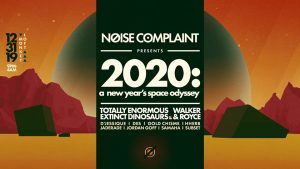 Note: not an LGBTQ specific event; open to all ⭐️ PRE-SALE TICKETS SOLD OUT, WE WILL HAVE TICKETS AVAILABLE AT THE DOOR THE NIGHT OF THE EVENT ⭐️ The Earth travels over 585,000,000 miles in it's annual trip around the sun. So much happens during this voyage, that we often get caught up in the […]Find out more »
December 31, 2019 @ 9:00 pm – 12:00 amClock-Out Lounge, 4864 Beacon Ave S
Seattle, 98108 United States + Google Map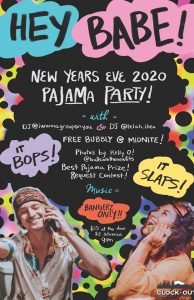 Note: not an LGBTQ specific event; open to all Are you ready to par-tay?? OMG YES!! It's the last day of this decade and we're going to send it off like it was 1999! Celebrate in your PJ's at "Hey Babe", our pajama party, hosted and DJ'd by Lelah and Vinnie! You won't have FOMO […]Find out more »
December 31, 2019 @ 9:00 pm – January 1, 2020 @ 5:00 amKremwerk / Timbre Room Complex, 1809 Minor Avenue
Seattle, WA 98101 United States + Google Map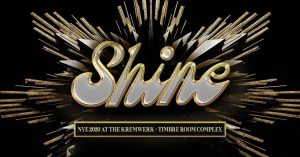 Join us for the 5th annual SHINE, a New Year's Eve Celebration at the Kremwerk + Timbre Room Complex! It's a new decade and the 20's are about to be back, shinier and more glamorous than ever. This year features… 🎶THREE Stages… THREE different musical vibes (Hip-Hop, House, Disco & more)! 🎉Balloon Drop, Confetti Cannons, […]Find out more »
December 31, 2019 @ 9:00 pm – 2:00 amReBar, 1114 Howell St
Seattle, WA 98101 United States + Google Map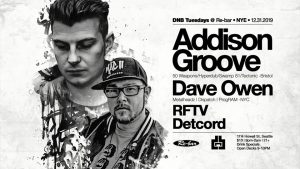 Note: Not an LGBTQ specific event; open to all 12.31.2019 DnB Tuesdays NYE Special Edition with 2 very special out of town guests including one secret headliner. *SUPER SECRET UK HEADLINER* Bristol, UK Show up to find out more! ► Dave Owen Metalheadz // Dispatch // V Recordings // ProgRAM www.soundcloud.com/dave-owen Airplay on BBC Radio […]Find out more »
December 31, 2019 @ 9:00 pm – 2:00 amHillside Bar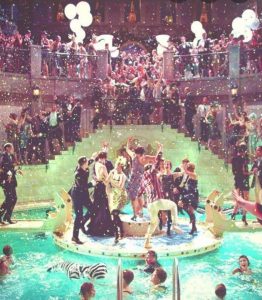 Hillside Bar and The Church of Charlatan Present: Rouge Your Knees and Roll Your Stockings Down A New Year's Eve Benefit for Camp Ten Trees Flappers and Flaming Youths: Join us at Hillside Bar for a NYE petting party. As we enter the 20s, let's take an acid trip back to the Jazz age… through […]Find out more »
December 31, 2019 @ 9:00 pm – 2:00 amFred Wildlife Refuge, 128 Belmont Ave E
Seattle, 98102 United States + Google Map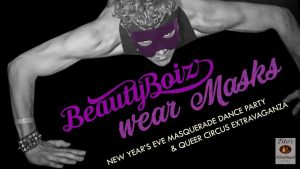 Join the BeautyBoiz to ring in the New Year at Fred Wildlife Refuge for a masquerade dance party and queer circus extravaganza! There will be performances throughout the night, along with a midnight countdown and circus theme decor. Pop, hip-hop and house music from DJ Essex and DJ LA Kendall (KDJE, HitGirl). Sexy go-go dancers […]Find out more »
December 31, 2019 @ 9:00 pm – 2:00 amHard Rock Cafe, 116 Pike St
Seattle, WA 98101 United States + Google Map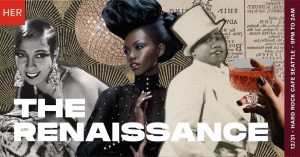 Lez ring in 2020 with a rejuvenating resurgence of sapphic energy. We will revitalize your spirit and invigorate your senses. Local performers will leave you reawakened. This is our queer revival to celebrate only in the sexiest and most dapper of ways. ♥ This is an LGBTQ+, PoC, Trans and Allies community event. ♥ […]Find out more »
December 31, 2019 @ 9:00 pm – 1:30 amThe Ruins Seattle, 570 Roy St
Seattle, WA 98109 United States + Google Map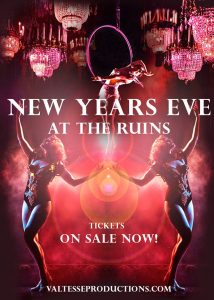 Note: Not an LGBTQ specific event; open to all End the year with a beautifully bizarre, jewel-drenched, and erotically inspiring Valtesse party! Dress to the nines and indulge in Seattle'e most ornate venue – The Ruins! The champagne will be flowing and the performers will be dazzling. Enjoy top of the line entertainment, immersive rooms, […]Find out more »
December 31, 2019 @ 9:00 pm – 2:00 amLoFi Seattle, 429 Eastlake Ave E
Seattle, WA 98109 United States + Google Map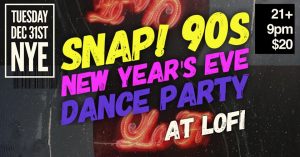 Note: Not an LGBTQ specific event; open to all Tue Dec 31 NYE Snap! 90's Dance Party! $20 ★ 21+ ★ 9pm-2am with Trashy Trash DJs – MadMax, Introcut, Colin Jones (pdx) , Ben Meadow, A.Madman + Guests! ★ Limited presale tickets available here! ★ https://www.strangertickets.com/events/102464153/nye-snap-90s-dance-party-at-lofi ★ There will be some limited tickets available […]Find out more »
December 31, 2019 @ 9:00 pm – 2:00 amChop Suey, 1325 E Madison St
Seattle, 98122 United States + Google Map
Note: not an LGBTQ specific event/open to all Candi Pop – NYE Edition Tickets: $12-30 A Candi Pop Dance Party littered with all of your guilty pleasures. Glitter, Lollipops, Rainbows, Unicorns… and Oh yeah, Girl Power! Playing Music by: SPICE GIRLS | JUSTIN BIEBER | KATY PERRY | JONAS BROTHERS | FERGIE | BRITNEY SPEARS […]Find out more »
December 31, 2019 @ 9:00 pm – 1:00 amSpace Needle, 400 Broad St
Seattle, 98109 United States + Google Map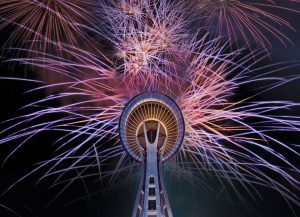 Join the height of celebration in Seattle! Back bigger and better for its second year, the T-Mobile New Year's at the Needle party spans two floors and offers twice the excitement inside the newly-transformed Space Needle. Taste, toast, and dance the night away with The Dusty 45s while enjoying stunning views on The Loupe, the […]Find out more »
10:00 PM
December 31, 2019 @ 10:00 pm – 2:30 amNeighbours Nightclub & Lounge, 1509 Broadway
Seattle, WA 98122 United States + Google Map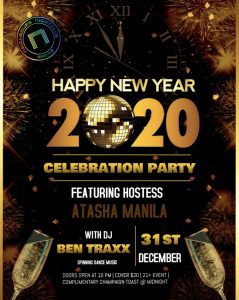 Glitter and Gold NYE 2019 10pm-230am $20 Cover Broadway Door and Alley Door Entrances 21+ Free glass of champagne to toast with and enjoy at countdown! Our Hostess -Atasha Manila DJ Ben Traxx Spinning Top 40-House-Pop Hits Taco BarFind out more »
(Visited 5 times, 1 visits today)