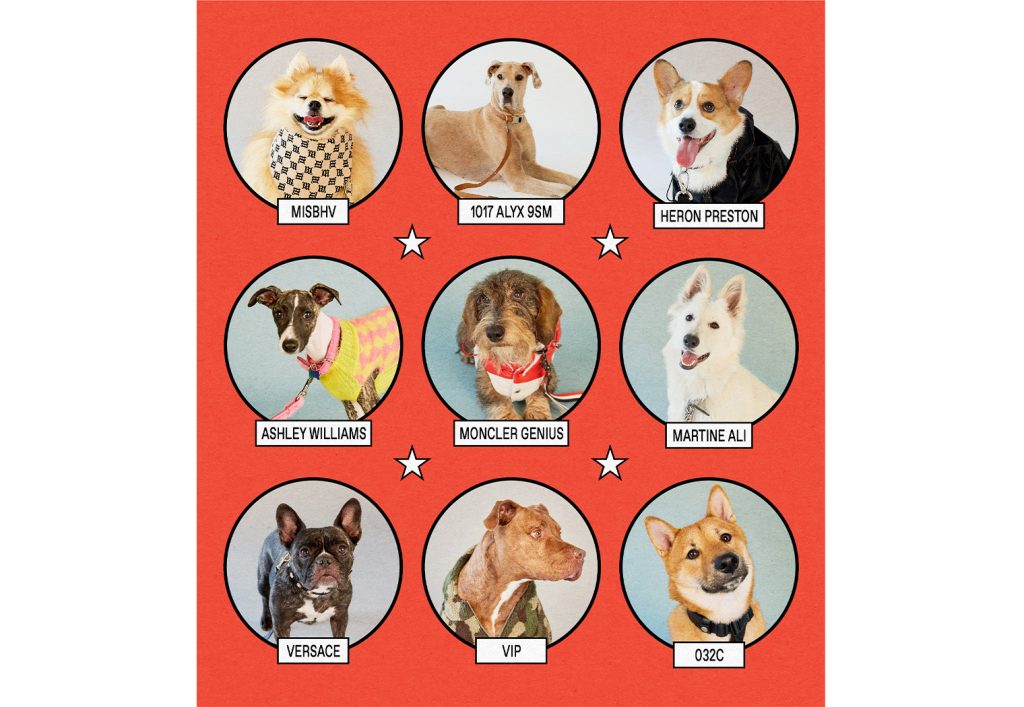 Well, just what we need…gift suggestions for the beloved little bow wows in our lives!
They can be soooooo hard to buy for!
Upscale online retailer SSENSE just released publicity and adogable photos featuring cute as a bug pets modeling some very lovely/hella expensive "doggy fashions" from high end designers like MISBHV, Thom Browne and Versace. More:
Who's a good boy? We're introducing dogwear at SSENSE and pups everywhere are panting over SS20's canine styles. Protective raincoats, hoodies, puffers, fleece, and luxury collars and leashes—whether yours is more of a tough-and-tech 1017 ALYX 9SM Great Dane or an ironically-prim Ashley Williams whippet, the time has come for your best friend to put their best paw forward. Here, the canine superstars of SSENSE HQ model a selection of our blue-ribbon dogwear.
They're PRECIOUS and a STEAL at prices ranging from $50 for a MISBHV bandanna and $60 for a Stutterheim raincoat (that's actually not a terrible price for a high quality garment…) up to $195 for a Versace t-shirt; $210 for a Burberry hoodie; $590 for a Thom Browne sweater…oh, my!
Our favorite model was cutie Theodore: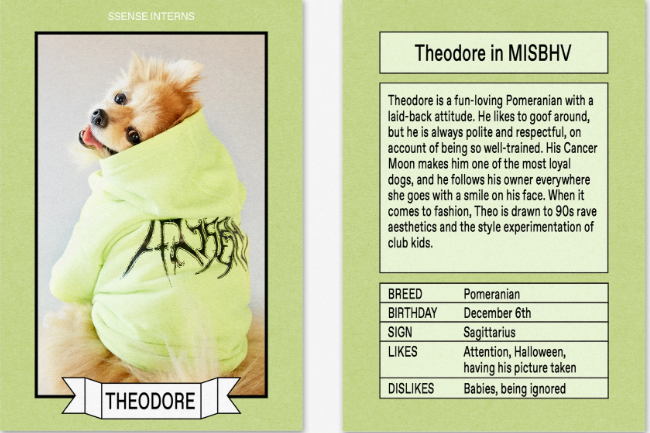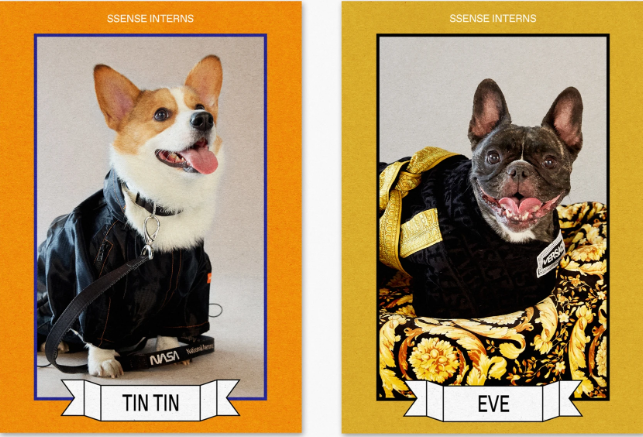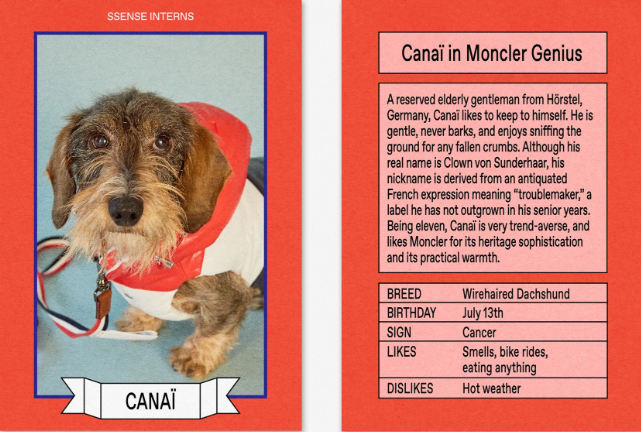 Photography: Melissa Gamache-Rosales
Styling: Romany Williams
Production: Alexandra Zbikowski
Production Assistant: Yza Nouiga
Special Thanks To: SSENSE Interns and their humans
(Visited 4 times, 1 visits today)