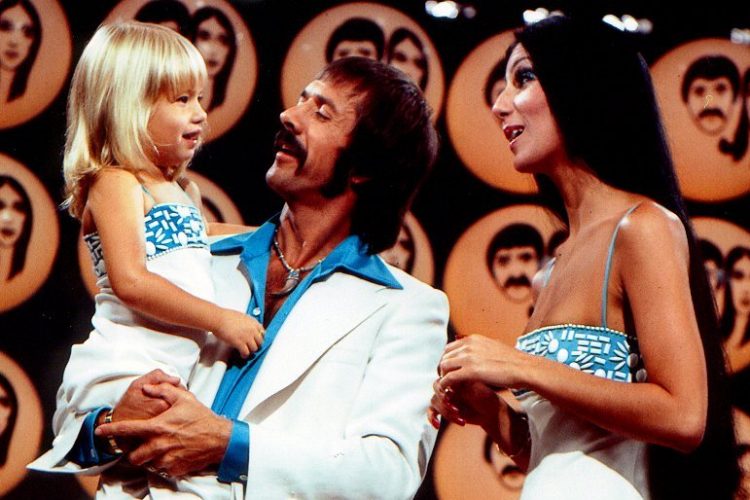 If you Valentine is over 40 or so (though to be honest, probably over 50) then we have an ideal gift for Valentine's Day: Time Life is putting out I GOT YOU BABE: THE BEST OF SONNY & CHER collection featuring episodes of their classic Seventies television variety show, The Sonny & Cher Comedy Hour (the one made BEFORE the divorce, not the one after).
It's the perfect gift for old folks (like me!) who still own DVDs and adore old timey television variety programs!!! Or, for any Cher fan who loves looking at her, her Mackie costumes and her performances from "back in the day"!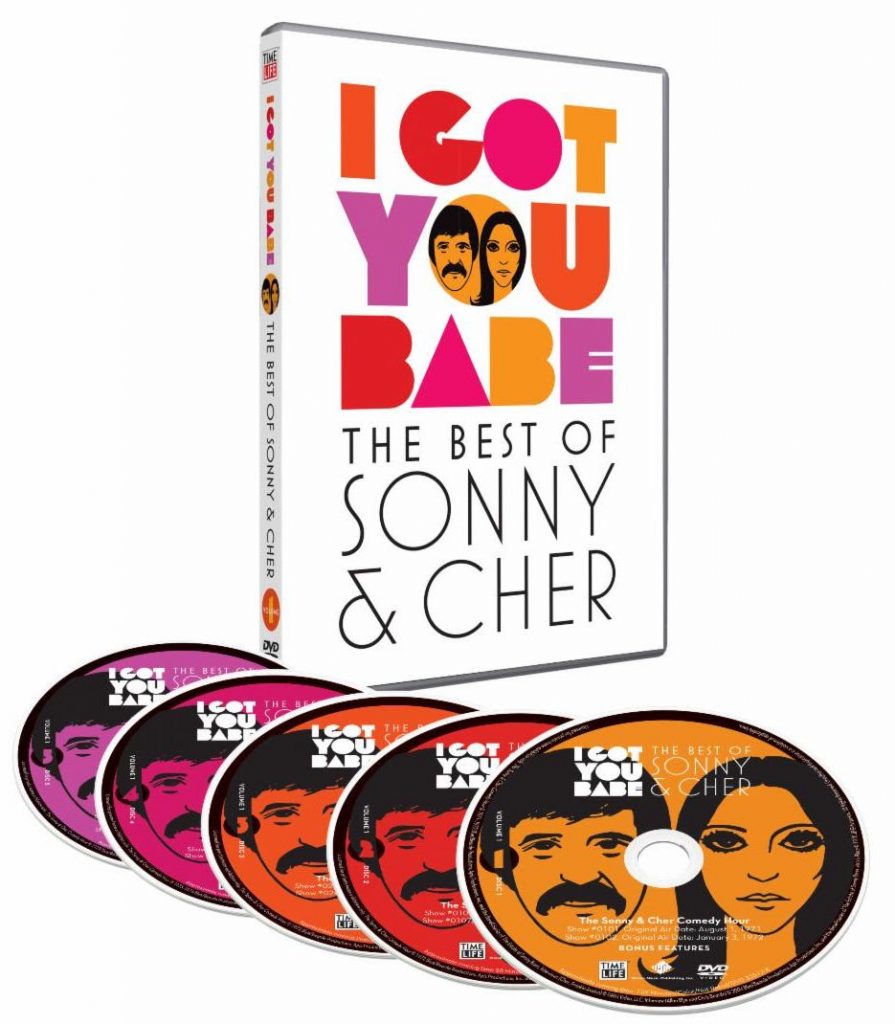 I GOT YOU BABE: THE BEST OF SONNY & CHER
The Hilarious Beat Goes on with This Nostalgia-Filled 5-Disc Collector's Set, Available on February 11, 2020 and Packed with Never-Before-Released Episodes of The Sonny & Cher Comedy Hour, Incredible Guest Stars and Exclusive Extras Including a Brand-New Interview with Cher Herself! Episodes of The Sonny & Cher Comedy Hour Will Also Be Available,Day & Date, on Leading Digital Platforms for the Very First Time!

Fairfax, VA (January 6, 2020) — When Salvatore "Sonny" Bono and Cherilyn "Cher" Sarkisian came together it was undeniably magical. America first knew them as the duo behind the classic hit "I Got You Babe," and their popularity exploded with the '70s smash variety show The Sonny & Cher Comedy Hour. The perfect match on stage and off, millions of fans tuned in each week to watch the sparks fly and see what Cher was (or wasn't!) wearing and the show quickly became essential viewing. Now, this February, the TV DVD archivists at Time Life open wide the Classic TV vaults for a very special collection of one of the '70s hippest, goofiest and most fondly remembered TV variety programs with I GOT YOU BABE: THE BEST OF SONNY & CHER.

After finding chart-topping success in the late 60s, Sonny and Cher found themselves performing in nightclubs in 1970 when they were "discovered" by CBS entertainment chief Fred Silverman, who decided they had great potential for a weekly variety series. The Sonny & Cher Comedy Hour premiered on August 1, 1971 as a summer replacement, but quickly reached the top 20, becoming a Wednesday night draw for the Network and cementing Sonny and Cher as one of Hollywood's most beloved couples.

Containing 10 hilarious, never-before-released episodes of The Sonny & Cher Comedy Hour (1971-74), which feature the musical duo performing their hit songs and side-splitting sketches with must-see guest stars, I GOT YOU BABE brings home audiences back to the beginning with the pilot episode, firsts of many classic sketches — just naughty enough for nighttime! – Cher's incredible Bob Mackie-designed costumes and the chemistry that started it all. Also, tune in for an incredible line-up of guest stars including Dick Clark, Jerry Lewis, Jim Nabors, Joe Namath, The Righteous Brothers, Dinah Shore, Carroll O'Connor, Art Carney, Chuck Berry, The Supremes and many more!

I GOT YOU BABE: THE BEST OF SONNY & CHER also features exclusive extras including:
Sonny & Cher's pilot, an appearance on The Barbara McNair Show (Original Air Date: February 15, 1970)
Jerry Blavat's 1970 interview of the duo on "Jerry's Place" featuring an impromptu performance of "I Got You Babe"
Interviews with Frankie Avalon, producers Allan Blye and Chris Bearde, and Cher herself!
Day and date, Time Life will also bring The Sonny & Cher Comedy Hour to leading digital platforms for the very first time! Available for download on Amazon, iTunes, and Google Play will be 10 hand-picked episodes of the fan-favorite TV Variety show, assuring that the fondly-remembered series lives on for a new generation of classic TV lovers.
(Visited 71 times, 1 visits today)