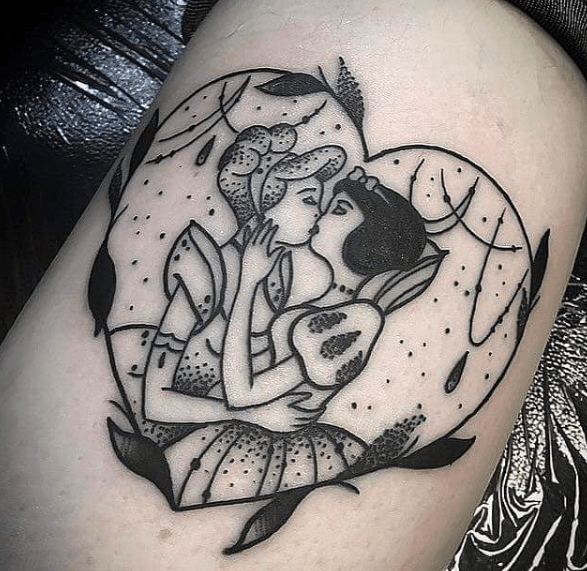 Tattoos: a very old art form and one that still polarizes; many people love them and…many do not.
Then there are people (uh, me) who love the iconography of tattoos but the actuality of them…not so much. It's like "bullfighting" and the "circus"; things that feature fascinating imagery and design and color and silhouette and style and so much more but the reality is a completely different matter.
For example:
Circuses are actually kind of boring, featuring repetitive stunts, not to mention the questionable treatment of animals in many circuses.
Bull fighting is grossly cruel.
Many tattoos are awful looking and people who can't really pull them off, insist on getting them and putting them on parts of the body they shouldn't.
All those opinions expressed, we still like LOOKING at the art of the tattoo as long as we don't have to look at Uncle Fred's hideous marked up hands (he apparently saw the Robert Mitchum film The Night of the Hunter at an impressionable age…)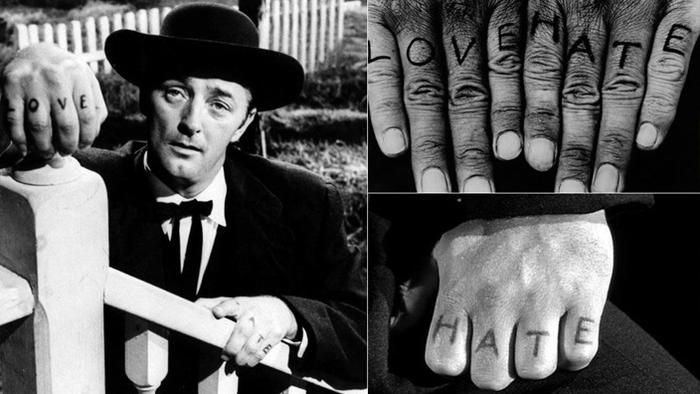 Starting February 1st, Seattle's Museum of Pop Culture will pay tribute to the Tattoo with BODY OF WORK: TATTOO CULTURE a world premiere exhibition that examines the history and art of tattooing in society and popular culture.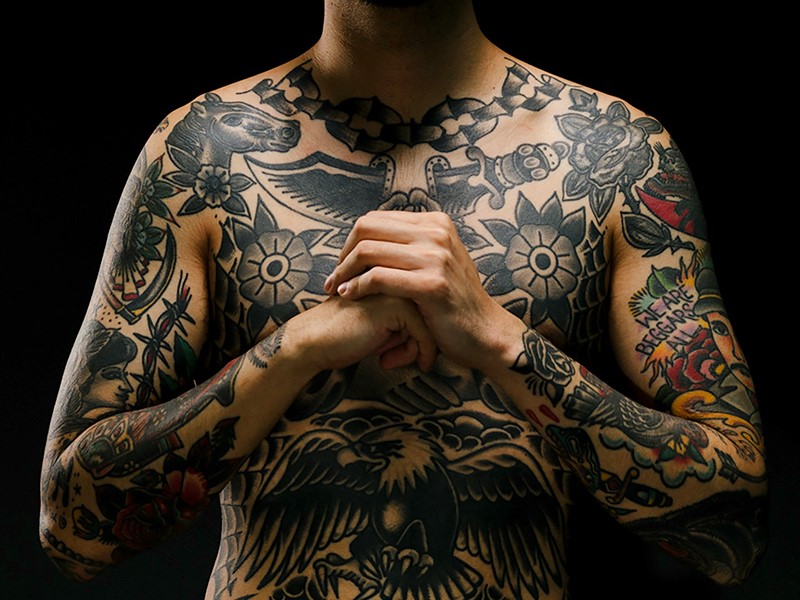 Here's EVERYTHING you wanna know about it: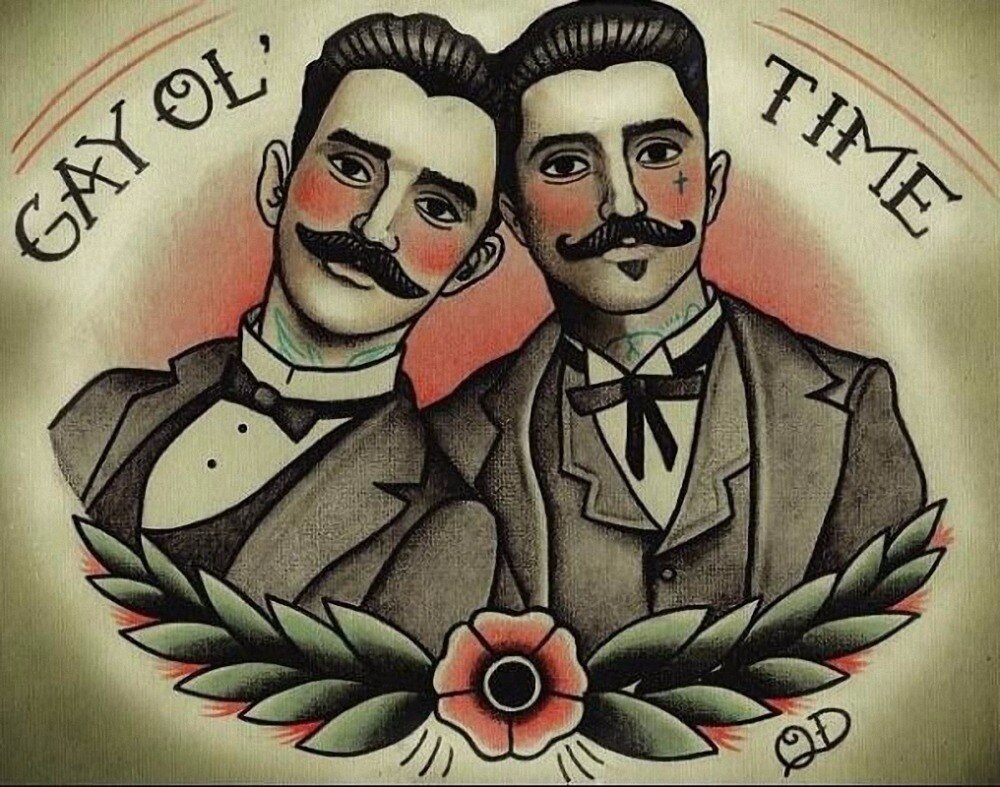 Museum of Pop Culture Produces World Premiere Exhibition

BODY OF WORK: TATTOO CULTURE
From history to subculture to popular culture, follow the evolution of tattoo art and the artists themselves, as they burst into the mainstream – opening February 1, 2020.

Seattle, WA (January 8, 2020) – The Museum of Pop Culture launches the 2020 decade with the world premiere of Body of Work: Tattoo Culture, an exhibition created entirely by MoPOP's own curatorial team. Body of Work explores the rich history and modern artistry of tattooing as a dynamic, ever-evolving art form whose contemporary mainstream acceptance has been driven by popular culture. This stunning exhibition will open to the public Saturday, February 1, 2020 with special festivities preceding the opening for MoPOP members and the press.

Helmed by MoPOP Curator Amalia Kozloff with Rosie Alyea and Chris Moore, Body of Work examines the social history of tattoos using large-scale infographics, historical and contemporary photography, oral history interviews, short documentary films, text panels, and digital and physical interactives to make the exhibition inclusive and accessible. "Tattooing has been part of the human experience since the beginning of time," said MoPOP Executive Director Alexis Lee. "From historical roots to the late 19th century when tattooing carried class-based stigma, and now, in a time when the art form has been widely accepted into the mainstream – the evolution of tattoo culture is deeply fascinating."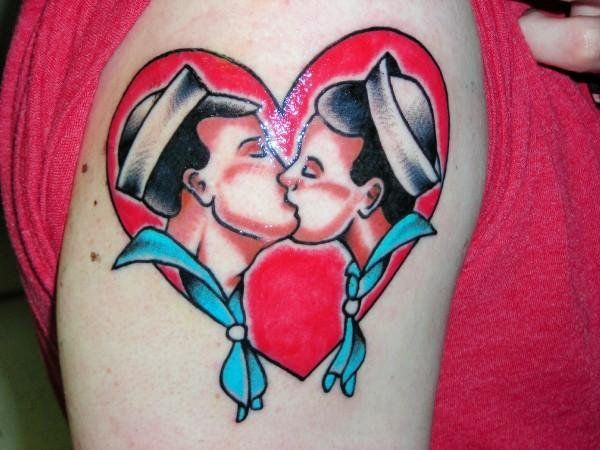 Body of Work aims to make the exhibition subject matter approachable to a wide range of museum visitors with a number of interactive elements, such the chance to design your own tattoo or peruse hundreds of submissions of tattoo art from around the world. Guests can get the sense of the tattoo experience in a vintage tattoo chair photo-op. Immersive and colorful, the exhibition features original artwork from 11 Pacific Northwest artists as well as from tattoo icons Bob Tyrrell, Damon Conklin, Nikko Hurtado, and Heather Maranda. Guests will also find never before seen images of the late tattoo icon and historian of the medium, Lyle Tuttle.

"The intent of the exhibition is to create a universally-accessible dialogue, making tattoo culture approachable to a wide variety of visitors, demystifying the process of tattooing, and de-othering the culture," said Kozloff. "Tattoo art has never been examined and showcased in a museum exhibition like this ever before."

Body of Work: Tattoo Culture will remain on-view at MoPOP through May 24, 2020 after which it will become available to other institutions as a traveling exhibition. Access to Body of Work is included in museum general admission. For more information, visit MoPOP.org.

Body of Work: Tattoo Culture
Body of Work explores the rich history and modern artistry of tattoo as a dynamic, ever-evolving art form, whose contemporary mainstream acceptance has been driven by popular culture.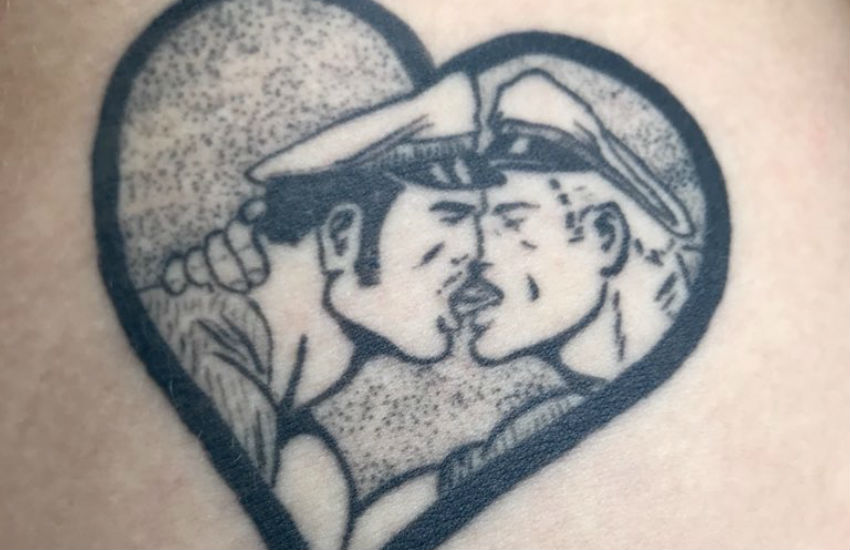 Museum of Pop Culture: 325 5th Ave N Seattle, WA 98109
February 1, 2020 – May 24, 2020

MoPOP Member Exclusive Preview: January 31, 10:00 a.m. – 5:00 p.m. (no special ticket required – included with member benefits)

Exhibition Opening Party (open to the public): January 31 at 7:00 p.m. Tickets ($23 for general admission and $18 for members) are available for purchase. Note this is a 21+ event only.

TICKETS:The exhibition is included in general admission. For tickets, go online at mopop.org or visit MoPOP in-person.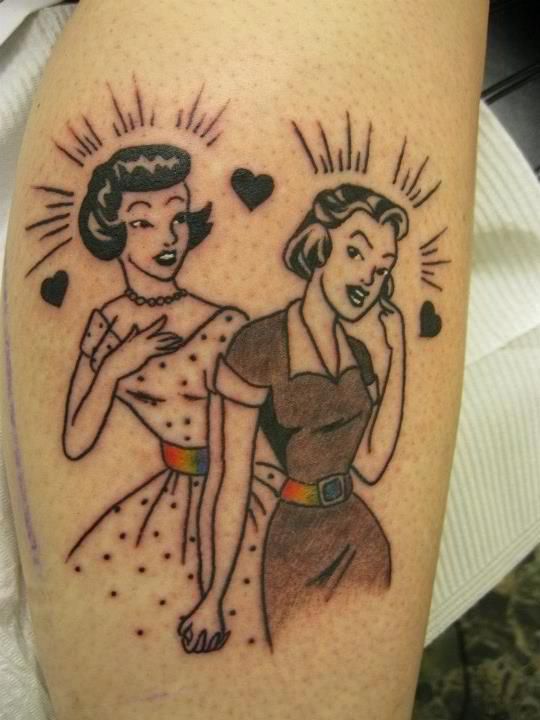 ABOUT THE MUSEUM OF POP CULTURE (MoPOP)Now in its 20th year, MoPOP is a leading-edge nonprofit museum in Seattle, dedicated to the ideas and risk-taking that fuel contemporary pop culture. With a mission to make creative expression a life-changing force by offering experiences that inspire and connect our communities, MoPOP reaches multigenerational audiences through our collections, exhibitions, educational programs and community partnerships. At MoPOP, artists, audiences, and ideas converge, bringing understanding, interpretation, and scholarship to the pop culture of our time. For more information, visit MoPOP.org.


(Visited 19 times, 1 visits today)